In the News 2nd September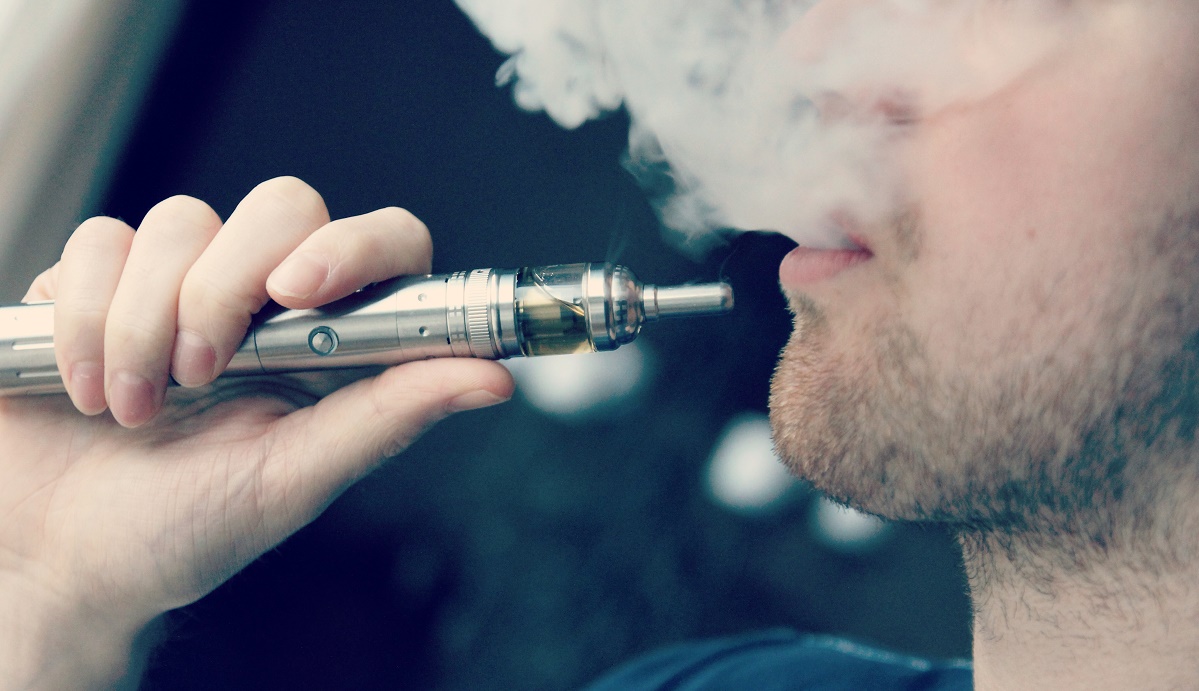 Wednesdays News at a glance:
We Can Solve The Problem We Caused – Honest! – We Don't Need 'Decades of Research' to Know Vaping Is Safer Than Smoking – The New Way to Meet Your Neighbours – Ecigs. Our right not to smoke Tobacco – PHE hits back at conflict of interest claims on e-cigs – Pharmaceutical firms spend €40m a year for 'privileged access' to EU decision-makers – Anti-smoking lobby targets cafe smoking areas with new court case – E-cigs can help cut smoking MSPs told – Tobacco Harm Reduction Update – September 1st, 2015
Dick Puddlecote
A new levy should be introduced to force tobacco companies enjoying profit margins of up to 60% on cigarette sales in Ireland to pay the cost of helping smokers to quit, a pre-Budget submission by the Irish Heart Foundation and Irish Cancer Society has urged.

Research carried out for the Irish Cancer Society and Irish Heart Foundation by leading UK business economist Dr Rob Branston of the University of Bath shows that tobacco multinationals are making combined annual profits of between €110 million and €150 million from Irish sales….
To Know Vaping Is Safer Than Smoking – Jacob Sullum
Dieter Holger defends his Inquisitrarticle about e-cigarettes, saying he did not dodge the issue of whether they are less dangerous than the conventional kind, because he never meant to address it….
Marewa Glover – NNA(AU)
I was running down my street and was coming up fast on a guy walking. I saw a billow of strong white cloud and thought 'smoker', which would usually send me to the other side of the street, but then his hand moved to the pocket of his jeans and I realised he was vaping not smoking. This was the second vaper in a week that I had seen in my neighbourhood….
An update from Vincent van Heerden
Some big news, the lawyers have advised today that a date has been set for the appeal. The matter is to be heard on the 23/11/2015. Lately there has been a lot of coverage in the media regarding ecigs. This has primarily been off the back of the announcement by the Public Health Service of England….
UK Centre for Tobacco and Alcohol Studies
The row over the European Commission's release of heavily redacted documents documenting its relationship with the tobacco industry is just 'another dirty drop in an already murky pool', argues Florence Berteletti.
Stewart Paterson – Glasgow Evening Times
RESTRICTIONS on e-cigarettes should not discourage smokers from using the devices to quit tobacco products MSPs have been told.

A bill going through the Scottish Parliament is proposing age restrictions on e-cigarettes and considering how to regulate advertising of the products.
For 'privileged access' to EU decision-makers – Paul Gallagher – The Independent
Pharmaceutical companies spend tens of millions of euros on lobbyists every year to ensure "privileged access" to decision-makers in Brussels, according to a major new report that lifts the lid on their influence on EU drugs and healthcare policy.

The industry now spends at least €40m annually – 15 times more than NGOs and consumer groups, according to estimates – as representatives from "big pharma" enjoy a "staggering" number of meetings with European Commission departments and officials…
Following on from the successful launch of The Glasgow School of Vape earlier this year, Colin Robertson has come up trumps with a new venue at the Drury Bar and Kitchen just across the road from Glasgow Central Station, starting at 2pm on Sunday 30th August and running on to 10pm …….

NNA is proud to announce that we will have a stand at the event and Colin has asked us to speak again to give updates on what we are doing in Scotland and indeed UK wide.
FDA Deeming Ban, More FDA CTP, THR Education, THR Opponents Attack Public Health England for Telling Truth About Vaping, Clarification of PHE Reports on Vaping, UK / EU TPD, More Taxation, Vapor Product Research, Junk Science, Propaganda and Lies.
American Association for Cancer Research
PHILADELPHIA — Among adults who wanted to stop smoking conventional cigarettes, both those who switched to using only electronic cigarettes (e-cigarettes) and those who switched to dual use of e-cigarettes and conventional cigarettes had significant reductions in exposure to carbon monoxide and the toxicant acrolein, according to a study published in Cancer Prevention Research, a journal of the American Association for Cancer Research.
DutchNews.nl
Anti-smoking organisation Clean Air Nederland said on Wednesday it is going to court to force the Dutch state to impose a total ban on smoking in cafes, bars and clubs. Currently cafes can allow smoking if they have a suitable sealed off area. However, Clean Air says this goes against the letter of the law and contradicts all the agreements the Netherlands has made….