Vapers Digest 5th May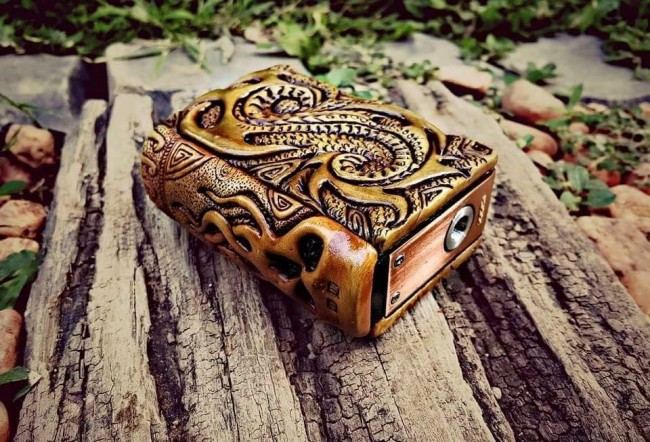 Friday's News at a glance:
Awkward Facts Emerge From France – All at sea in a fog – Bad News about Big Pharma – Cole Bishop just failed. What now? – First U.S. E-cig Summit – Louisville smoking ban creates exemptions for e-cigs – You won't believe the punishment for selling vapes in Dubai – Lexaria Announces R&D on Nicotine -E-cigarette firm hit with $55,000 fine – Nicotine Science and Policy Daily Digest
Dick Puddlecote
Oh dear. It seems that, just like in Australia, plain packaging is having the same polar opposite effect that tobacco control industry troughers were hoping for in France.

Via The Local:

Smoking on the rise in France despite rollout of plain packagingSince France introduced a ban on branded cigarettes in January 2017, more packets of cigarettes have been sold compared to last year when branding was allowed, according to the country's Customs Office (L'administration des Douanes).In March alone the French bought four million packets of cigarettes, over four percent more than during the same period last year.

It's a bit of a dog's breakfast, isn't it?
Head Rambles
For some time now Herself has been muttering about her electrofag and how she reckoned she would use it a lot more if she had a better one. She had one of those heavy cylindrical ones that seemed to work quite well but apparently the grass is greener with the latest yokes. Out of the pure goodness of my heart [and to stop the nagging] I decided to get her one.
---

---
Frank Davis
I suppose that if there's any large industry supporting Tobacco Control, it's probably Big Pharma.

In the first place, as far as I can see, Big Pharma is trying to convert the tobacco plant into a pharmaceutical product. If they succeed, you'll get your nicotine fix in tablets which will cost 50 times more than cigarettes, and prescribed by the medical profession.
---
---
Oliver Kershaw
The much-vaunted Cole-Bishop Amendment was voted down on Sunday. The Cole Bishop amendment would have grandfathered all vaping products that were on the market on 8/8 last year, and exempted them from PMTAs.

As things stand, then, we're back on the FDA's regulatory countdown; although the countdown was (perhaps not coincidentally) pushed back by 3 months on Monday.
Jim McDonald, Vaping 360
After four annual events in London that helped change the narrative on vaping in the U.K., the E-Cigarette Summit is visiting the U.S. next week. The first American Summit will be held in Washington, D.C., on Monday, May 8.

The British Summit began when ECF founder Oliver Kershaw decided to put public health and anti-smoking activists, scientists, and vaping consumers together to speak — and more importantly, to discuss — the issues surrounding e-cigarettes and vaping. The first event was held in 2013.
---

---
To be included in new smoking law as 'alternatives'
The Portugal News
Portugal's PS Socialist party wants "non-combustible alternatives" to standard smoking products, such as the new heated tobacco or electronic cigarettes, to be included in changes to the current smoking law which regulates the prevention and reduction of risks of the habit.

"The new products must be considered in the prevention. Smokers should know that there are alternatives", Socialist MP, Maria Antónia Almeida Santos, said following a meeting of the parliamentary work group on tobacco.
Creates exemptions for e-cigs – Katrina Helmer
Louisville will remain smoke-free, but the amendment does create potential changes for two different industries.

Part of the ordinance would allow customers to sample products or vape inside electronic cigarette stores, as long as no tobacco is involved. The attorney for the Kentucky Smoke Free Association, Greg Troutman, said this is the best result they could've gotten.
---

---
For selling vapes in Dubai
Jim McDonald, Vaping 360
If you break the law and sell e-cigarettes in Dubai a second time, you could be fined as much as $136,000.

Vaping is illegal in the United Arab Emirates (UAE), as are vapor products of all types. Two tobacco shops recently had inventory seized and destroyed by the Public Health and Safety Department (PHSD), according to Gulf News. The paper says that first offenders are usually given a warning (and their products are confiscated and destroyed), but repeat offenders are subject to large fines.
Lexaria Bioscience Corp is announcing new plans to commence nicotine absorption research beginning in the summer of 2017, within its previously announced R&D budget that is fully funded.

Lexaria is developing leading technology for the more effective gastro-intestinal delivery of cannabinoids, vitamins, pain relievers, and other active molecules. Many active molecules are currently delivered in formats that are not conducive to human health and there is no better example than cigarette smoking that delivers nicotine.
Tim Clarke
The boss of an online e-cigarette company has been fined $55,000 after being pursued by the Australian Competition and Consumer Commission for falsely claiming the products did not contain cancer-causing chemicals.
In what is believed to be a world-first case, John Burden, of Noranda, who now works in Bali, was the boss of the New Zealand-based Elusion company selling e-cigarettes that were said to be "loved by customers across the world".
---
A look back at how things have moved on or otherwise…
Dick Puddlecote
Yesterday saw the release of CJEU judgments on the EU's Tobacco Products Directive (TPD) which should prove to anyone that the EU and its agencies are far from scrupulous and could even be deemed to be deliberately corrupt.

As Snowdon points out in the Spectator, the TPD is fatally flawed under the very terms that the EU claims it was set up for…
Are a Disaster for Public Health – The Rest of the Story
Ninety minutes ago, the FDA released its long-awaited electronic cigarette deeming regulations. Sadly, the "deeming regulations" would better be called "The Cigarette Smoking Promotion Regulations of 2016." They regulate tobacco-free and smoke-free electronic cigarettes much more stringently than real tobacco cigarettes….
MIT Brickman
Between Governor Jerry Brown signing the controversial tobacco bills into law in California – which opens vaping up to unsustainable regulation, criticism, and taxation in the most vape-active state in the country – and the FDA injecting a slow-acting but definitely fatal poison directly into the jugular of the nation's vaping industry, it seem that we may have lost the battle to ensure longer lives and better health for millions of cigarette smokers.
---
Visit Nicotine Science & Policy for more News from around the World

---