Vapers Digest 4th May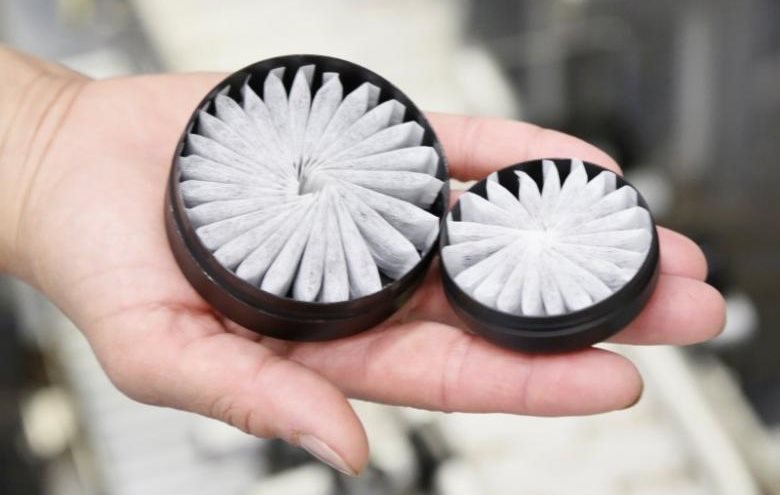 Thursday's News at a glance:
NNA snus ban challenge – update May 2017 – the legal case – Snus and the right to health – Sticking to the Facts On E-Cigarettes & Nicotine Medicines – Air Sampling confirms secondhand vapor is harmless – Support the EVCA – FDA Delays Rules That Would Cripple E-Cigarette Industry – Trump administration delays e-cig guidelines – Nicotine Science and Policy Daily Digest
New Nicotine Alliance
More progress with our case against the ban on snus: the European Court of Justice has now sent the legal arguments out for comment.

In January the High Court in London ruled that Swedish Match and NNA could take their challenge against the UK and EU ban on snus to the European Court of Justice, in Luxembourg.

The documents setting out the legal arguments were agreed between Swedish Match, the UK Department of Health (as defendant) and NNA, approved by the High Court and sent to the European Court of Justice. You can view them here.
New Nicotine Alliance
NNA contends that snus fulfils the criteria for a tobacco harm reduction product and hence should be available in the UK. The legal ban on snus denies smokers of the choice of a much safer nicotine product than cigarettes.

The introduction of snus into the United Kingdom would form part of a coherent strategy of tobacco harm reduction that help people avoid smoking. The current scientific evidence, and the fact that Sweden, where snus is used, now has the lowest lung cancer and tobacco-related mortality in Europe, indicates that snus is a suitable and appropriate product for individuals who are seeking to avoid smoking and other combustible tobacco products.
---

---
New Nicotine Alliance
The NNA legal case is the first time that a 'right to health' argument has been used to challenge a bad tobacco control law. We hope that this example might be a springboard for challenges in other countries.

NNA's case to the European Court of Justice is based on EU law and the EU Charter of Fundamental Rights (CFR). Our argument is that the ban on snus is disproportionate, and that it is contrary to the human right to health. Given the evidence that snus is substantially safer than smoking cigarettes, and that it protects against smoking, it is both unethical and contrary to EU law to deny access to this product.
Secondhand vapor is harmless – Diane Caruana
The California Department of Public Health has been carrying out air sampling in vape shops throughout the state, as part of its initiative to determine the health effects of second-hand vapor exposure.

Earlier today in his blog, Public Health Expert Dr. Michael Siegel pointed out that the results for this report were obtained from a relatively small and non-ventilated vape shop, where many of the employees and 13 customers were actively vaping while the sampling was taking place…
---
---
Brad Rodu, Tobacco Truth
A dentist colleague notes that the American Dental Association was one of 28 medical societies that signed a letter to the FDA in opposition to a change in the deeming date for e-cigarettes (here): "Changing this date would significantly weaken FDA's ability to take prompt action to protect children from thousands of fruit and candy flavored e-cigarettes and cigars, including products in flavors such as cotton candy, gummy bear and fruit punch that clearly appeal to kids."
Dave Cross, Stealth Vape
If we could be bothered to go out and buy a trophy so that we could award a trophy to public health stupidity, this week we would present it to Ireland's Health and Information and Quality Authority (HIQA). Despite having produced a report to demonstrate the benefits of vaping, HIQA are demanding the Irish Minister of Health does not embrace vaping.
---

---
That Would Cripple E-Cigarette Industry
Brian Fojtik, Reason Foundation
On May 1, 2017, the Center for Tobacco Products of the Food and U.S. Food and Drug Administration (FDA) announced the FDA would defer enforcement, by three months, of all future compliance deadlines under the rules published in May 2016 affecting e-cigarettes and cigars.

According to a report in the Washington Post, the decision was announced by the U.S. Department of Justice in court filings related to cases challenging the FDA rules in Washington, D.C., and Alabama.
Electronic Vaping Coalition of America
This strategy is one of legal recourse, and not a political one. This is NOT another petition – this can stop the clock on current regulations within 60 days! Any donation is appreciated, no matter how small!!! Even just $2 can help! The EVCA has already received over $53,000 in offline donations towards the Repeal & Replace plan, thanks to you, other vapers and business owners!
---

---
Richard Craver, BH Media
The Trump administration is giving federal health officials more time to evaluate Obama administration-era guidelines on electronic cigarettes, vaporizers and other innovative nicotine and tobacco products.

As a result, rules that were supposed to go into effect May 10 have been put on hold for at least three months.

The decision by the U.S. Justice Department was disclosed in federal court filings Monday in the District of Columbia and in Alabama, The Washington Post reported.
Ten Times the Carcinogens of Tobacco Cigarettes? – Snopes
A 2014 study conducted in Japan examined formaldehyde levels in electronic cigarette vapor; early and inaccurate summaries of that research led to rumors that e-cigarettes contain ten times more carcinogens than tobacco cigarettes.
---
A look back at how things have moved on or otherwise…
Confirms killing machine
Dave Dorn, The Sun Also Rises
While anti-smoking organisations cheer the news that the European Court of Justice has confirmed that plain packaging is lawful under the Tobacco Products Directive, vapers and vapour product vendors throughout the EU will be in mourning, as the ECJ, wrongly, in this writer's opinion, confirms that Article 20 thereof is legal and legitimate…
Christopher Snowdon – Velvet Glove Iron Fist
Unfortunately, though not unexpectedly given the Advocate General's opinion before Christmas, Totally Wicked's legal challenge to Article 20 of the Tobacco Products Directive, has been rejected.

Here's the press release from TW…
Totally Wicked Legal Challenge to Article 20 of the Tobacco Products Directive
Totally Wicked was the only independent electronic cigarette manufacturer to win the right to challenge this Directive which sought to bring e-cigarettes and e-liquid within its regulatory scope as "tobacco related products" – despite not containing tobacco – and subject e-cigarettes to more stringent regulation than some conventional tobacco products.
Paul Barnes – Facts Do Matter
As we know, the revised tobacco products directive enters into force this month, and while many held out hope that it would be overturned by theArticle 20 Legal Challenge (among other challenges) there has been a distinct lack of impact analysis of the Directive.

Thanks to Lorien Jollye for bringing this to my attention from ASH. The trouble with the ASH analysis is there is so much wrong with it….
---
Visit Nicotine Science & Policy for more News from around the World

---