In the News May 4th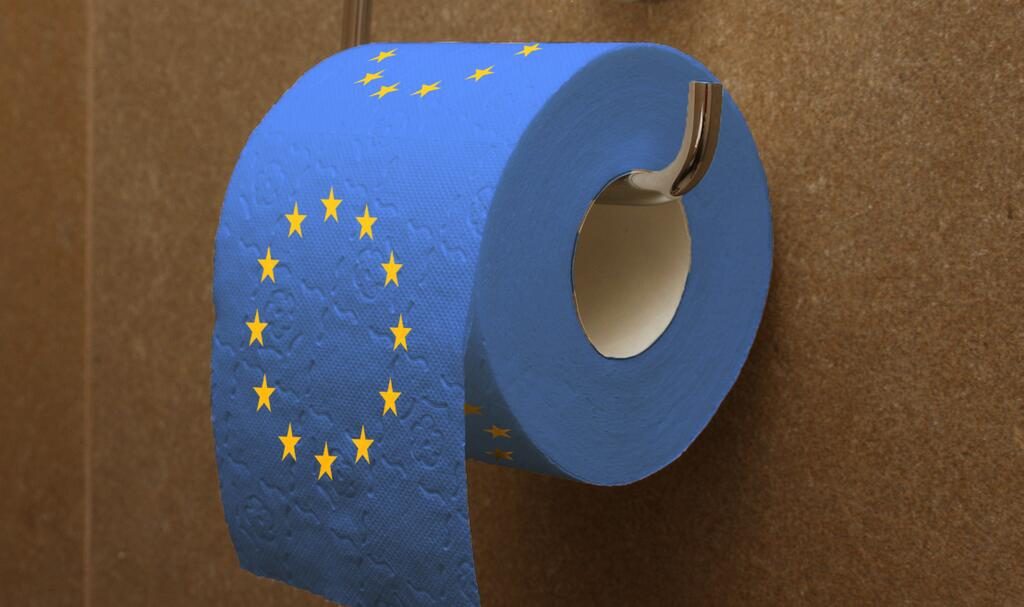 Wednesdays News at a glance:
Corrupt cover-up confirms killing machine – Legal challenges to EU Tobacco Products Directive fail – European Court Rules in Totally Wicked Legal Challenge – The Impact of the TPD – NNA Statement on CJEU Ruling – Regulators and the compliance fallacy – The EU's new rules for vapers – How to Vote Vaper Not Labour – The prohibitionists have nicotine in their cross-hairs – Human heart cells respond less to e-cig vapour – No, e-cigarettes aren't just as dangerous – College Nannies Ban – UAE e-cigarette sales ban to remain – How the EU clampdown will reshape e-cig marketing – Vaping closer to being accepted as a good thing – Nicotine Science and Policy Daily Digest – Wednesday, 4 May 2016
Confirms killing machine – Dave Dorn, The Sun Also Rises
While anti-smoking organisations cheer the news that the European Court of Justice has confirmed that plain packaging is lawful under the Tobacco Products Directive, vapers and vapour product vendors throughout the EU will be in mourning, as the ECJ, wrongly, in this writer's opinion, confirms that Article 20 thereof is legal and legitimate…
Christopher Snowdon – Velvet Glove Iron Fist
Unfortunately, though not unexpectedly given the Advocate General's opinion before Christmas, Totally Wicked's legal challenge to Article 20 of the Tobacco Products Directive, has been rejected.

Here's the press release from TW…
---
---
Totally Wicked Legal Challenge to Article 20 of the Tobacco Products Directive
Totally Wicked was the only independent electronic cigarette manufacturer to win the right to challenge this Directive which sought to bring e-cigarettes and e-liquid within its regulatory scope as "tobacco related products" – despite not containing tobacco – and subject e-cigarettes to more stringent regulation than some conventional tobacco products.
Paul Barnes – Facts Do Matter
As we know, the revised tobacco products directive enters into force this month, and while many held out hope that it would be overturned by theArticle 20 Legal Challenge (among other challenges) there has been a distinct lack of impact analysis of the Directive.

Thanks to Lorien Jollye for bringing this to my attention from ASH. The trouble with the ASH analysis is there is so much wrong with it….
It is with disappointment that we read the final outcome of the Court of Justice of the European Union clarifying that the revised Tobacco Products Directive, including Article 20 related specifically to e-cigarettes, is lawful. The stated goal of the revised TPD is to facilitate the smooth functioning of the internal market for tobacco and related products, taking as a base a high level of protection of human health.
The Full CJEU Statement can be read Here
---

---
Buying 99% nicotine e-liquid from China – Clive Bates – The Counterfactual
How easy will it be to sidestep European Union and U.S. FDA regulation? To find out, I bought some high strength e-liquid from the internet. The problem is that bad regulation doesn't attract compliance, it attracts non-compliance.
Institute of Economic Affairs
In recent years e-cigarettes have flourished in Britain under a free market. Light touch regulation, low barriers to entry and strong competition have resulted in choice, value and innovation. That could all change from May 20th when new EU regulations are introduced. Under Article 20 of the Tobacco Products Directive, most forms of advertising will be banned and limits on product size, strength and capacity will come into effect
This is Brussels at its most petty and pointless -The Spectator
The failure of two legal challenges against the EU's new Tobacco Products Directive means that a swarm of new regulations will come into effect from May 20. The new laws have all the hallmarks of the kind of unaccountable decision-making and bureaucratic excess that the European Commission has made its own….
This is a guest post from Transform board member Clive Bates.
After caffeine and alcohol, nicotine is the third most popular drug globally.  Smoking does a great deal of harm to health – six million and rising premature deaths annually and a huge burden of morbidity. However, the drug nicotine itself is not the source of the great harms that arise from smoking…
In Wales Tomorrow – Vapers in Power
Wales found itself at the centre of a vaping storm when the Labour Welsh Health Minister, Mark Drakeford, put forward the Public Health Bill with controversial proposals to ban vaping in some public places. The Bill was narrowly defeated but it seems safe to assume that Welsh Labour will try to force it through a second time if they are re-elected.

So, if you want to give your vote to vaping who should you vote for…?
---

---
Human heart cells respond less to e-cig vapour than tobacco smoke – UKCTAS
"We found the cells showed a stress response from the cigarette smoke extract, but not from the electronic cigarette aerosol extract. This result suggests tobacco smokers may be able to reduce immediate tobacco-related harm by switching from conventional cigarettes to e-cigarettes."
Why is the government trying to destroy vaping? – Mark Meckler
Why does the government have to ruin all fun things?  Recently, I wrote THIS piece on the government trying to regulate your sex life. But now the government has turned its heavy hand to vaping, the electronic cigarettes that deliver nicotine through vapors….
"Any Product that Looks like a Cigarette" – Randal John Meyer & Guy Bentley
In this age of campus speech codes and safe spaces, are we really surprised that some university administrators act as moralistic tyrants over their student fiefdoms? The movement for a tobacco-free campus is no different. University officials around the United States are waging a war on the evil smoking "culture."

Despite UK study supporting devices – Nick Webster
The UAE's tough stance on e-cigarettes is unlikely to shift soon, despite UK doctors backing the devices as valuable tools in quitting smoking.

The Royal College of Physicians has said e-cigarettes should be classified as medical aids, but doctors in the UAE say long-term health effects are unknown and they are cautious of promoting the devices.
Simon Gwynn
In the 1940s, cigarette brand Camel ran ads declaring: "More doctors smoke Camels than any other cigarette." It wasn't the only brand to go after the medical sell – physicians purportedly claimed that Lucky Strike cigarettes were "less irritating", while dentists apparently recommended Viceroys.
Lizzy Buchan – The Scotsman
A tobacco advertisment from the 1940s boasted: "More doctors smoke Camels than any other cigarette."

The colourful promotion, uncovered recently by American scientists, shows the reassuring faces of handsome doctors in white coats, who are kicking back after a hard day in the operating theatre with a well-earned fag.

It's a jarring sight but one that shows how far our relationship with tobacco has come.