Vapers Digest 8th May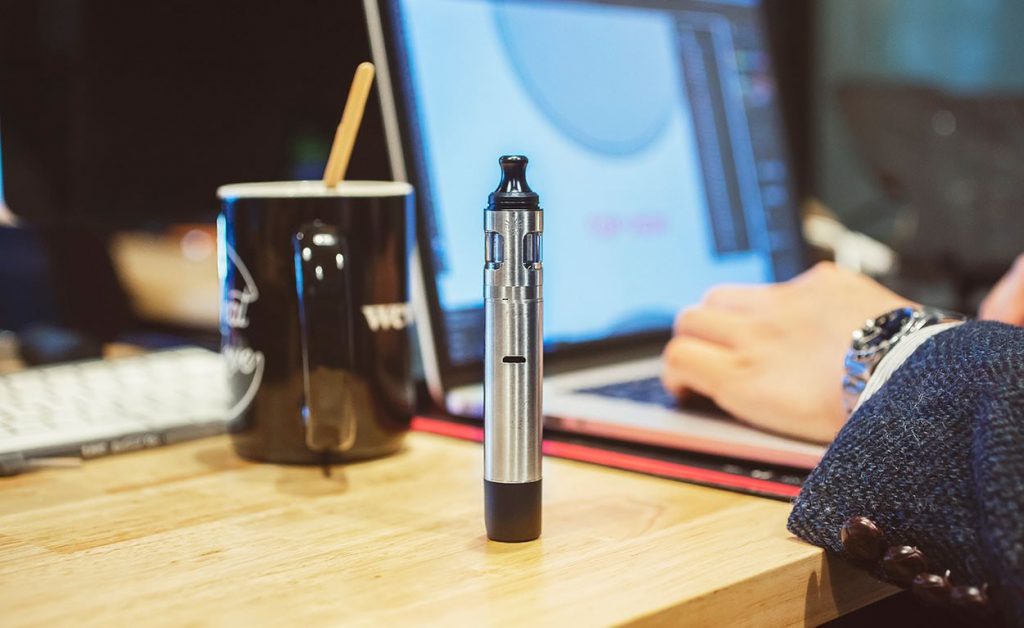 Monday's News at a glance:
The Staggering Hypocrisy Of ASH – ASH survey, an early indication of the harm of the TPD – U.S. E-cigarette Summit Survival Guide – FDA e-cig ban under fire from all sides – Puffing fresh smoke rings on vaping – Judicial Watch Sues over Records – An open letter to the New York Times – John Britton speaks in Canada – Iceland's Own Vaporware – E-cigarettes get help from Trump – Cole-Bishop HR 1136 Update – Tobacco giant 'selling illegally' online – ASA blows smokes on Twisp vaping claim – Vaping In The News – Nicotine in the News  – Nicotine Science and Policy Daily Digest
Dick Puddlecote
Sometimes the hypocrisy displayed by ASH reaches spectacular levels, and today is one such occasion.

Via the BBC (emphases mine):

Some 1.5 million vapers are ex-smokers, compared with 1.3 million who still use tobacco, a survey of 12,000 adults for Action on Smoking and Health found. But Ash said the message that vaping was much less harmful than smoking had not yet got through to all smokers.
New Nicotine Alliance
The headline statistics from the annual ASH survey on vaping appear great at first glance. Vapers now number 2.9 million in the UK and for the first time ex smokers outnumber current smokers. Is this news really all it's cracked up to be though?

No. As ASH point out in their press release:

"The rapid growth in e-cigarette use has come to an end while over a third of smokers have still never tried e-cigarettes, saying the main reasons are concerns about the safety and addictiveness of e-cigarettes. It's very important smokers realise that vaping is much, much less harmful than smoking."
---
---
Thanks as always to @dnglos for the YouTubage
Clive Bates, The Counterfactual
Today is the first US E-cigarette Summit in Washington DC

It is likely that some very deceptive, weird or hysterical arguments will be made the course of the day by organisations that usually avoid situations where they may be called out it. So here is a brief survival guide to the day…
---

---
As safety evidence mounts – Fergus Mason
The USA's Democratic Party managed to block a challenge to the controversial FDA Deeming Regulations last week, but a new legal challenge could see the tough laws thrown out completely. In the meantime, all the agency's deadlines have been pushed back three months as pressure on Deeming mounts.
Puffing fresh smoke rings on vaping – Monica Showalter
If I hadn't done a story on vaping and what the heck it is last summer, I would never have noticed how dishonest a new ad campaign coming out of Gov. Jerry Brown's California Department of Public Health is.  The ad I saw seeks to discourage teenage mall-goers out in places like Sherman Oaks, California (home of the famous Valley Girl) from vaping. ..
Judicial Watch announced today that it filed a Freedom of Information (FOIA) lawsuit against the Department of Health and Human Services (HHS) seeking records from the Food and Drug Administration (FDA), Centers for Disease Control and Prevention (CDC) and the Office of the Surgeon General (OSG) regarding the cancer-causing effects of electronic cigarettes as compared to traditional cigarettes. Judicial Watch brought the action in the United States District Court for the District of Columbia
---
---
Very little is "sensible" about the FDA vapor regulation – CASAA
By way of background, in April, the New York Times' Editorial Board published an op-ed regarding lobbying efforts against the FDA deeming regulations. Alex Clark, CASAA's Executive Director, emailed a response to the article in an effort to clarify some of the more wildly inaccurate points that were made. Instead, the New York Times published a response from a representative of a major tobacco company.
Paul Fontaine
Iceland's healthcare system is in a state of crisis. Hospitals lack the funds to operate at full capacity, the spectre of privatisation is starting to wind its way into the healthcare industry again, and Iceland's Minister of Health, Óttarr Proppé, must somehow find the funds to rescue one of the crown jewels of Iceland's social welfare system. However, his first legislative act in his capacity as Minister of Health has been to introduce a bill regulating the sale and use of e-cigarettes.
Robert King – Washington Examiner
Advocates of e-cigarettes got some help from the Trump administration last week in their effort to keep a major regulation from taking effect in August. But they still need some help from Congress.

The Trump administration last week moved to delay all regulatory deadlines facing e-cigarette makers. Chief among the deadlines is one requiring e-cigarette makers to submit an application by August with the Food and Drug Administration to get federal approval of their products
Must-Know Need to Know Info –  Tony Ottomanelli II
Cole-Bishop is alive! If you have yet to hear, allow the statement to be reiterated, Cole Bishop is alive, it has survived & this is no misprint – it is indeed the facts. If you did a double-take, that is certainly understandable – yet still highly unfortunate, due to many reasons. If anyone were to look at the inexplicable scenario involving the majority of vaping advocates who have been bombarded with a number of stories varying in context along with misinformed content, it is a guarantee that the initial response one might encounter would be pure bewilderment…
---

---
Mawsley, Planet of the Vapes
John Britton is a professor of epidemiology in the Faculty of Medicine & Health Sciences at Nottingham University and director of the UK Centre for Tobacco & Alcohol Studies (UKTAS). He was invited to speak by videoconference to the Canadian Standing Senate Committee on Social Affairs about vaping, and gave a balanced and informed opinion.
Vaughan Elder –  New Zealand Herald
The Ministry of Health is staying quiet on a claim a tobacco giant is illegally selling one of its products from a New Zealand website.

This comes after Imperial Tobacco provided the ministry and the Otago Daily Times with evidence its rival, Philip Morris, was selling a high-tech tobacco product to New Zealanders from a website it had set up.
Azizzar Mosupi
The Advertising Standards Authority of South Africa has blown smoke on a vaping advert that claims that it is 95% safer than smoking.

In a judgment made on April 28' this year' the authority found that a radio advertisement which aired on talk radio channel 702' by vaping company Twisp' was incorrect in its saying that vaping was safer than smoking.
---

---
April 30th – May 6th, 2017 – Vaping Links
Coordination with the FDA: Hartland, Wisconsin ~ Please Keep Smoking Award ~ Smoke Some More ~ Views & News On Cole Bishop ~ There's A List ~ Coverup, Judicial Watch ~ Senator Johnson ~ Truth Initiative ~ Health aspects of e-cigarettes ~ Fergus Mason ~ Nicotine
Harry Shapiro
"After all this time, we are still dealing with the same mentality within the tobacco control community. To them "tobacco" is the problem, not smoking. To them, the industry is evil and anyone or any paper disagreeing with that perception is dismissed as a tobacco industry spokesperson or someone who has been snookered (taken for a fool and now plays the role of a useful idiot for the industry). To them, the only reason anyone in any tobacco-related industry would ever produce or promote any relatively low risk product would be to addict another generation of teens, who would then, predictably, transition to cigarettes for a bigger and better nicotine hit.
---
A look back at how things have moved on or otherwise…
Dick Puddlecote
For the past two years I've attended the Global Nicotine Forum (GFN) in Warsaw (I wrote about the 2015 event here), and I'm planning to do so again in June so have been scanning the agenda.

As far as I know, GFN is unique in welcoming attendees from all interested stakeholders, including 'public health', industry, consumers and just about anyone else who is interested. Unlike other conferences we could mention, there are no reporting restrictions and no-one is denied a chance to voice their opinions…..
Update from Write to Vape
We're already in May and the date we've all been dreading is almost upon us. Yes, we've had some cause for some celebration as the TPD implementation in the UK is the most soft touch announced so far, but it still goes further than we know is reasonable….
Head Rambles
In my humble opinion, vapers are doing themselves a gigantic disfavour with this game of seeing who can produce the most cloud. There is a perception ingrained into the public's mind that second hand smoke is somehow dangerous, and here they see something that is virtually indistinguishable from cigarette exhale. What is their instinctive reaction? That vapour is dangerous shit and should be banned.
---
Visit Nicotine Science & Policy for more News from around the World

---