In the News May 6th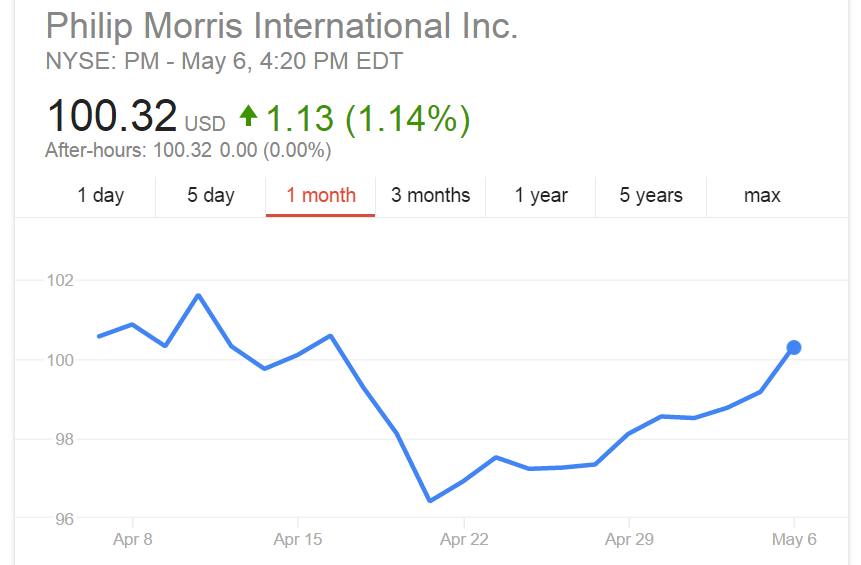 Fridays News at a glance:
"Vaping Is Trending!" – TPD and FDA Ecig Rulings – #Wales2016 results – It's not over yet – FDA deeming regulation on e-cigarettes: an effective ban on most products – Don't stop fighting the FDA deeming regulations and EU TPD! – Every cloud has a poisoned lining – UKNSCC – Program 2016 – Public health in jeopardy – E-Cigs DeMISTified – FDA's New E-Cig Regs Will Kill – Why the FDA's new e-cigarette regulations are a gift to Big Tobacco – Canada's response still unclear – What the E-Cigarette Black Market Will Look Like – Can E-Cigarettes Survive The War Against Vaping? – Reasons for Using Electronic Cigarettes – Nicotine Science and Policy Daily Digest – Friday, 6 May 2016
Dick Puddlecote
For the past two years I've attended the Global Nicotine Forum (GFN) in Warsaw (I wrote about the 2015 event here), and I'm planning to do so again in June so have been scanning the agenda.

As far as I know, GFN is unique in welcoming attendees from all interested stakeholders, including 'public health', industry, consumers and just about anyone else who is interested. Unlike other conferences we could mention, there are no reporting restrictions and no-one is denied a chance to voice their opinions…..
Mawsley – Planet of the Vapes
The European Court released its final judgement on appeals to the Tobacco Products Directive (TPD) on the very same day the Food and Drug Administration (FDA) announced it was planning on coming down hard on vaping in America. It leaves vapers and ecig businesses feeling as though something is wrong when both Public Health England (PHE) and the Royal College of Physicians (RCP) are calling for relaxed legislation. ….
Vapers in Power
Vapers in Power candidates Lee Woolls (Cardiff West) and Bernice Evans (Central South Wales) received 96 and 470 votes respectively. We applaud them both for standing up for the Freedom to Choose a much less harmful alternative to smoking….
Update from Write to Vape
We're already in May and the date we've all been dreading is almost upon us. Yes, we've had some cause for some celebration as the TPD implementation in the UK is the most soft touch announced so far, but it still goes further than we know is reasonable….
An effective ban on most (and on most effective) products – Dr Farsalinos
After a very long waiting period, the FDA released today its deeming regulation on e-cigarettes. The regulation is nothing unexpected and nothing new. The same regulations that apply to marketing a new tobacco (cigarette) product are used for e-cigarettes too…
The FDA deeming regulations and EU TPD! – Vaping Giraffe
Just a week or so after the Royal College of Physicians released their report backing e-cigarettes and vaping, urging governments and regulators to "Promote e-cigarettes widely as substitute for smoking", the EU Court of Justice ruled that the TPD is valid, will be enforced and thereby making sure that the EU will not follow RCP's advice. Yesterday, just a couple of days later, the FDA released their new deeming regulations ….
---

---
Head Rambles
In my humble opinion, vapers are doing themselves a gigantic disfavour with this game of seeing who can produce the most cloud. There is a perception ingrained into the public's mind that second hand smoke is somehow dangerous, and here they see something that is virtually indistinguishable from cigarette exhale. What is their instinctive reaction? That vapour is dangerous shit and should be banned.
Thursday 9th June & Friday 10th June 2016
The UKNSCC is uniquely focussed on the information, practice, and networking needs of the smoking cessation and tobacco control fields.

The programme is completely independent from the conference organisation, and is co-ordinated by conference programme director Dr Andy McEwen, Director of the NCSCT.
---
---
Jérôme Harlay – Vaping Post
Smoking kills a bit less than half a million Americans each year, equivalent to the total amount US GIs dead during WWII, a truth that cannot be ignored by the FDA.

But despite this established fact, FDA released its deeming regulations for a product that was endorsed by the British Royal College of Physicians as a harm reduction option.
Jared Meyer – E21
The Food and Drug Administration released its long awaited e-cigarette regulations on Thursday. E-cigarette users' worst fears are confirmed—these regulations will destroy the burgeoning industry, leading to increased mortality and higher healthcare costs.
---

---
FDA Deeming Regulations Update – Michael Siegel
The FDA has released the final ruling in the Deeming Regulations for tobacco products, but what does it all mean for the vaping industry? Dr. Michael Siegel of the Boston University School of Public Health will offer some initial insight on this 500-page document.
To Big Tobacco (and could actually harm public health) – Jonathan H. Adler – Washington Post
The new FDA regulation "deems" e-cigarettes to be tobacco products, for the purposes of federal law, but e-cigarettes do not contain tobacco and do not present anywhere near the health risks of smoking. E-cigarettes create vapor, not smoke (hence the term "vaping"), and the lack of combustion means that e-cigarettes expose users to relatively few of the harmful substances contained in tobacco smoke.
---
Philip Morris $PM surges +18% after #fdadeeming "protects kids from tobacco products" by killing ecig industry. Investors – not stupid.

— Neil Robinson (@Entropy72) May 6, 2016
---
Canada's response still unclear – Kyle Duggan – iPolitics
As the U.S. Federal Drug Administration moves on new rules for electronic cigarettes, health policy experts are hazy on whether Canada's federal government will decide to bring in federal regulations for new smoking products like e-cigarettes as it reviews the file.
If FDA Stomps Industry – Steven Nelson – US News
Innovation soon will grind to a halt and after two years nearly all existing e-cigarettes and nicotine-laced liquids will be yanked off store shelves, advocates of the products fear after the Food and Drug Administration on Thursday finalized stringent regulations….

Susan Adams – Forbes
In the winter of 2008 Jan Verleur was living on the outskirts of Prague, working on a novel about three failed Internet entrepreneurs who invest their dwindling capital in an ecstasy-smuggling ring. It wasn't exactly autobiographical, but Verleur, now 36, was writing from experience with failed ventures. His most recent had been an ambitious pornography business that lost $22 million of investors' money….
And Intentions to Quit Among Electronic Cigarette Users in Malaysia – PubMed
The rapidly increasing uptake of e-cigarettes in Malaysia as of late demands a study to identify factors leading to its increased popularity and user intentions to quit smoking e-cigarettes. A convenience sample of e-cigarette smokers visiting e-cigarette retail shops in Selangor and Kuala Lumpur was recruited.
And the future of e-cigarettes in the UK – Jasmine Khouja – The Tobacco and Alcohol Research Group
As I am about to commence a PhD investigating the reasons for e-cigarette use, I am interested in what the implications of the directive will be in the UK; will it encourage smokers to switch to e-cigarettes, consequently reducing harm to themselves and others, or will it result in a reduction of available products and cause an increase in relapses to smoking?