Vapers Digest 3rd March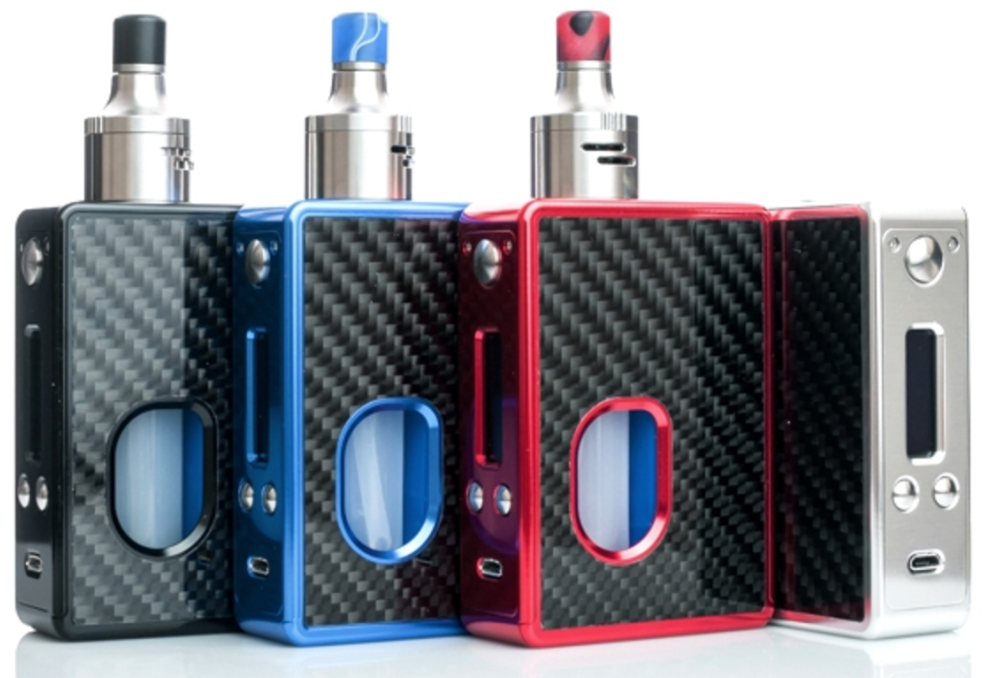 Friday's News at a glance:
Divine Intervention: A Deal With The Devil – Blowing smoke: Nanny's crusade against vaping – Helping Smokers Quit – The Genocidal Programme of Tobacco Control – Why Should We Let Tobacco Control and Politicians Depress Us? – Tax us more – Healthcare Worker Hears Truth About Federal Vaping Regs – Vaping Side Effects – Ottawa could muzzle access – RP votes to regulate vaping – Bill Godshall Update – Nicotine Science and Policy Daily Digest – Friday, 3 March 2017
Kevin Crowley, Vaping Links
Place your trust in public health officials. They are the clergy, you are the congregation.

Only they know the way to help you stop smoking. Do it their way and no one gets hurt. This is nothing less than helping smokers quit. It's what they do.

They have resources and unlimited educations with tenure (and offerings in the plate) to find the best information to help you.
Nanny's crusade against vaping
Satyajeet Marar – Spectator Australia
There are few things governments enjoy more than protecting the commoners from themselves. It's the reason why they're happy to spike up taxes on alcohol and cigarettes. They're even considering sugar now! If Jesus and Jenny Craig aren't watching, don't you worry – Big Brother surely is and Big Brother is keen on his big, fat paycheck. Unfortunately, Big Brother isn't just an over-zealous do-gooder. He's also prone to fits of incompetence that would make Beavis and Butthead feel embarrassed.
Kevin Crowley, Vaping Links
Imagine a business you can operate at full capacity by providing a valuable product and "service" to millions of customers with no restraint on inventory, no liability and carry a "non" or "not for profit" status.

Imagine a business with no worries about profit or loss – and the money keeps coming in. As a bonus, you can carry this on for more than 50 years and brag about it.
---

---
Frank Davis
For the past few days and weeks I've been chewing over the idea that Tobacco Control is genuinely evil. And I mean really, really evil.

Tobacco Control always presents itself as working to "improve public health." That is to say that it purports to pursue a public good, and so its aims are truly noble.
Tobacco Control and Politicians Depress Us?
Bolton Smokers Club
Life is toddling along and you are reasonably content. Sure, problems rear their heads and, one way or another, you chop their heads off. But you rarely find that a problem is the result of someone actually deliberately persecuting you. If there was a person who was deliberately stealing your money and other goods, and deliberately obstructing you at every turn, year after year, you might well call the police….
---
---
World's biggest cigarette maker tells Philip Hammond
Christopher Hope – The Telegraph
The world's biggest tobacco company has for the first time asked to be taxed more by Chancellor Philip Hammond – to encourage smokers to switch to healther alternatives.

Philip Morris, which makes brands such as Marlboro, said it backed an increase in taxes on its cigarettes as part of its bid to move to a "smoke-free future".
This Smoking in Pregnancy Challenge Group webinar. Recorded on 11 January 2017.
Professor Linda Bauld
What Every Vaper Needs to Know – Ashtray Blog
Tom puffed on his Aspire CF Sub Ohm. Suddenly, his eyes crossed, his hair stood up on end and steam started coming out of his ears. But he was lucky – much worse has happened to other vapers, as shown in the following video:
---

---
Healthcare Worker Hears Truth About Federal Vaping Regs
Brent Stafford, Regulator Watch
Canadians that believe they have the right to make informed decisions about what they put in their own bodies are beginning to learn the truth about the No Comparisons clause in the new federal vaping regs.

When they do they are shocked.
Votes Against E-Cigarette Restrictions
The bill, which fell two votes short Wednesday, was sponsored by Democratic Sen. Eddie Cheatham, the Arkansas Democrat-Gazette (http://bit.ly/2miIrP5 ) reported. The legislation would have expanded the state's indoor smoking ban to prohibit electronic cigarettes in the same places where smoking is banned.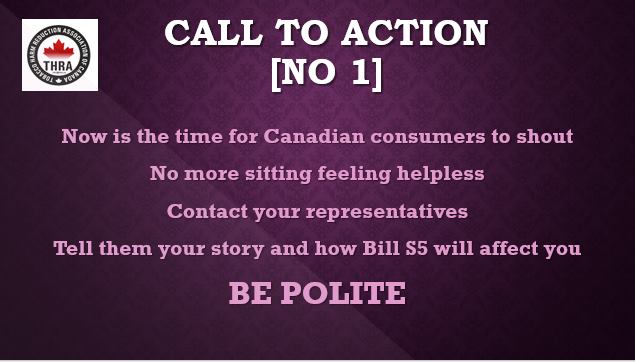 To scientific data on vaping – Derek James From
Remember when former prime minister Stephen Harper was accused of muzzling scientists? Apparently little has changed under the Liberal government of Justin Trudeau.

There are always legitimate concerns when a government appears to be impeding the public's ability to access and share scientific information about matters of public interest.
Dave Williams
E-cigarettes placed into same category as regular cigarettes The Rohnert Park City Council on Tuesday, Feb. 28, voted to amend a part of its Municipal Code to include the regulation of electronic cigarettes.
The amendment passed 3-0-2 with little fanfare or discussion. Councilwoman Gina Belforte and Councilman Joseph Callinan were absent from the meeting.
---

---
With current smokers using or stopping e-cigarette use?
Erikas Simonavicius, Ann McNeill, Deborah Arnott, Leonie S. Brose
While some smokers use e-cigarettes and stop smoking, a substantial proportion try e-cigarettes and later discontinue or use them concurrently with smoking (current dual users). The aim was to assess factors associated with ongoing e-cigarette use and discontinuation among smokers.
Legislative & Regulatory Roundup
Melissa Kress, Convenience Store News
Tobacco legislation and regulation is constantly under review at the local, state and federal levels. In this monthly roundup, Convenience Store News highlights the latest proposals and approved changes happening across the United States.
Tobacco Harm Reduction Update, February 24th, 2017
THR Science and Education, Public Health Surveillance, THR Business, Consumer Economics, FDA Deeming Regulation / Ban, US DOT, Litigation, Taxation, Vapor Flavor Sales Ban, Online Vapor Sales Ban, Vaping Bans, Minimum Age Laws, UK Financial Times Special Report: The Future of Regulation (UK and international), Canada, Australia, Intellectual Property Rights / Plain Packaging, US Government Junk Science – Propaganda – Lies, More Junk Science – Propaganda – Lies.
---
A look back at how things have moved on or otherwise…
Head Rambles
Once upon a time in a land far far away there was a kingdom called Tobacco.

The people of Tobacco were very happy and prosperous and they lived their lives in peace and tranquility. Their religion was Life, and they devoted themselves to it.

Next to Tobacco there was another kingdom called Pharma. Their religion was Health which was a very different religion altogether and nothing like Life.
On e-cigarettes and harm reduction – 2016
Clive Bates – The Counterfactual
Fun with a purpose – twelve thought experiments in the form of a quiz designed to interrogate your views on e-cigarettes and harm reduction.

Same questions as last two years – there are no right answers, only judgements and insights.
If you didn't try it before, try it now.
If you have tried it before, please try it again. You are entitled, no encouraged, to change your mind in the light of experience.
The biases in who answers a survey like this mean the aggregated results are of little value – so don't take anything away from totals.  The value is in thinking about the answers and reflecting on your own views.
Carl V. Phillips – Anti-THR Lies
In the previous post, I commented upon the most recent in the endless series of analysis-free and truth-free McCarthyist demands from "public health" to censor industry-funded research (as well as upon what I felt was an inadequate retort to it). I quipped on Twitter that every time I read one of those pieces, I feel like I am reading @DPRK_News….
---
Visit Nicotine Science & Policy for more News from around the World

---