Vapers Digest 13th Jan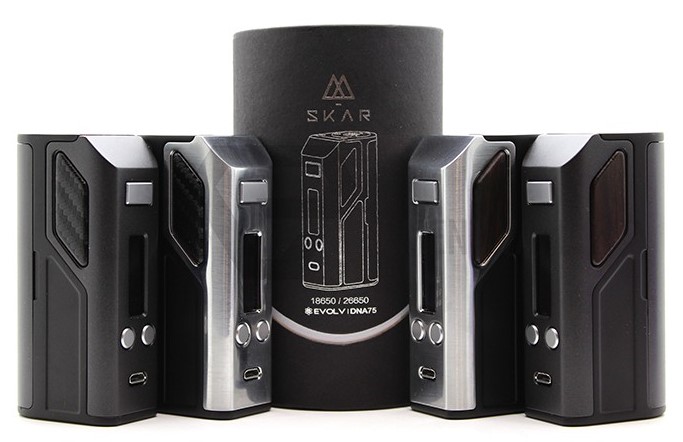 Friday's News at a glance:
That time of year – Brand Loyalty in Teens – Hope? Hope? What the hell it that? – Exposure to Nicotine and Selected Toxicants – US politicians continue to disappoint – E-Cigarettes May Cause Kids to Break into Homes  – Scientists unsatisfied with smokers' positive view of vaping – Vaping 95% safer than Smoking – FDA Finalizes Tobacco Product Intended Use Rules – Tennessee Department of Health snuffs out e-cigs – Nicotine Science and Policy Daily Digest – Friday, 13 January 2017
Paul Barnes, Facts Do Matter
Every year, without fail people resolve themselves to doing something. I plan to cut down or stop drinking/smoking. To lose weight. To go to a gym. We've all made these resolutions and, 99 times out of 100, we never actually stick with them. Some do, and I've got nothing but admiration for those that can actually stick with a 'New Year's Resolution', but most of us last maybe a week or two, sometimes a month before jacking it in.
Mawsley, Planet of the Vapes
The recent study from the Centres for Disease Control has drawn its fair share of critics. What it did provide was a wealth of data for analysis. In carrying out a study looking at brand preference, CDC researcher Tushar Singh has inadvertently shone a torch on the bias residing within the organisation – and his understanding of the issues.
Vaping Point
Adult nonsmokers and current smokers viewed advertisements for moist snuff, snus, and electronic cigarettes (e-cigarettes) with various warning labels and then indicated their emotional responses in terms of anger, anxiety, sadness, guilt, disgust, discouragement, hope, and contentment. Outcomes were openness to using moist snuff, snus, and e-cigarettes in the future and interest in a free sample of each product. Data were analyzed in 2016
---

---
In Cigarette Smokers Who Switched to Electronic Cigarettes:
After switching from tobacco to e-cigarettes, nicotine exposure remains unchanged, while exposure to selected carcinogens and toxicants is substantially reduced.

To our knowledge, this is the first study that demonstrates that substituting tobacco cigarettes with an e-cigarette may reduce user exposure to numerous toxicants and carcinogens otherwise present in tobacco cigarettes.
Fergus Mason, Vaping Post
Anti-vaping disinformation continues to spread in the USA with the release of a heavily biased advisory message in Tennessee, and an FDA announcement that suggests the agency is doubling down on its hostile attitude to the industry. New Zealand also saw controversy as an academic issued cryptic warnings about a tobacco product despite not even knowing what it was – a mystery that's now been solved. On a brighter note, a team of French scientists have discovered that e-cigs could be the answer to a long-running problem in treating serious lung diseases.
To Break into Homes and Turn to a Life of Street Crime, Physician Warns
The Rest of the Story – Michael Siegel
Not a day has passed in 2017 that an anti-tobacco group or health professional hasn't lied to the public about the health risks of e-cigarettes. The contestants for the 2017 Lie of the Year Award are already lining up in huge numbers, and it's only early January.

Just to set the records straight, there is no current evidence that e-cigarette experimentation leads to an addiction to smoking or any other drugs.
---
---
With smokers' positive view of vaping –  Jim McDonald
The way to get people to stay away from evil e-cigarettes and smokeless tobacco is to play with their emotions. At least so says a study from a group of researchers that includes acolytes of Stanton Glantz at the University of California-San Francisco.

Lucy Popova and Pamela Ling have been part of the Glantz family for many years, and have authored or co-authored lies ranging in size from tiny fib to huge whopper. Fun fact: Ling also starred for a season on MTV's "The Real World" reality show in the 1990's.
Topher Field
The explosion in the popularity of Vaping is having some interesting side effects… I'm personally fascinated by the way real science is being ignored by the health lobbyists and 'virtuous corruption' has completely taken over the argument.
---

---
As we've previously written about, 2016 represented a regulatory sea change for manufacturers, distributors, and retailers of e-cigarettes and other electronic nicotine delivery systems (ENDS), who became subject to FDA oversight and requirements under the May 2016 Deeming Rule for tobacco products.
Snuffs out e-cigs as recommended devices for quitting
In contrast to many anecdotes offered by proponents of "vaping," the Tennessee Department of Health recently released a public advisory urging current and potential users of e-cigarettes to consider the risks associated with the nicotine-delivering devices.
---
A look back at how things have moved on or otherwise…
By error-strewn 'meta-analysis' of e-cigarette studies? – Clive Bates
Rumour has it that a medical journal has been found that is gullible enough to publish the meta-analysis of e-cigarette studies prepared by Professor Stanton Glantz. And it is rumoured that publication is imminent. I haven't yet seen an article or press release, but it sure to be more of something we have already seen….
"Corrected", but journos are silent – Fergus Mason – ECigs Plaza
When a study that makes vaping look bad is published the media's "science" correspondents are all over it. So what do we hear a few weeks later, when the study authors release a correction? That's right; crickets.

Last year we saw many attacks on vaping from the usual suspects in public health, but 2015's last assault was also probably the most horrific….
This Scientist Dropped On Her Own Anti-E-Cig Study – Guy Bentley
Contrary to what was stated or implied in much of the news coverage resulting from this news release, the lab experiments did not find that e-cigarette vapor was as harmful to cells as cigarette smoke. In fact, one phase of the experiments, not addressed in the news release, found that cigarette smoke did, in fact, kill cells at a much faster rate….
Brad Rodu – Tobacco Truth
E-cigarette users should be concerned about proposed FDA regulations that may eliminate most brands of these potentially life-saving cigarette alternatives, leaving only those products marketed by large tobacco companies with the resources to complete expensive FDA applications.

Who is responsible for the pending e-cigarette regulatory nightmare?
---
Visit Nicotine Science & Policy for more News from around the World

---