Vapers Digest 12th Jan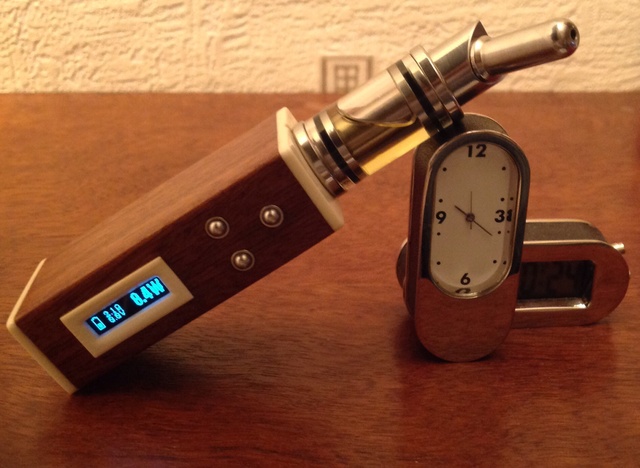 Thursday's News at a glance:
Nicotine delivery to users – Online sales of age-restricted products – CDC Omitted Important Findings -E-Cig Survey – TD Bank Torpedoes Vaping – Use of e-cigarettes (vaping) in the home: – Public mistrust of e-cigarettes jumps – Big Study Linking Youth Vaping To Smoking Actually Contains Evidence To The Contrary Concerns over new tobacco product – E-cigarettes will save lives and should not be illegal in Australia – Banning e-cigarettes could increase cancer –  Nicotine Science and Policy Daily Digest – Thursday, 12 January 2017
From cigarettes and from different types of e-cigarettes
Peter Hajek, Dunja Przulj, Anna Phillips, Rebecca Anderson, Hayden McRobbie
Electronic cigarettes (EC) are a developing technology aiming to provide nicotine without the harmful chemicals produced by tobacco combustion (Etter 2012). EC have the potential to generate a substantial public health benefit if there is a switch from smoking to EC use on a population scale (Public Health England 2015; RCoP 2016). So far, however, only a minority of smokers who try EC progress to the full switch from smoking to vaping (Douptcheva et al. 2013; Kralikova et al. 2013; Farsalinos et al. 2016).
Business Companion
Selling age-restricted products via the internet presents particular issues and retailers must have effective systems in place for preventing sales to prospective customers who are underage.

This guide is applies to all products that have age restrictions on sales – for example, alcohol, tobacco, spray paints, fireworks, and video recordings and games.
---

---
In Report on 2015 National Youth Tobacco Survey – Brad Rodu
The U.S. Centers for Disease Control and Prevention released selected information from the 2015 National Youth Tobacco Survey in April 2016 (here).  The agency cherry-picked numbers from previous surveys to portray e-cigarettes as a threat to teens, while ignoring sharp declines in teen smoking (here, hereand here).

Last month, the CDC released the underlying 2015 NYTS data, ending an eight-month embargo that prevented analysis by independent investigators.
Ashtray Blog
We're currently researching PG allergies and sensitivities. The survey takes just a minute or two to complete, and of course you could win a great prize.

Propylene glycol is one of the key ingredients in e-liquid. By mixing propylene glycol with vegetable glycerine e-liquid makers can fine tune the amount of vaper and throat hit that vaping produces.
---
Brent Stafford, Regulator Watch
---
Advice for parents – ROSPA
Secondhand smoke is harmful to bystanders and most families in England don't allow smoking in the
home. In recent years e-cigarettes have grown in popularity as stop smoking aids and parents are now asking themselves if it's alright to allow vaping indoors. The health risks from vaping are estimated to be a small fraction of the risks from smoking. This guide contains information and practical tips to help you keep yourself and your loved ones safe at home
Public mistrust of e-cigarettes jumps – Guy Bentley
An increasing number of people believe e-cigarettes are just as harmful as tobacco cigarettes, according to an alarming study from the Johns Hopkins Bloomberg School of Public Health.

In 2012, half of the United States correctly believed that e-cigarettes are less harmful than regular cigarettes. But by 2014, after an explosion of negative and often inaccurate press coverage about the dangers of vaping relative to smoking, that number fell to 43 percent.
---

---
Actually Contains Evidence To The Contrary – Steve Birr
Electronic cigarettes are not hooking a new generation of American youth on tobacco and data suggests the devices are helping current youth smokers quit the habit.

A new study from the Virginia Commonwealth University claims that using e-cigarettes at a younger age people three times more likely to become a smoker. The researchers gloss over evidence from their own study, however, to make the claim, which they use as justification for more government restrictions on the practice…
Vaughan Elder
A University of Otago professor is concerned about the launch of a mysterious tobacco product, which appears set to be marketed across New Zealand.

The imminent launch of the product was mentioned in a job advertisement seeking a "dedicated group of 20 to be trained as part of an exclusive team for an innovative new product within the tobacco industry".
And should not be illegal in Australia – Colin Mendelsohn
The future of electronic cigarette regulation is starting to be defined. Reviews and guidelines have recently been published in Britain, the US and European Union, with attitudes and recommendations varying widely from one jurisdiction to another. Australian federal and state governments are also developing legislation that will have life-or-death implications for hundreds of thousands of smokers.
Colin Mendelsohn, The Daily Telegraph
Cancer Council NSW's latest ­advice to strictly regulate electronic cigarettes like ­tobacco products is well meaning, but misguided and could be harmful.

E-cigarettes are a much safer, tobacco-free alternative to smoking and have helped millions of smokers around the world to quit. They provide the nicotine to which smokers are addicted and the familiar hand-to-mouth smoking ritual, but without all the tars, chemicals and gases that cause almost all the harm from smoking.
---
A look back at how things have moved on or otherwise…
Dick Puddlecote
Now we've always known The Conversation website to be something of a 'public health' poodle, but they've excelled themselves with their latest article on e-cigs. It is so incredibly piss poor that it doesn't surprise me that it took three people to write it … there's simply too much stupid in there for it not to have been written by a committee…
Paul Barnes – Facts Do Matter
Sometimes, I struggle to fathom the motives behind certain organisations. I truly do. Here we have a respectable organisation in the American Lung Association saying that e-cigarettes are a "new" tobacco product that have still largely unknown health effects. Then there's a link to this page, which I wouldn't click on if I were you; you'll probably get asked to donate to them like the American Cancer Society (quick tip, don't)….
Expresses Disappointment that Kids are Moving Away from Smoking
Michael Siegel – The Rest of the Story
In a shocking, but revealing statement, the American Heart Association (AHA) has expressed disappointment that kids are moving away from smoking.

In a December 16 press release, the AHA stated: "While the downward trend in teen cigarette smoking is a wonderful victory, this success has been sullied by the disturbing trend of young Americans turning to e-cigarettes and cigarillos, and away from traditional cigarettes."
---
Visit Nicotine Science & Policy for more News from around the World

---