In the News December 2nd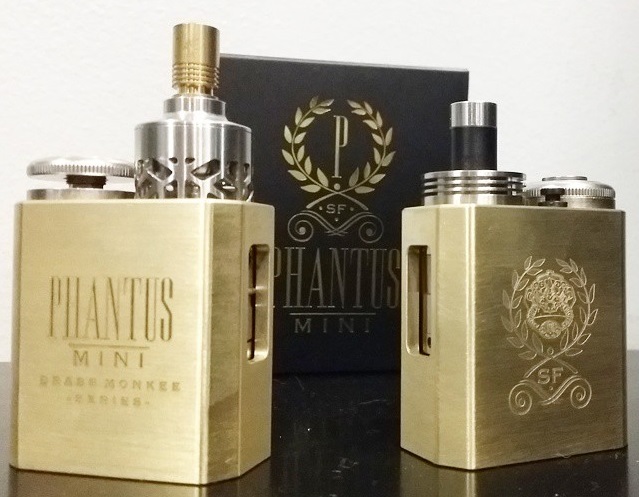 Fridays News at a glance:
EU Tax policy – harmful to health – Nic-free? No such thing – An unhealthy interest in e-cigs? – American Society of Plastic Surgeons – Plastic surgeons concerned about nicotine – Americans believe lies about vaping – Fighting for the right to vape – Smoking in Pregnancy – Medicalisation, smoking and e-cigs – Politicians Are Feeling the Burn – A Historical Timeline of Electronic Cigarettes – Teach Cigarette Users How to Vape – E-Cigarette Regulation in China – Top 16 Junk Science Stories Of 2016 – Nicotine Science and Policy Daily Digest – Friday, 2nd December 2016
New Nicotine Alliance
There is no case on principled or practical grounds to apply excise duties to vaping products and other products that offer a much safer alternative to smoking. The value to health and wellbeing associated with switching from smoking to vaping will exceed any benefits arising from revenue collection.

Just as it was with the Tobacco Products Directive, the inclusion of products which do not contain tobacco in the Tobacco Excise Directive is unhelpful and risks creating confusion in the minds of consumers.

If vapour and other reduced risk products are to be included in the directive then our view is as follows:
Dave Dorn – The Sun Also Rises
Prompted by a Twitter conversation, I am moved to explain why vapers habitually cite Aubergines (eggplant if you're USAnian) and other solanaceae in the dietary intake of that most addictive of all substances (it's more addictive than heroin, you know. Uh-huh), Nicotine.

Consider this tweet…
Peter Blackburn – BMA
An organisation that receives funding from three of the biggest tobacco companies in the world is providing support for the UK Parliament's APPG (all-party parliamentary group) on e-cigarettes.

The UKVIA (UK Vaping Industry Association) now provides the secretariat for the APPG, which aims to 'explore the most appropriate parliamentary and regulatory response to e-cigarettes and to raise education and literacy among policy makers regarding e-cigarettes and related public policy questions'.
---

---
Should retract paper and press release on e-cigarettes to avoid being discredited/ridiculed
Dr Farsalinos, E-Cigarette Research
I feel sorry but I have to admit that today was one of the rare instances where I could not believe my eyes reading a "study"published in the journal of the American Society of Plastic Surgeons (Plastic and Reconstructive Surgery). To make matters worse, the "study" was accompanied by a press statement. I must say, this is the first time I am witnessing a respected journal literally risking their reputation
Jérôme Harlay, Vaping Post
A distorted reasoning that the authors themselves are unable to demonstrate with conviction since their hypothesis is addressed using a vague bibliographic approach and not with a dedicated experimental protocol. From a scientific point of view, this publication brings nothing new to science and only reflects the convictions of its authors on the topic.
Jim McDonald, Vaping 360
Have you noticed in the last couple years that people are more skeptical about vaping than they used to be? Do you hear more comments about e-cigarettes being "just as bad" as smoking — or even worse?

You're not imagining things. Public opinion about vaping has shifted, and not in a good or accurate way.
Jessica Leigh Lebos
As vape shops have been thriving around the country, lawmakers and lobbyists have kept pace with legislation to limit manufacturing and usage. Proponents say there's nothing wrong with regulation, but many believe there is active sabotage of the industry and suppression of information by public and private interests. Such collusion, in addition to the forces that continue to support Big Tobacco internationally, is the focus of the documentary A Billion Lives
---
Coming to a Cinema near You – Reserve your tickets Now!
[youtube https://www.youtube.com/watch?v=nCozEhqdKQw]
Tues, Dec 6th
Mon, Dec 12th
Tues, Dec 13th
---
The Smoking in Pregnancy Challenge Group was established in 2012 in response to a challenge from the then Public Health Minister to produce recommendations on how the smoking in pregnancy ambition contained in the Government's tobacco strategy could be realised.
Kylie Morphett -BMJ, Tobacco Control
 There is debate in the tobacco control literature about the value of a medical model in reducing smoking-related harm. The variety of medical treatments for smoking cessation has increased, health professionals are encouraged to use them to assist smoking cessation and tobacco dependence is being described as a 'chronic disease'. Some critics suggest that the medicalisation of smoking undermines the tobacco industry's responsibility for the harms of smoking.
Singed Fingers – Grover Norquist
CASAA
1930: The first documented reference to an electronic cigarette is a patent granted to Joseph Robinson in 1930 (filed in 1927). It was never commercialized and it is not entirely clear that even a prototype of this primitive device was manufactured….
Lucinda Shen
As established tobacco companies open vape stores for that purpose The future of cigarettes is in vaping, and big tobacco is hopping on board the trend.

In fact, the industry is promoting the move towards e-cigarettes. U.K.-based British American Tobacco opened its first tobacco vaporizer store on Thursday in Milan, Italy, where it will teach customers how to use its "Vype" product.
---

---
Eric A. Feldman
So far, the regulation of electronic cigarettes in China has attracted scant attention. This paper begins to fill that gap by identifying the key issues confronting regulators in China and suggesting a way forward. It first describes the origin and development of e-cigarettes in China and then discusses the current regulatory status of e-cigarettes. Because two of the key regulatory options Chinese regulators are likely to consider
American Council on Science and Health
#5. E-cigarettes do not lead to cigarette smoking. Many who are opposed to e-cigarettes believe that they will serve as a "gateway" to actual cigarettes. This is a bizarre argument, considering that the once widely believed claim that marijuana is a gateway to hard drugs has been debunked. Similar research holds true for e-cigs, as well; there does not appear to be a trend of vapers adopting cigarettes.
Call to Action
Vapers in Power
There is only one council in the entire country with a decent attitude towards vaping.

Thanks to the work of Freedom to Vape we now know that the vast majority of councils lump vaping in with smoking, against the advice of both Public Health England and the Health and Safety Executive.
---
A look back at how things have moved on or otherwise…
Mawsley – Planet of the Vapes
Advert click-through driven media loves a good disaster story but how does it help people avoid repeating the events? In general, it doesn't but then that doesn't seem to fall into most editorial departments' remit. We look at a couple of typical tales and add our advice for new vapers….
Bolton Smokers Club
I cannot help but feel that people who stand for election to bodies such as the Welsh Assembly must have some sort of character defect. Have I got a similar defect?

You see, many years ago, I was a member of my local municipal golf club. After a few years, I was asked to stand for election as Club Secretary. The position is more than a sinecure since the Secretary of the Club liaises with other bodies. For example, it was the Secretary who had to attend court to renew the Club's alcohol licence from time to time, or to get a licence for a new fruit machine….
Just Another Ordinary Morning
There was a scene in HBO's show "The Sopranos" in which Patsy walked into a newly opened coffee shop in the neighbourhood and, in time honoured mob fashion, demanded protection money from the manager.

Clearly this kind of behaviour is illegal and shouldn't be tolerated. The civilised way is, of course, to reach a settlement. I'm trying to think of examples. Oh, that's a good one. How about the EU taking $1.25 billion in payments since 2004 from tobacco companies, such as PMI, in exchange for dropping legal action over smuggling and a promise from the companies in question to cooperate fully with the EU's own anti fraud office, Olaf, until 2016?
Fergus Mason – ECig Plaza
There's a massive amount of public indifference about the puritan jihad against electronic cigarettes. Vapers are a minority after all, and surely if so many experts are against it there must be a problem? Well no. There aren't that many of these "experts" – they're just loud – and scratching the surface shows that it's not just e-cigs they hate. Some of them seem to hate everything that someone might enjoy.

There's now just over six months left until the EU's Tobacco Products Directive becomes the law, and details of how it's going to be imposed in Britain are now starting to emerge.
---
Visit Nicotine Science & Policy for more News from around the World

---