In the News December 1st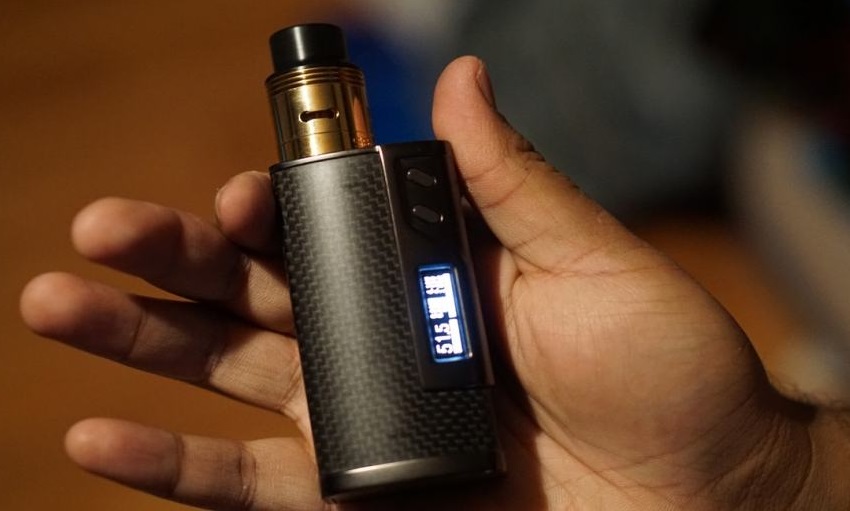 Thursdays News at a glance:
To tax or not to tax? – Snus, E-Cigs, Now iQos – ASH Hate Them All – Big T Wins Ecig Court Case – Could Synthetic Nicotine Save Vaping? – Electronic Cigarettes clinical trial in Glasgow – 'Moments' on Twitter – Smoking and Vaping Behaviors and Preferences – Organisations urged to allow vaping break – Australia Requested to Consider Permitting E Liquids and E Cigs – Free market leads the way – Vaping organization in NZ registered as a charity – Abstract Submissions – Can vaping help smokers reduce blood pressure? – Nicotine Science and Policy Daily Digest – Thursday, 1 December 2016
Response to EU on taxing vaping and other reduced risk products
Clive Bates, The Counterfactual
European Commission consultation: the Commission is consulting on applying excise duties (i.e. tax) to vape products and other reduced risk alternatives to smoking – see here for consultation page with online form for interested parties to complete – please do add your response.
ASH Hate Them All – Dick Puddlecote
So, after months of hearing about the things, Philip Morris have today launched their iQos 'heat not burn' system in the UK (albeit only in London).

The press have avidly taken up the story, most probably due to PMI CEO Andre Calantzopoulos dangling the media-friendly suggestion that the global company "could stop making conventional cigarettes". This is not a new claim, there have been a lot of articles recently where he has been interviewed about this new stance, it's just something the British press has only now picked up on, presumably from the PR.
Mawsley – Planet of the Vapes
Lawyers are being advised that despite tobacco companies winning a victory against a class action lawsuit this week, the future opens up a potential for further claims to be made against them – and independent companies.

A class action lawsuit involves a group of people with an identical or similar complaint caused by the same product. Instead of multiple similar cases being brought to court, the entire group sues a defendant. In this case, a suit was filed by plaintiffs in New York, Illinois and California against a group of tobacco companies
Ashtray Blog
The FDA's disastrous deeming regulations for e-cigarettes are all based around the legal definition of "tobacco product":

"Any product made or derived from tobacco that is intended for human consumption, including any component, part, or accessory of a tobacco product."

This means that e-juice is a "tobacco product" because the nicotine used is "made or derived from tobacco." Devices and other vaping products are classed as components, parts or accessories.
---

---
Daily Record
Smokers who would like to quit are wanted for a randomised controlled clinical trial in Glasgow. Doctors and scientists funded by the British Heart Foundation (BHF) are looking for 100 healthy volunteers to take part in The VAPOUR Pilot Study.

The study aims to investigate the short-term effects of electronic cigarettes in comparison to nicotine replacement patches on the blood vessels and lungs.
An Aid to Info Gathering? – Alan Beard
If like me you don't always spot what Twitter and Facebook 'updates' have actually done ….read on. Once again a twitter conversation piqued my interest with a feature that has been on the twitter dashboard for months Moments wtf are  they ? I had occasionally glanced through at the feature and decided(incorrectly) that there was nothing of use
Preferences of Vape Shop Customers – Theodore Lee Wagener
The prevalence of vape shops has increased dramatically in recent years. Yet, few studies have examined the smoking/vaping behaviors and vaping preferences of vape shop customers and reasons they patronize vape shops. The present study seeks to address this gap.
---
Coming to a Cinema near You – Reserve your tickets Now!
[youtube https://www.youtube.com/watch?v=nCozEhqdKQw]
Tues, Dec 6th
Mon, Dec 12th
Tues, Dec 13th
---
Diane Caruana – Vaping Post
A public health official at Nottingham City Council launched a plea asking all employers to differentiate between smoking and vaping, and to allow any vaping employees some time off to use their electronic devices when required.
Permitting E Liquids and E Cigs with Limited Nicotine.
Gregory Brown –  Brown & Charbonneau
Currently, in Australia, all nicotine-containing products must be approved as "registered" medicines in the Australian Register of Therapeutic Goods before they can be marketed.  No approval has been granted to date.

Recently, a proposal was submitted to the Therapeutic Goods Administration (TGA) by the New Nicotine
In tobacco harm reduction – Andrew Allison
I attended two events in London yesterday which highlight just how much the free market is leading the way in tobacco harm reduction. The first was a reception in Strangers' Dining Room in Parliament, hosted by Philip Morris International (PMI). I was pleased to see many different senior MPs in attendance, from both sides of the House of Commons, including some Ministers and former Ministers that you wouldn't usually expect to see at a tobacco event.
Diane Caruana – Vaping Post
Why would a vaping organization be considered as a charity some might ask. In the press release to announce this event, AVCA said "This development will allow us to continue the work we are currently doing and expand upon it to deliver our mission of Educate, Inform and Advocate throughout New Zealand.
The theme of GFN 2017 is 'Reducing Harm, Saving Lives'. The programme will include plenary sessions, symposia, panel discussions and poster presentations – including video posters. When submitting an abstract, please indicate the category of presentation you propose.
---

---
Reduce blood pressure? – Jim McDonald
Could vaping help smokers lower their blood pressure, and avoid weight gain after quitting? If so, by switching from cigarettes to vapor products at an early age, smokers might be able to greatly reduce their risk for heart disease later in life.

A new study looked at patients with hypertension (high blood pressure) who smoked cigarettes only, vaped only, or reduced cigarette use by also vaping.
Call to Action
Vapers in Power
There is only one council in the entire country with a decent attitude towards vaping.

Thanks to the work of Freedom to Vape we now know that the vast majority of councils lump vaping in with smoking, against the advice of both Public Health England and the Health and Safety Executive.
---
A look back at how things have moved on or otherwise…
Dick Puddlecote
In Wales today, the health committee studying Mark Drakeford's dangerous ignorance-based policy-making published a report giving their findings. Trust me, you will struggle to comprehend what some of these political raving moonhowlers actually believe.

The report is 157 pages long and it has to be said that the committee was split on all items relating to e-cigs. In any sensible legislature this should mean that there really is no compelling case to restrict liberties and property rights to such a massive degree. However, we are talking about Wales where some politicians seem to have had their water poisoned with a heavy dose of mercury….
Just Another Ordinary Morning
I was reflecting, earlier today, upon the post I made about the EU's Tobacco Products Directive. You know a piece of legislation is bad when you can pick holes in it with such child-like ease that you can even do it whilst you're doing something else at the same time. So it seemed relevant, given that the 2015 Paris Climate Conference (COP21) is currently underway, to mention a couple of things here….
And how a medicinal ecig came to be:
Dave Dorn – The Sun Also Rises
For years now, I have said that, unless the MHRA changed the rules, it was impossible for any ecig to gain a medicinal Marketing Authorisation. At the Ecig Summit on 12th November, the MHRA representative there informed the house that they were applying "soft touch" rules to medicinal ecigs, as it seemed there was a need and desire for them. A scant four days later, Nicoventures (wholly owned, but arm's length from BAT) was granted the first MA in Europe for a proper ecig. The document is here
---
Visit Nicotine Science & Policy for more News from around the World

---