In the News December 5th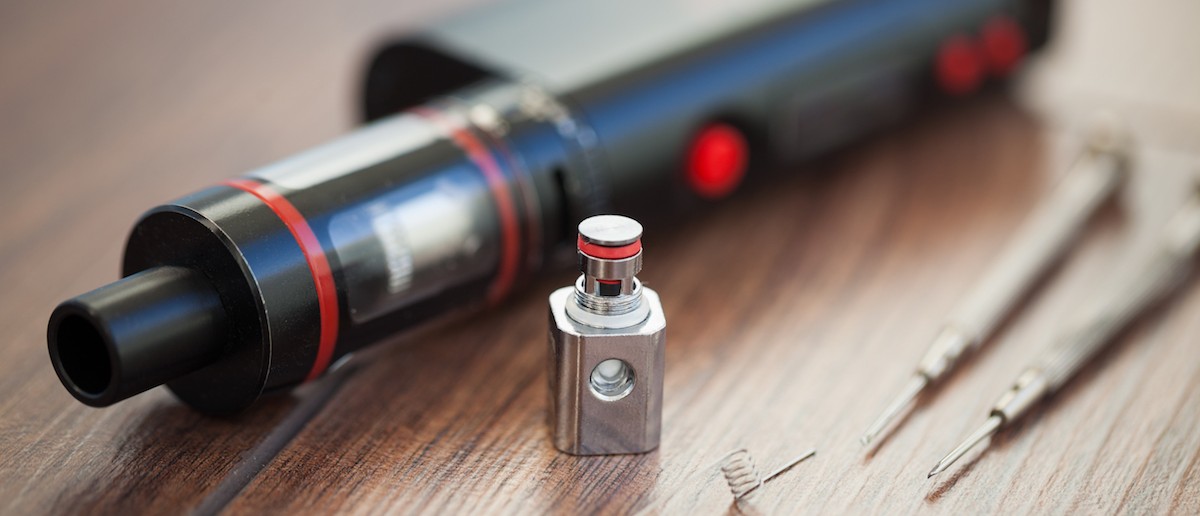 Mondays News at a glance:
How Dare Members Of The Public Respond To A Public Consultation! – Judge rejects anti-vaping claims – Worrying evidence – The silly science – Anger And Disappointment At A Billion Lives – Tobacco control turn their long knives -Dr Farsalinos makes a review of the year – São Paulo Smoking Ban – Re-thinking nicotine and its effects – E-cigarettes prevent nicotine addiction – Vaping makes the front page – Big league healthcare savings – Trans-Tasman Report – Nicotine Science and Policy Daily Digest – Monday, 5 December 2016
Respond To A Public Consultation! – Dick Puddlecote
Regular readers here will know that I often describe the tobacco control industry as 'extremists', and there is a good reason for that. You see, their methods are remarkably similar to those of totalitarian dictatorships.

Their policies consist entirely of lies, intimidation and suppression of debate and – rather like ISIS – they demand that what they say goes and for any dissent or opposing view to be silenced and/or ignored.
Fergus Mason – Vaping Post
A major court case against US e-cigarette manufacturers was defeated this week, with the judge rejecting claims that vapour is carcinogenic enough to need a health warning. There's also new hope that the FDA Deeming Regulations could be averted once Donald Trump becomes president next year. Meanwhile a coalition of Australian and New Zealand groups has asked their governments to end bans on nicotine e-cigs..
Under my leadership, Vapers in Power will be a libertarian stronghold that other anti-nannies can rally round. #FergusForVapers

— Fergus 52% Mason (@FergusMason1) December 3, 2016
Head Rambles
They really are getting desperate. Just 10 puffs on an e-cig is enough to increase your risk of heart disease, according to researchers.

"Worrying evidence is mounting that vaping isn't as safe as many people were led to believe."

Worrying?  Maybe to single cell amoebas who read the tabloids.  Evidence?  Let's have a look at the evidence…
Robert Innes – Vaping Post
On the 16th November, 2016, Stanton Glantz writes in his blog: "E-cigarette advocates love to present e-cigarettes as a disruptive technology developed in China to compete with the big cigarette companies. Lauren Dutra, Rachel Grana, and I looked in the previously secret tobacco industry documents and found that Phillip Morris had been working on what became e-cigarette technology since 1990 and had developed a functional system well before the Chinese."
---

---
Carl V. Phillips – Anti-THR Lies
I intend to write a proper post or two on PMI's iQos and heat-not-burn (HnB) cigarettes more generally, but haven't had much chance to blog lately. Those products have very serious potential to be the most important thing that ever happened in THR (and, yes, I know what I said there). For now, I can just do a quick one on the back of a recent post by Dick Puddlecote, and recommend reading it.
Daniel Hall – Vaping First
After countless emails, phone calls and invitations, those who are charged with the best interests of the People deemed that saving a Billion Lives was less important than their Thursday night plans. The local media who were integral in the campaign to turn public opinion against these life saving products didn't even send a photographer.
---
Coming to a Cinema near You – Reserve your tickets Now!
[youtube https://www.youtube.com/watch?v=nCozEhqdKQw]
Tues, Dec 6th
Mon, Dec 12th
Tues, Dec 13th
---
Jérôme Harlay
During the E-cig Summit, Dr Konstantinos Farsalinos evaluates the year 2016, from a scientific point of view. He also explains what he plans to do to counteract the current trends that are expected to amplify next year. Dry puffs and regular use are two of the subjects illustrated by the researcher in this interview for the Vaping Post.
Michael Siegel – The Rest of the Story
One of the things I always teach my public health students about research is that when you conduct any type of longitudinal or time-series data analysis, you should always start by graphing the outcome variable over time and visually inspecting the data. A perfect demonstration of what might happen if you fail to do this was published last week in the journal Tobacco Control.
---

---
Truth Initiative
Nicotine removed from tobacco smoke is not as harmful as was once thought, a recent Truth Initiative white paper reminds us. Nicotine by itself does not cause cancer. While it may contribute to heart disease and other health problems, nicotine is certainly much less harmful than tobacco smoke. In fact, nicotine can actually provide some benefits, such as improving attention and memory.
Duluth News Tribune
In her Nov. 28 National View commentary in the News Tribune, headlined, "Lung cancer battle raises concerns about e-cigs, other 'nicotine-delivery devices,' " Mary Nolan mistakenly conflated smoking combustion cigarettes with vapor products, failing to recognize that smoke is the chief cause of harm, not nicotine.
Jim McDonald, Vaping 360
Congratulate the New York Times, vapers. After years of looking away while the FDA and CDC demonized vaping, the paper suddenly seems to have grown a sense of curiosity about the propaganda.

Or at least reporter Sabrina Tavernise has. Her front page story highlights the effort by harm reduction proponents to make e-cigarettes widely available to adults who can't or won't stop smoking.
In the twenty-first century, remarkable technology innovations have improved nearly everyone's lives. Smartphones are the obvious example. But life-changing innovations have popped up in all aspects of people's lives—even smoking.

Americans are trading their old-fashioned cigarettes for e-cigarettes, but in this heavily regulated industry, policymakers aren't keeping up.
And the Lords said "Let there be Italian Enforcement"
Calls For Life-Saving Reforms To Help Smokers Quit
New Zealand Taxpayers' Union
The report, E-cigarettes: Reducing the Harm of Smoking, builds on the report we released in January examining the extent to which New Zealand politicians are using smokers as cash cows.  At the time we questioned why politicians claim higher tobacco taxes are necessary to promote better health, but to date have prevented the sale of new generation smoking alternatives such as e-cigarettes which are far less harmful and the most popular smoking cessation tool used in England.
Collated News on Twitter. Updated throughout the day. Newest entries appear at the end
Call to Action
Vapers in Power
There is only one council in the entire country with a decent attitude towards vaping.

Thanks to the work of Freedom to Vape we now know that the vast majority of councils lump vaping in with smoking, against the advice of both Public Health England and the Health and Safety Executive.
---
A look back at how things have moved on or otherwise…
folly ˈfɒli/ noun: a costly ornamental building with no practical purpose
Dick Puddlecote
Commons bosses have been blasted for wasting taxpayers' money installing two useless "vaping areas" around parliament that nobody uses, The Sun can reveal.
The zones were installed in the summer after MPs were banned from puffing on e-cigs indoors, but the ruling is widely flouted by MPs "vaping" in their offices and bars.
Vaping Tory MP Stephen Metcalfe said: "The ban is so silly that MPs are increasingly ignoring it – which is not a great image for lawmakers."
Mawsley – Planet of the Vapes
Populus, a leading UK research company, have followed up their 2014 survey with a new one focussing on smoking and vaping habits. It highlights some interesting areas and adds to our knowledge of the vaping community .

In 2014 they looked at MPs' attitudes towards e-cigs, what they found were some entrenched beliefs. At the time 21% said they were convinced vaping offered a gateway to smoking but 65% felt electronic cigarettes would lead to a reduction in smoking. Almost 60% of MPs supported the notion of regulating advertising and thought that treating ecigs like food was the most appropriate course of action. Just over half agreed with the Welsh initiative to ban vaping in public buildings…
Dropping faster than ever – The Vaping Giraffe
Yesterday I came across this blog post, which apparently an answer to someone asking for data on what happened to smoking trends in Norway when Snus became widely available in 2000. The post links to the Norwegian statistical institute (SSB) and their report on smoking habits, released in February this year.

As you can see prevalence has been dropping from 1973, but started dropping faster around 2000, and then even faster around 2009….
Reduced Up To 1,000 Times In E-Cigarettes – Guy Bentley
Dangerous chemicals in cigarettes that can potentially cause cancer are produced at levels 100-1000 times less in e-cigarettes.

A study from Penn State College of Medicine shows levels of free radicals — "molecules associated with cell damage and cancer" — are dramatically lower in e-cigarettes than in regular tobacco cigarettes. The findings join a host of studies showing e-cigarettes are significantly safer…
---
Visit Nicotine Science & Policy for more News from around the World

---