In the News April 29th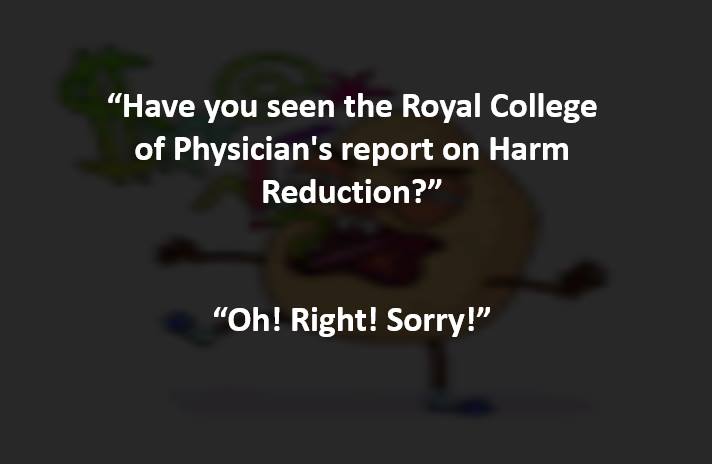 Fridays News at a glance:
Royal College of Physicians Endorse Vaping – Nicotine without smoke: new RCP report on e-cigarettes and tobacco harm reduction – A Billion Lies – Meanwhile in Brussels – "Vaping is a consumer led market solution to a health problem" – La Vape du Coeur – Growing the research evidence on e-cigarettes – Vaping in Ireland: Gillian Golden on RTE – Irish Cancer Society 'cannot recommend' E-Cigs – E-cig switch benefits smokers – Mixed reaction to e-cigarette study – The United States Vapers' Survey – Suit challenges federal ban – These top scientists want the FDA to have an open mind about e-cigs – Nicotine Science and Policy Daily Digest – Friday, 29 April 2016
Mawsley – Planet of the Vapes
The Royal College of Physicians (RCP) is a professional British organisation with a global reputation. The RCP takes a lead in the development of clinicians, the NHS and takes positions on certain things through the dissemination of reports and studies. The 95% report from Public Health England was a massive goal, giving vaping the lead in the debating cup final. The RCP's "Nicotine Without Smoke" report puts the harm reduction argument 2-0 up in injury time…
New RCP report on e-cigarettes and tobacco harm reduction – Lorien Jollye – Mental Elf
Yesterday the Royal College of Physicians (RCP) published the latest in a series of major reports on tobacco and nicotine, a series that first began in 1962. This report assesses the public health controversies surrounding low risk non-combustible nicotine products ("nicotine without smoke"), such as e-cigarettes. …
Head Rambles
I have read several views on the report but the one that stood out for me was one written by an anti-smoker – Michael Siegel.  While he is a professional anti-smoker, he at least has the saving grace to be honest about it.  One paragraph in particular stood out for me –
Christopher Snowdon – Velvet Glove Iron Fist
So the Royal College of Physicians have put out a non-prohibitionist report on e-cigarettes, which was nice. It would have been nicer if they'd said something along the same lines when the EU was plotting the destruction of the vaping industry, but it's better than nothing.
---

---
"Vaping is a consumer led market solution to a health problem" 
Interview with Nathalie Dunand – Vaping Post
Alternative nicotine delivery products – including e-cigarettes – are rapidly changing the landscape of tobacco control and smoking cessation. Many people are finding new ways to switch from smoking. It's a remarkable social movement – a consumer led market solution to a health problem.
Helps indigent smokers wean themselves off tobacco – Nathalie Dunand – Vaping Post
From a Facebook page… to a charity Organization. Initially, the initiative "La Vape du Coeur" was a simple self-help movement on Facebook, vapers offering used material to the poorest. Voluntary donations from individuals and professionals lead the project initiators think bigger and organize by depositing the statutes of the organization in July 2015….
---
---
Linda Bauld – CRUK
The use of e-cigarettes has risen rapidly, with great potential to aid tobacco harm reduction, but also uncertainty over uptake and potential negative consequences. Professor Linda Bauld reviews the unanswered questions and need for further research.
---
"He just doesn't know!" Thanks as always to @dnglos for the YouTubage
---
"They just don't know either!"
The Irish Cancer Society has said it cannot recommend e-cigarettes to help people stop smoking until further research is carried out into the long-term health implications.
---
Nicholas Hopkinson, reader in respiratory medicine at Imperial College London, joins us to explain why a new report from the Royal College of Physicians supports the role of electronic cigarettes as part of a comprehensive tobacco control strategy.
[soundcloud url="https://api.soundcloud.com/tracks/261508394″ params="auto_play=false&hide_related=false&show_comments=true&show_user=true&show_reposts=false&visual=true" width="100%" height="450″ iframe="true" /]
---
Edward Anselm – R Street
The United Kingdom's Royal College of Physicians issued a groundbreaking report this morning on electronic cigarettes which concludes that encouraging smokers to switch to e-cigarettes is likely to be beneficial to U.K. public health. Smokers can therefore be reassured and encouraged to use them, and the public can be reassured that e-cigarettes are much safer than smoking.
---

---
What is the purpose of this survey? We feel that regulators too often make decisions that affect the future of vapers and the products they use without having duly consulted or listened to the stories and experiences of the people who actually use these products.

We believe that vapers' voices should be heard by regulators, and they should be central to any decision that affects how vapor products are to be regulated….
On e-cigarettes on flights – Melanie Zanona – The Hiil
A Department of Transportation rule banning the use of electronic cigarettes on flights is being challenged in a lawsuit filed this week.

The Competitive Enterprise Institute (CEI) and the Consumer Advocates for Smoke-free Alternatives Association are suing the department over the regulation, which was issued in March and recently went into effect….
To have an open mind about e-cigs – Nancy Szokan – Washington Post
While at least 55 countries have prohibited or restricted the sale of e-cigarettes, they have remained largely unregulated in the United States. That is slated to change this year, as the Food and Drug Administration plans to begin regulating "vaporized nicotine products," or VNPs

Shane Ross – CBC News
The owner of a local vape shop is thrilled with a new study by Britain's Royal College of Physicians which says e-cigarettes should be widely promoted to smokers to help them quit tobacco.

But the provincial government and the Canadian Cancer Society are not ready to endorse the products.
Hong Kong's largely British trained medical community are again at odds with their mentors in Britain.

The Royal College of Physicians (RCP) released a report on Thursday acknowledging the positive impact e-cigarettes could have on public health.