In the News 19th May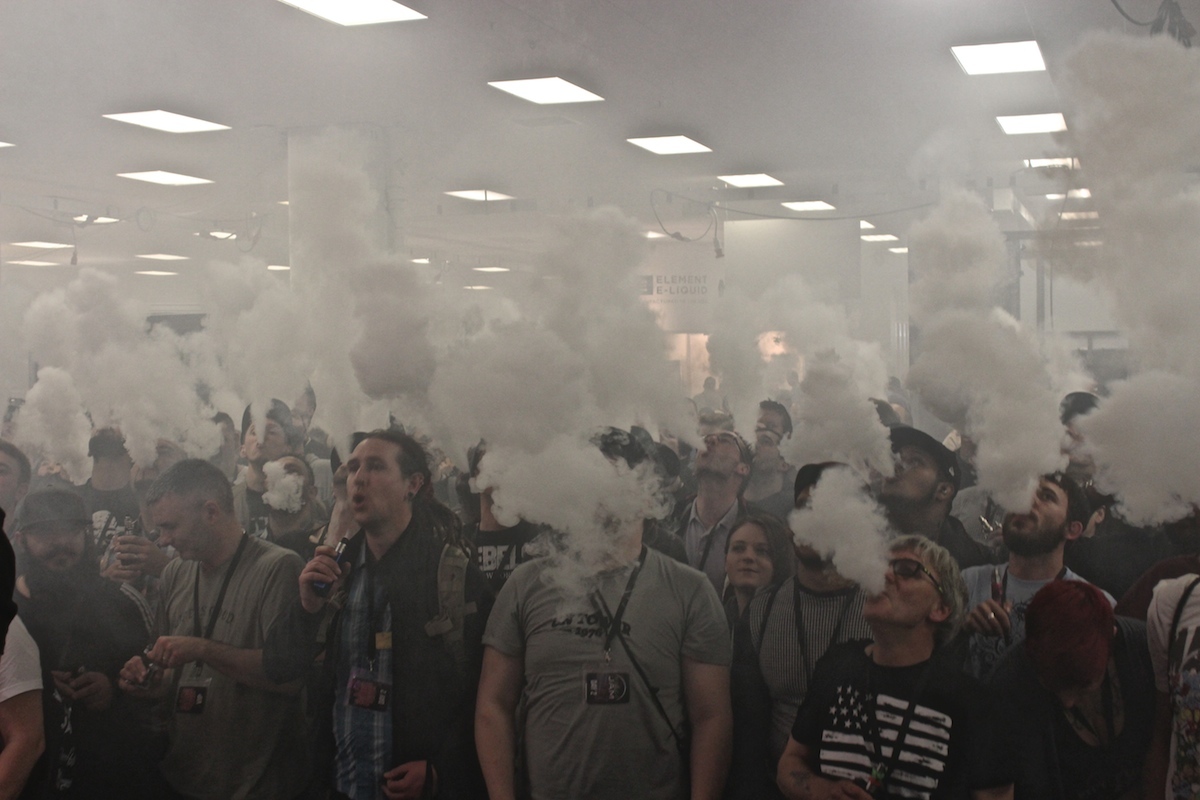 Tuesdays News at a glance:
The weird effects of public health – Is nicotine all bad? – CDC's Tom Frieden: Putting Dogma First – Testimony to City of Sonoma on e-cigarette flavoring – Gateway effects and snus taxes in Alberta – Anti-Smoking Advocates Continue to Tell Public There is No Evidence Smoking is More Harmful than Vaping – Vapers in Power at Vape Jam – Introduction of Innovative Electronic Cigarette Products Reveals Folly of Proposed FDA Deeming Regulation Approach – M.O.V.E. Medical Organizations supporting Vaping and Electronic Cigarettes – BBC Radio Leicester Louise Ross, Hazel Cheeseman & Robin Ireland – Nicotine Science and Policy – Daily Digest – Tue, 19 May 2015
It seems that when there is a slow news day various entities resort to conjuring up the weirdest of headlines, almost to the point of actually making stuff up. Although in this case the studies do actually exist and have come out of the American Thoracic Society conference, which is pretty unbalanced towards any and all negative attitudes towards personal vaporisers….
Since he ditched Marlboro Lights five years ago, Daniel's fix is fruit-flavored nicotine gum that comes in neat, pop-out strips. He gets through 12 to 15 pieces a day and says he has "packets of the stuff" stashed all over. But he doesn't see himself as a nicotine addict…
That a bullying authoritarian such as Nurse Bloomberg's former top doctor, Tom Frieden, Commissioner of the New York City Department of Health, went on to secure the top job at the Centers for Disease Control and Prevention (CDC) under the Obama administration was no great surprise.  And nor is the fact that Frieden appears to put dogma before saving lives….
Mayor Cook, ladies and gentlemen of the council, my name is Ian Adams and I am the Western region director of the R Street Institute. Thank you for the opportunity to offer these comments on the ordinance before you today to, among other things, circumscribe the availability of flavored tobacco products…..
As most readers of this blog know, the gateway effect argument has been used aggressively by anti-THR advocates against smokeless tobacco and electronic cigarettes. They claim that using the low-risk alternatives will cause people to start smoking. Recently I have been working with Carl V Phillips on his paper about detecting gateway effects….
Continue to Tell Public There is No Evidence Smoking is More Harmful than Vaping
According to a recent article in the Quincy (MA) Patriot-Ledger, there is no evidence that smoking is any more hazardous than vaping. Since vaping has not yet been associated with any definite health harms, this means that it is possible that smoking is a quite benign behavior….
---
---
Reveals Folly of Proposed FDA Deeming Regulation Approach
Last month, Pax Labs, Inc. introduced a new e-cigarette technology: the use of nicotine salts rather than free-base nicotine as a core ingredient of the e-liquid. The new product, called the JUUL, provides a blood nicotine absorption profile which is similar to that for traditional cigarettes, unlike most electronic cigarettes currently on the market….
Ever wonder why highly educated and highly paid medical professionals and scientists would create an organization to assist vapers? The answer lies not in the medical, not in the scientific, but in common sense….
Louise Ross, Hazel Cheeseman & Robin Ireland. Listen on YouTube
---
There's a Thunderclap planned for the 28th which needs your support

---