In the News 18th May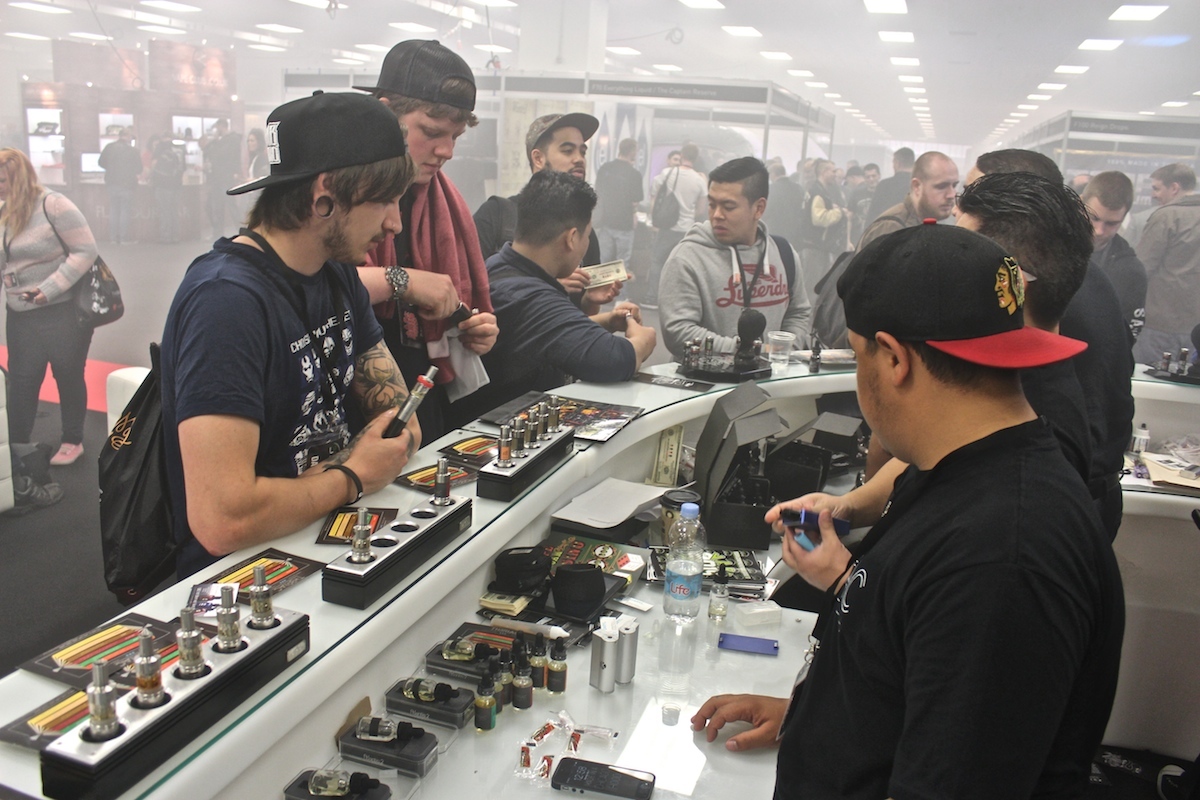 Mondays News at a glance:
Becoming An Ecig Advocate : Ed1 Intro – Safety Is Everything – A Vile Mentality – Fire in the Madhouse – Suffolk smokers will vape to quit – American Lung Association Taunts Vapers As Addicts – What's Driving the War on E-Cigarettes? – Victoria Derbyshire show – The importance of science-informed policy and what the data really tell us about e-cigarettes – European Vapers Protest 29th May 2015 – Protest & Survive – Nicotine Science and Policy – Daily Digest – Mon, 18 May 2015
The electronic cigarette advocacy community, while not exactly stable, has become something more than a small niche in the grand scheme of the industry. We have finally gotten many companies and consumers to realize the true potential dangers posed by negligible media reporting and use of biased research by elected officials to create law. Becoming a part of this community can be not only intimidating, but may also make you feel as if you are an extremely small part of the pie….
Sally Satel has written a marvellous article in National Review about the absurd negative stance taken by some public health professionals towards e-cigs, and I would urge everyone to read it. Entitled 'What's Driving the War on E-Cigarettes?', she mainly focuses on the malign efforts of the American CDC…..
Existentialists challenge you to buck conventional wisdom – I am not sure about, 'conventional,' but Tobacco Control certainly bucks wisdom. However, there is an area of existentialism which asserts that one is anything that an individual thinks she/he is. I think that this is the principle that this collection of organisations are following. Take for example…
A health resort in Suffolk will be cooperating with a local vape shop to offer a group program for smoking cessation through vaping. Press releases on the workshop call it the first of its kind in the UK.

The six-week program will be conducted by Live Well Suffolk at the E-Cig Emporium in Felixstowe, and will include not only behavioral support but carbon monoxide monitoring to measure progress (and no doubt to monitor compliance with program recommendations as well)….
The ALA has launched one of it's newest campaigns, "Lung Force" which boasts of it's members wearing turquoise blue. The American Lung Association, along with public health officials, showed up in droves to support the banning of ecigs in public places. Pat McKone, a prominent figure in the ALA spoke about her concern of vape shops turning into lounges….
When the prime-time cameras caught Julia Louis-Dreyfus "vaping" an electronic cigarette at the 2014 Golden Globes ceremony, cries of disapproval arose from our nation's capital. Representative Henry Waxman (D., Calif.), then the ranking member of the Energy and Commerce Committee, and Representative Frank Pallone Jr. (D., N.J.) told the president of NBC that they were "dismayed" that the actress was "sending the wrong message to kids about these products."
---
Featuring Mark Pawsey MP, Louise Ross, Andy Morrison & Lorien Jollye

---
and what the data really tell us about e-cigarettes
A possible future end-game for cigarettes is explored in the context of the historical progress made to date by tobacco control. Despite good progress, there remains an urgent need to increase the use of proven tobacco control policies and practices for prevention and cessation. The problem is worse than previously thought and the 50th anniversary United States Surgeon General's report indicates the overwhelming majority of avoidable deaths are caused by combusting of tobacco, primarily cigarettes…
---
There's a Thunderclap planned for the 28th which needs your support

---
Planet Of The Vapes is a forum for vapers, about vaping, staffed by vaping volunteers and supported by vendors who sell vaping products – Article 20 of the Tobacco Products Directive (TPD) threatens all of this. The proposals to restrict the types of juice bottles we buy, the equipment we use and our vendors being prohibited from advertising stands to destroy everything. If there was a time to make your voice heard then it is now. …