Vaping Digest 17th August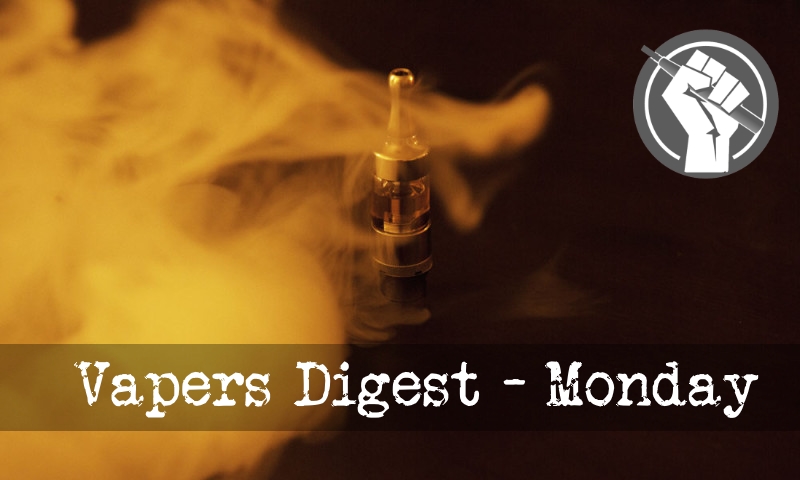 Monday's News at a glance:
NNA: The UK Government May Review its Position on Snus – Indian Harm Reduction Expert Appointed INNCO President – Anti-Vaping Forces Again Leverage COVID to Seek Prohibition – Montana Health Dept. Backs Down, Drops Flavor Ban – UKECRF Research Roundup – Researchers Push Heart Danger – Vaping Petition Gets Picked Up Five Days After Bill Passes – Legal Tasmanian vaping would add jobs – Who is really co-opting harm reduction? – Cig Sales Rebound as Vaping Gets Hammered – Congressman Wants the FDA To Ban E-Cigarettes As a COVID-19 Hazard – Nicotine Science and Policy Daily Digest
Its Position on Snus – Diane Caruana
While snus remains widely banned in the UK and across the EU, in response to a question about the product by a representative of the Department of Health, the UK government said that they may "..consider in due course reviewing the position on snus."

A recent study funded by the National Cancer Institute (NCI) has found that Camel Snus is relatively as effective as nicotine gum in helping smokers quit smoking. Titled, "Randomised clinical trial of snus versus medicinal nicotine among smokers interested in product switching," the study was conducted by Dr. Dorothy Hatsukami and colleagues at the University of Minnesota and the Oregon Research Institute.
Appointed INNCO President –
INNCO has been recognized with UN observer status and strives to promote tobacco harm reduction (THR) on a global level. The organization actively seeks to engage consumers in THR discussions, whilst working towards developing and strengthening its member organizations in the process.

Samrat Chowdery is a former journalist and a leader in THR advocacy in India. He is the founder of the Council for Harm Reduced Alternatives (CHRA) and also the founder-director of Association of Vapers India (AVI), the largest harm reduction advocacy group in India. In 2018 he was awarded the Advocate of the Year award at the Global Forum for Nicotine (GFN) in Poland.
---

---
To Seek Prohibition – Helen Redmond
California's tobacco research mob, obsessed with youth vaping and hell-bent on enacting total vaping bans, has a devious, three-step strategy. Hunt for a link between vaping and a disease, publish studies based on junk science to "prove" the association, then create a panic that ends in more restrictions or outright prohibition.

This is precisely what happened with 2019's misnamed "E-cigarette or Vaping Product-Use Associated Lung Injury" (EVALI) outbreak, as Filter reported. No link was ever found between vaping nicotine and lung injuries, but the panic unleashed by the Centers for Disease Control and the Bloomberg-funded groups Campaign for Tobacco-Free Kids and Parents Against Vaping and E-cigarettes convinced millions of the opposite.
Derek Yach
In his recent article, "Co-optation of harm reduction by Big Tobacco," Timothy Dewhirst opens with a correct and critical message: ‍"Harm reduction is a respected public health strategy for managing addictive behaviours that pose severe health risks." Yet, his further treatment of the topic aims to delegitimize the most vital harm reduction project of our generation—namely, the development and adoption of tobacco harm reduction products.

Dewhirst appears unsettled by the fact that multinational tobacco companies are joining the harm reduction revolution via investment in tools like e-cigarettes and heat-not-burn products.
---
---
In a rare win for vapers, the Montana state health department will withdraw a proposed rule that would have banned the sale of flavored vaping products (other than tobacco). The Montana Department of Public Health and Human Services (DPHHS) had attempted to bypass the state legislature to impose the rule, which would have carried the weight of law.

The agency's director Sheila Hogan issued a short statement Friday, claiming the state legislature needed "more education" on the topic in order to properly protect the state's children from "the epidemic of e-cigarette use." However, no amount of "education" from health officials is likely to convince elected legislators to cede their position as the state's only lawmakers.
Final Hearing Is August 18th – Jim McDonald
Update: August 14: The Assembly Appropriations Committee will hold a public hearing on the flavor ban bill next Tuesday, Aug. 18 at 10:00 a.m. Pacific Time.

This will probably be the last opportunity to stop SB 793, which has already passed the Senate, and is supported by Governor Gavin Newsom. If the bill passes the committee and goes to a vote of the full Assembly, it is likely to become law.

Please use the call to action linked below to let your Assembly member know that flavored vaping products are important to you, and that many vapers will return to smoking without them.

Two from Dave Cross, Planet of the Vapes
The UK E-Cigarette Research Forum (UKECRF) is an initiative developed by Cancer Research UK in partnership with Public Health England (PHE) and the UK Centre for Tobacco and Alcohol Studies (UKCTAS). Among other things, it brings together genuine experts to look at research related to vaping and tobacco harm reduction.

A Qualitative Exploration of Consumers' Perceived Impacts, Behavioural Reactions, and Future Reflections of the EU Tobacco Products Directive (2017) as Applied to Electronic Cigarettes – Ward et al.

The study was conducted by Emma Ward, Claudia Anholt, Sarah Gentry, and Caitlin Notley from the University of East Anglia, London South Bank's Lynne Dawkins, and Richard Holland at the Leicester Medical School.
The European Journal of Preventative Cardiology has published a new study attempting to link vaping to heart attacks. The team reference the theme of Glantz' words but have not included his study following its retraction. The only genuine finding they have
Is that "evidence suggests they are not harmless".

The study was conducted by Maryam Kavousi, Charlotta Pisinger, Jean-Claude Barthelemy, Delphine De Smedt, Konstantinos Koskinas, Pedro Marques-Vidal, Demosthenes Panagiotakos, Eva Bossano Prescott, Monica Tiberi, Vassilios Vassiliou and Maja-Lisa Løchen.
---

---
Five Days After Bill Passes
"Over 17,000 Kiwis signed a Parliamentary petition on vaping, which was then completely ignored until five days after the vaping bill was passed. It's so disappointing and shows what a sham the whole process has been from beginning to end," says Nancy Loucas, co-director of Aotearoa Vapers Community Advocacy (AVCA).

Last week, close to midnight. Parliament rushed to pass the Smokefree Environments and Regulated Products (Vaping) Amendment Bill before rising for the election campaign.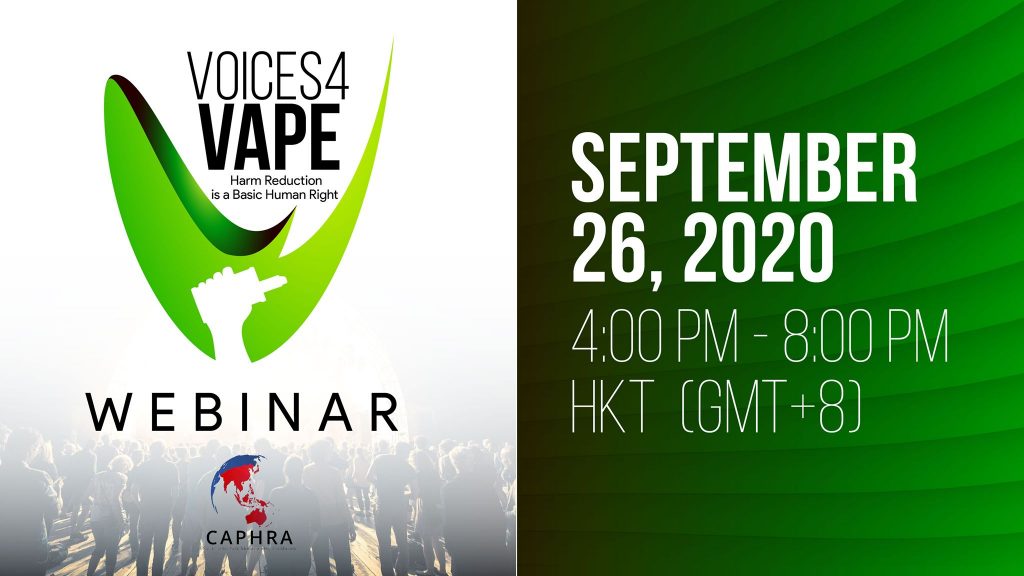 Sean Ford
Tasmanian smokers and the health system would save big dollars if vaping using nicotine was legalised, a retail group says.

The Australian Retail Vaping Industry Association (ARVIA) has also suggested Tasmania could gain new businesses and jobs if it was the first jurisdiction to make the move, with much of an estimated $438 million per year spent overseas by Australian vapers being spent in Tasmania.

ARVIA said member surveys showed at least 70 per cent of Australian vape businesses would consider establishing in Tasmania and creating new jobs if the state was "first mover".

This Congressman Wants the FDA To Ban E-Cigarettes As a COVID-19 Hazard
Rep. Raja Krishnamoorthi (D–Ill.), who chairs the House Oversight Subcommittee on Economic and Consumer Policy, wants the Food and Drug Administration (FDA) to ban e-cigarettes as a COVID-19 hazard. He cites a new study that supposedly shows "e-cigarette users are much likelier to be diagnosed with COVID-19 and to experience symptoms." But contrary to what you may have read, that is not what the study actually found.

In May, Shivani Mathur Gaiha and two other Stanford researchers conducted an online survey of 4,351 Americans between the ages of 13 and 24, asking about smoking, vaping, and COVID-19 testing, symptoms, and diagnoses.
Cig Sales Rebound as Vaping Gets Hammered | RegClips #26
E-cigarettes and respiratory disease: Not so fast
Don Kenkel, Alan Mathios, Hua Wang
The development of e-cigarettes has renewed interest in products that reduce the harm from tobacco use. This column argues that recent research appearing to demonstrate a link between e-cigarettes and respiratory disease does not tell the whole story. Adopting a more flexible empirical specification that takes into account whether people are never smokers, former smokers or current smokers, the authors find no evidence that current or former e-cigarette use is associated with respiratory disease among respondents who had never smoked combustible tobacco. Moreover, while dual users are more likely to develop respiratory disease than non-smokers, there do not appear to be significant differences between dual users and smokers.
---
A look back at how things have moved on or otherwise…
Fergus Mason, Vaping Post
The Food and Drug Administration continues to step up its attacks on harm reduction, issuing inflated warnings about e-liquid while also pushing a dubious link between vaping and seizures. Meanwhile another California city has joined San Francisco in effectively banning e-liquid, and a UK newspaper is trying to whip up "teen vape epidemic" hysteria on the east side of the Atlantic.

The Food and Drug Administration has opened another front in its war on vaping, after the agency announced new classifications for ingredients. Nineteen chemicals often found in e-liquid have been added to the list of "Harmful and potentially harmful constituents (HPHC).
To study looking at e-cigarette use and marijuana use in young people
Linda Bauld, Prof John Britton, Dr Sarah Jackson, Peter Hajek
"This review of existing studies finds that young people who try e-cigarettes may be more likely to try marijuana, and in some cases experimentation with e-cigarettes comes first. This doesn't prove that vaping is causing marijuana use but instead highlights something we have known for many years – that young people who are more prone to risky behaviours may try several different substances before they are legally permitted to do so. Although the paper didn't assess alcohol or other drug use, other research has found that young people who vape are also more likely to have tried alcohol, and that young people who use marijuana are also more likely to try other illegal drugs.
---
Visit Nicotine Science & Policy for more News from around the World

---