Vapers Digest 6th Feb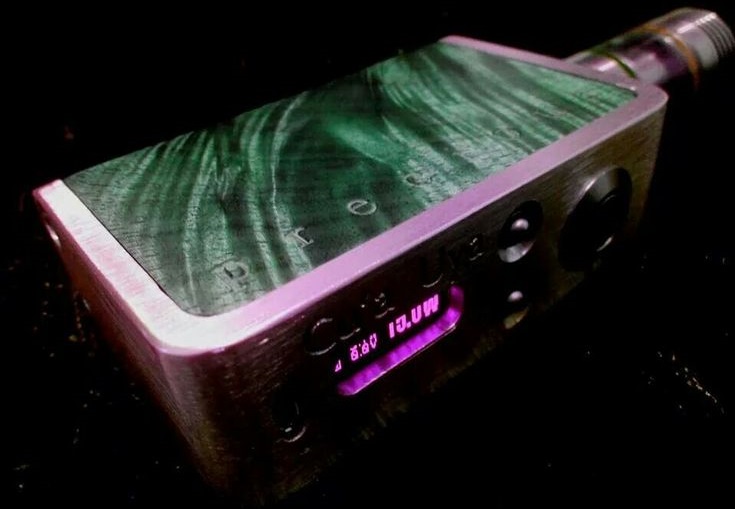 Monday's News at a glance:
British Vapers Leading Europe – Smoking must be in the mix on poverty question – E-Cigs and 'dripping': What Science isn't Saying – Dear President Trump: Stop the F.D.A. – The Need to Defy the Language of Tobacco Control – Now our real battle begins! – HIQA draft report highlights issues – Prosecution of Tobacco Company Executives – Vapers Look To Trump To Save Industry – Why fake news plagues the e-cigarette debate – Behind the Smoke-Screen of Vaping – Appropriate vaping legislation – Nicotine In the News – Nicotine Science and Policy Daily Digest – Monday, 6 February 2017
Dick Puddlecote
One of the 'Big Four' accounting firms, Ernst and Young (EY), has today released a report on e-cig use in seven 'core' countries between 2013 and 2016. The results are quite interesting, especially for UK vapers … take a bow boys and girls.

The British public are switching from traditional cigarettes to vaping devices (e-cigarettes) faster than anyone in Europe. In the last four years, the British have switched to vaping at the rate of one person every four minutes.

The EY report shows that 2.2 million British people now use e-cigarettes – this is up by 55% in just three years. In total, 4.2% of British adults vape. France has the next highest penetration at 3.1%.

In your face, cheese-eating surrender monkeys!
On poverty question – ASH Scotland
In this blog, Policy & Research Officer Mike Andrews reflects on the media coverage of recent poverty reports, and conversations around the office about them.

2017 has kicked off with a couple of very high profile reports and academic pieces which have demonstrated, pretty bluntly, the awful effects that poverty is having at both the start and end of people's lives. It has to be said, though, that sometimes you have to dig under the headlines to really see what writers are saying.
What Science isn't Saying – Paul Barnes
There's a new study doing the rounds at the moment. Well, I say "study" but it isn't really. It's yet another survey, with participants selected from eight southeastern Connecticut high schools from spring 2015. "This study is the first systematic evaluation of the use of dripping among teens," says the lead author Suchitra Krishnan-Sarin, professor of psychiatry at the Yale University School of Medicine.
Kevin Crowley, Vaping Links
Dear President Trump:… I urge you to immediately order the Food and Drug Administration to cease and desist any and all activity involving "regulation" of e-cigarettes by classifying them "tobacco".

The decision by the FDA to deem these non-tobacco products as "tobacco" is not about health. The decision, disguised as regulations, are made up for individual state's fiscal irresponsibility in order to recoup losses incurred with the Master Settlement Agreement.
---

---
Of Tobacco Control – Bolton Smokers Club
There are words which we all thought that we understood to meaning of, roughly. The word 'roughly' is important. For example, the word 'epidemic' meant 'widespread contagion of some disease'. That is, that a 'disease' spreads from person to person, or by some other means, and infects more and more people in an ever multiplying way. 1, 2, 4, 8, 16, 32, 64, 128, 256, 512, etc.
Application to legalise low strength nicotine for vaping in Australia rejected
Attila Danko, Nicotine Science and Policy
The New Nicotine Alliance, Australia, (NNA AU) last year submitted an application to Australia's medicines and poisons regulatory authority, the Therapeutic Goods Administration (TGA), to legalise vaping with nicotine as a consumer product. The application was to exempt from Schedule 7 nicotine at concentrations of 3.6 per cent or less for self-administration with an electronic nicotine delivery system for the purpose of tobacco harm reduction.
---
---
With Irish policies on vaping – IVVA
The consultation period for public submissions to the Health Information and Quality Authority (HIQA) draft Health Technology Assessment (HTA) on smoking cessation interventions closed today.

In drafting our submission, the IVVA highlighted a number of instances where the conclusions drawn in the draft assessment – that more smokers switching to vaping would represent a cost saving for the state – are impeded by the current policies on vaping and vaping products in Ireland.
For "Crimes Against Humanity" – The Rest of the Story
While the tobacco industry has done many despicable things and should be held civilly liable for damages caused by its products to users who became addicted prior to the time when the industry acknowledged that its products were deadly, prosecuting tobacco industry executives for "crimes against humanity" is going way too far.
A Couple of Blokes with Beards
Steve Birr, Daily Caller
Experts in the electronic cigarette industry are appealing to President Donald Trump to kill a Food and Drug Administration rule threatening to wipe out a majority of vape business across the U.S.

The FDA passed a rule finalized in May forcing e-cigarette vendors to submit a pre-market tobacco application for each of their products for approval, a costly process most vape vendors cannot afford.
---

---
Guy Bentley
Few areas of contentious debate suffer from as much fake or misleading news as e-cigarettes.

Journalists on the hunt for click-worthy headlines pounce on any study, review or op-ed allegedly showing some previously unknown harm from vaping.
Sylvia R. Karasu M.D
They come in "Cherry Crush," "Snappin' Apple," "Chocolate Treat," coffee, mint, crème caramel, black cherry marshmallow, buttered popcorn, cotton candy, Fruit Loops, and over 7,700 other "unique flavors." (England et al, American Journal of Preventive Medicine, 2015; Hildick-Smith et al, Journal of Adolescent Health, 2015; Zhu et al,Tobacco Control, 2014.) Sound like gourmet specialty candy or ice cream? Hardly. They are among the flavor varieties available for electronic cigarettes.
Presents huge opportunity to save lives and cut national health spend
Vapour Products Association of South Africa
In an attempt to build policy consensus on achieving a smoke free South Africa, a panel of experts gathered at Johannesburg's Hyatt Regency Hotel on Wednesday 25 January 2017. Four health professionals presented a variety of views on the efficacy of vaping – the increasingly popular smoking of e-cigarettes – as a healthier alternative to the smoking of traditional tobacco cigarettes.
Harry Shapiro – 6th Febuary
Writing for the Australian online news outlet News.Com Joe Hildebrand reported, "when I quit smoking last year, I got a message from Associate Professor Colin Mendelsohn from the School of Public Health at the University of NSW "Congratulations," he said. "You've just added almost 10 years to your life." He then added: "You're also now a criminal."
---
A look back at how things have moved on or otherwise…
Maximising harm by going beyond the minimum 
Clive Bates – The Counterfactual
It's hard to keep up with the public health madness in Europe.  Not content with creating the worst EU Directive ever made, laden with unintended consequences, many member states are now working hard on compounding their error by gold-plating the directive's wholly unjustified costs, burdens and limitations on e-cigarettes and smokeless tobacco with additional measures that go beyond the minimum.
Dick Puddlecote
The reference to "make them pay" is a demand by ASH that the government pass a law to impose a levy on tobacco companies to pay for tobacco control. That is, to steal money from legal profit-making businesses to pay for the likes of miserable, self-perpetuating, tax-draining, anti-social troughers like ASH. Ingenious, huh?
Simon Clark – Taking Liberties
This shouldn't come as a complete surprise but I was still a bit startled when I was told the news (in confidence) on Wednesday.

The BBC has this morning revealed that eleven councils in the south west are to stop funding the anti-smoking campaign group Smokefree South West which will close in June.
---
Visit Nicotine Science & Policy for more News from around the World

---