Vapers Digest 3rd Feb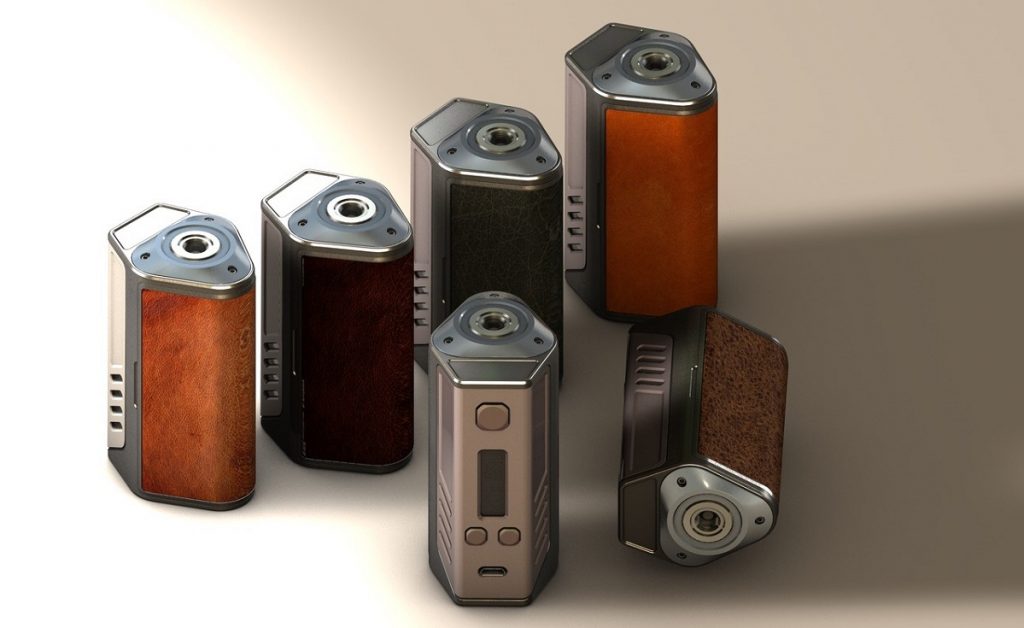 Friday's News at a glance:
Simple Simon Blatantly Lies To Australia – Vaping and tobacco harm reduction in Ireland – The Wild West Of Public Health – UEA study into smoking relapse needs e-cigarette users – Australia's backward step – The IBVTA fight the European Commission's vaping tax proposal – Yes, Apple just banned vaping – Belize to ban vaping? – Federal Tobacco Policy Is Endangering Health – Montana bill would zap e-cigarettes – Gov't lauded on decision to ban e-cigarettes in public spaces – Nicotine Science and Policy Daily Digest – Friday, 3 February 2017
Dick Puddlecote
As I touched on in the last article, the Australian Therapeutic Goods Administration (TGA) yesterday decided to continue with their ban on e-cigs containing nicotine. Part of their flawed reasoning cited evidence from the US which is hardly surprising.

You see, one of the prime Australian 'experts' in tobacco control Down Under is the vandal-turned-clown Simple Simon Chapman, whose prejudice against e-cigs runs so deep that he has scoured the globe for straws to clutch in his attempt to obstruct vaping.
Clive Bates, The Counterfactual
On 5th January, Ireland's Health Information and Quality Authority published a draft Health Technology Assessment on smoking cessation interventions with a press release. The assessment was positive about e-cigarettes….
Dick Puddlecote
Tobacco controllers do love sound bites. If you've ever read an article by any one of them you know that generally you can skip the first paragraph of anything they write because it will be sound bite after sound bite and you'll have read it before, many times.

When e-cigs started to threaten the cosy existence of some of the more extreme tobacco control grandees, one of their favourite sound bites – repeated regularly – was that vaping was unregulated (it wasn't) and that the vaping market is "like the Wild West!".
Needs e-cigarette users – New Nicotine Alliance
Researchers are calling for the help of people who have previously used e-cigarettes to give up smoking, in a bid to better understand their effectiveness and inform future 'stop smoking' initiatives.

The study, taking place at the University of East Anglia (UEA) Norwich Medical School and funded by Cancer Research UK, requires members of the public who have quit with the help of e-cigarettes and have either stayed stopped, or gone back to smoking.
---

---
Andrew Allison, Freedom to Vape
Australia could do with a large dose of liberalism – and I mean the proper variety, not the sort doled out by nanny statists who call themselves liberal when they are anything but. The opening line of the Australian national anthem is, "Australians all let us rejoice, for we are young and free." Well, not as free as you would think.
Totally Wicked
On the 17th of January, along with the Chairman of the IBVTA Vendors Committee, I was in Brussels to present our arguments against an EU-wide vape tax to members of the Fiscalis Project Group (Tobacco). This group is made up of the 20 Member States with an active interest in this subject. Also present were the European Commission and an Italian based economic consultancy that is producing some work for the Commission as to the viability of subjecting vape products to this additional taxation.
---
---
Oliver Kershaw
As reported widely last week, Apple has told a British vaping website, Planet of the Vapes, that no more apps or app updates relating to vape will be allowed on the App Store.

Apple is known for its opacity when it comes to its business decisions, so don't expect any explanation or justification for this. Around the same time, news broke that Apple has patented a "vaporizer"
---

---
In this small country of Central America, tobacco control was prehistoric a few years ago with neither a smoke-free policy nor a national Quitline available to the population, no warning labels on cigarette packs and a very low price due to low tax. A move is being made to turn the country smoke-free and Esner Vellos, Director of the NADCC, brings his brick to the building, following the guidelines of the WHO FCTC.
David Bahr
The anti-tobacco crusade—one of the left's favorite holy wars—has hit a wall. Though great strides have been made in reducing the rate of cigarette smoking, about 15 percent of U.S. adults continue to smoke and smoking-related illnesses cause nearly 500,000 deaths a year and $300 billion in medical costs annually. That's separate and apart from the $156 billion hit businesses take each year in lost productivity.
Freddy Monares, University of Montana
Some e-cigarette users in Montana say Senate Bill 147's inclusion of electronic cigarettes and vaping products in the list of prohibited tobacco items in the Clean Indoor Air Act is a step backward for them.

Belgrade vape shop-owner Deanna Marshall opposes the bill….
Barbados
The Healthy Caribbean Coalition (HCC) has congratulated the Government of Barbados, for its "timely decision", to ban e-cigarette use in public spaces.

In the HCC's latest news roundup for this month, the Coalition admits that "studies about e-cigarettes and smoking behaviour show conflicting results". Whilst e-cigarettes were shown to be mildly helpful in kicking the habit in one clinical trial, the HCC points out that in other studies, e-cigarette use did not increase quit rates, or was even associated with a higher risk of continuing to smoke.
---
A look back at how things have moved on or otherwise…
The Pub Curmudgeon
Last year, the Labour-run Welsh Government put forward plans to ban vaping in all indoor public places in the same way as smoking has been banned. This was widely criticised as being draconian and indeed possibly counter-productive, as many people switch to vaping as a means of stopping smoking. Perhaps surprisingly, the most vocal opponents have been the Welsh Liberal Democrats under Kirsty Williams. It makes a refreshing change to see the LibDems actually standing up for something liberal….
Dick Puddlecote
Regular readers will remember that the campaign in favour of plain packaging by tax spongers in the highly state-funded tobacco control industry Goliath was a truly astounding display of mendacity and corruption.

The level of cheating, chicanery, political manipulation and blatant, unapologetic, provable lies was quite simply off the scale, as I described in 2014.
Brad Rodu – Tobacco Truth
In an extraordinary leap of logic, a report in Tobacco Control (here) links ever use of e-cigarettes – even a single experimental puff – to subsequent ever use of cigarettes.  Researchers from the Universities of Hawaii and Connecticut, and from the Norris Cotton Cancer Center in New Hampshire base their findings on surveys of high school students on the Hawaiian island Oahu.
---
Visit Nicotine Science & Policy for more News from around the World

---