Vapers Digest 2nd Feb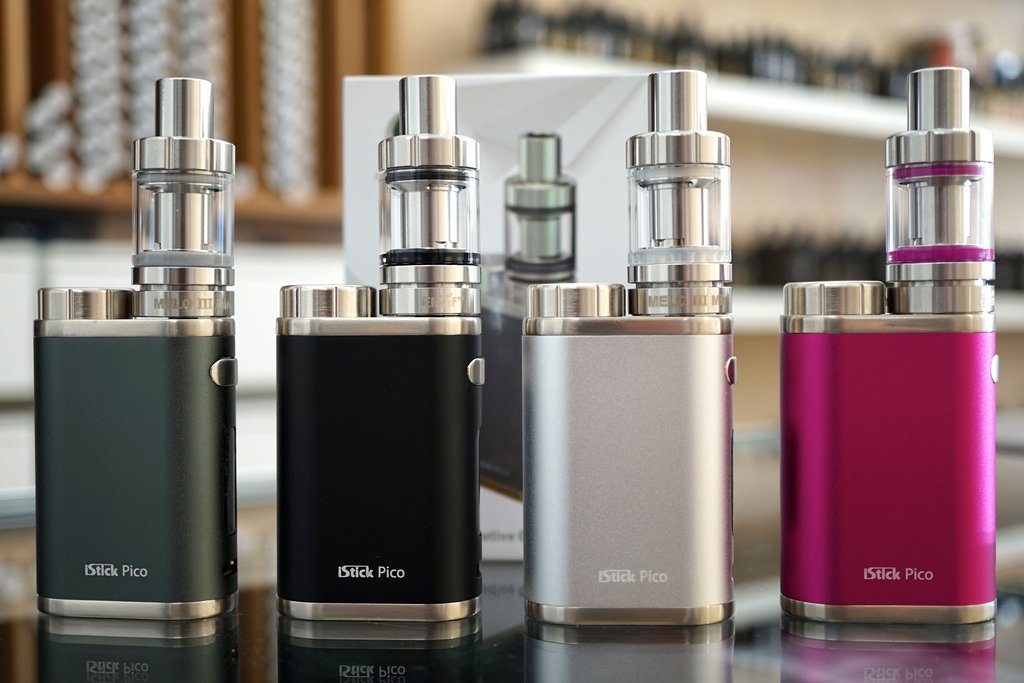 Thursday's News at a glance:
Australian ban on nicotine e-cigarettes to remain – Quitting smoking made me a criminal – Vape, Rape and Robbery – UK E-Cigarette Research Forum – How Public Health Uses Tobacco Tactics Against E-Cigarettes – NIH Director Claims E-Cigarettes Cause Respiratory Infections – Vape Research – Nicotine delivery – New high-tech tobacco product illegal – Cuomo Lights Fire Under E-Cig Users – Will Belize Ban E-Smoking? – Texas lawmaker wants to raise tobacco age – Nicotine Science and Policy Daily Digest – Thursday, 2 February 2017
Science Media Centre – New Zealand
The TGA decision is a devastating blow to Australia's 2.8 million smokers who have been denied access to a much safer alternative to smoking. The TGA has ignored the huge public health benefits of e-cigarettes in reducing smoking-related death and disease and has instead focused on potential but unproven risks.
WHEN I quit smoking last year, I got a message from Associate Professor Colin Mendelsohn from the School of Public Health at the University of NSW.
"Congratulations," he said. "You've just added almost 10 years to your life."
He then added: "You're also now a criminal."
Today the Australian Government will decide whether I will remain one, and whether 2.6 million other Australians will get the chance to potentially save their lives…
Mawsley, Planet of the Vapes
Vapers are used to seeing nonsensicle arguments being made against electronic cigarettes, but the Tennessee Department of Health and a motivational speaker plumb new depths in spouting utter tripe. Does vaping lead to rape and other acts of crime? Of course not, it's shameful that anybody is raising the possibility.
---

---
Electronic cigarette research briefing – CRUK
This research briefing is part of a series of monthly updates aiming to provide an overview of new studies on electronic cigarettes. The briefings are intended for researchers, policy makers, health professionals and others who may not have time to keep up to date with new findings and would like to access a summary that goes beyond the study abstract.
How Public Health Uses Tobacco Tactics Against E-Cigarettes
Guy Bentley, Forbes
Public mistrust of e-cigarettes is rising after years of misinformation and scaremongering from some of the nation's leading health bodies.

The Surgeon General, the Centers for Disease Control and Prevention as well as a host of researchers and activists have contributed to an environment where e-cigarettes are presumed guilty until proven innocent.

This is in spite of the fact that the overwhelming consensus is that e-cigarettes are significantly safer than combustible cigarettes.
---
---
NIH Director Claims E-Cigarettes Cause Respiratory Infections and Asthma
Michael Siegel – The Rest of the Story
In a commentary by the director of the National Institutes of Health (NIH), it is claimed that electronic cigarettes cause respiratory infections and asthma. According to the NIH director:

"E-cigarettes come with their own health risks, including lung inflammation, asthma, and respiratory infections."
Mawsley, Planet of the Vapes
A team, including Peter Hajek, from the Health and Lifestyle Research Unit at the Queen Mary University of London, has produced a paper documenting their examination of the efficiency of vaping devices to deliver nicotine. Despite anti-vape campaigners complaining about nicotine levels in eliquid, the research confirms that vape devices are far less efficient than traditional tobacco cigarettes.
---

---
Vaughan Elder, Otago Daily Times
A high-tech tobacco product launched in New Zealand by Philip Morris is illegal, the Ministry of Health says.
Iqos has a battery-powered holder that heats a specially designed tobacco stick rather than burning it like traditional cigarettes. It was launched in Auckland in December.
Brittani Moncrease
For some, electronic cigarettes regulations aren't a welcomed idea, but others are all for it.

"Personally, I feel like it's big tobacco putting their foot somewhere it doesn't belong," said Drew Vaughn, a Binghamton resident.

"We think it is a good thing," said Sharon Fischer, with the Broome County Health Department Tobacco Control Program.
---

---
The Ministry of Health through the national drug abuse council, we are working very hard to make sure that we will be able to implement legislation that would protect the lives of individuals not only those who consume tobacco but also those who did not consume and those are who are affected by 2nd hand smoking…
Taylor Millard, Watchdog
A San Antonio Democrat wants Texas to become the third state, along with California and Hawaii, to raise the legal age to buy tobacco to 21, with the idea of reducing teen smoking. But the proposal also targets e-cigarettes and vaping devices that have been effective in reducing tobacco use.
---
A look back at how things have moved on or otherwise…
From top health organizations keep smokers smoking
Kevin Crowley – Blasting News
Organizations like the American Lung, American Heart, and American Medical Associations don't want you to smoke, but they certainly don't want you to consider vaping products either. This is a defining moment in history for these organizations who for decades have been against smoking. Tactics, well constructed wording, and lies meant to persuade public opinion are designed to put "control" back intotobacco control. Revenue is the driving force of this deceitful position, concern for public health is taking a back seat to greed….
How would you like your surströmming Sir? – Argvargen
The Swedish government published its 174 page transposition of the Tobacco Products Directive today. I was expecting this mighty tome to contain a whole raft of gold-plating additions to the dismal Article 20 laws on ecigs. But there weren't any.

Does this mean that Swedish vapers will only be subjected to the daftness of the common-or-garden Article 20, with no added wibble?
Dick Puddlecote
When I was a small child in the early to mid-1970s we Puddlecotes used to spend alternate Sunday afternoons at my Nan and Grandad's council maisonette in south London.

After eating a slap up roast beef dinner complete with mushy cauliflower, butter beans, and a Yorkshire pudding cooked in a flan dish and weighing the equivalent of a small dog due to the fat that went into it (but boy was it gorgeous)…
---
Visit Nicotine Science & Policy for more News from around the World

---