Vapers Digest 3rd April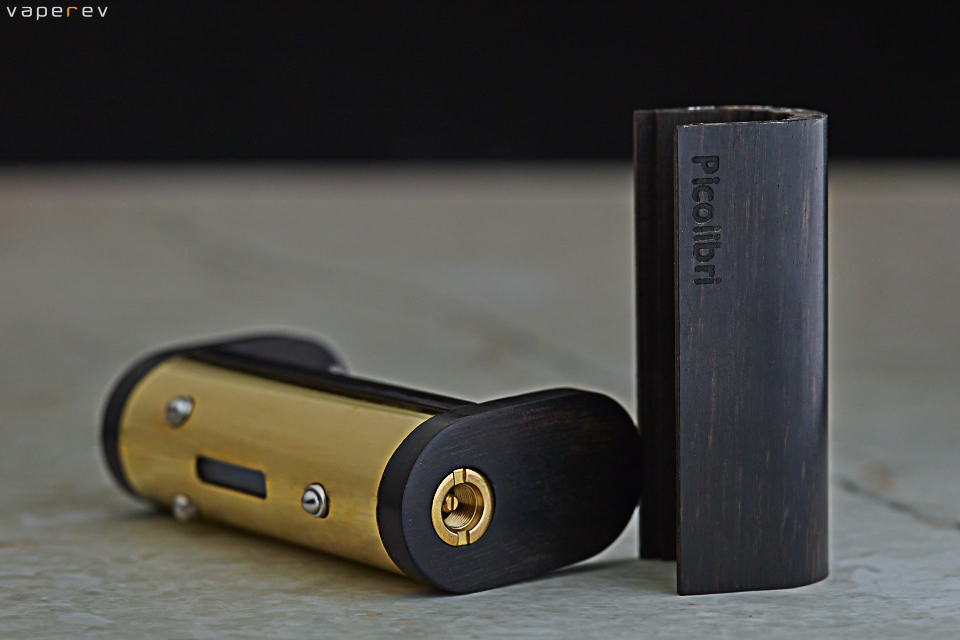 Monday's News at a glance:
Progress for vaping in new Zealand – New law in Scotland – IBVTA Launches Battery Awareness Campaign – Penn Medicine Expert – LA Times editorial – Appealing Alternative to Soldiers Who Smoke – Health Officials Look To Cut Number Of Smokers – Regulatory gauntlet for 6 Camel Snus styles – Smoking among bipolar sufferers – The best hope for smokers is in the cloud – Tobacco Harm Reduction Update – Nicotine Science and Policy Daily Digest – Monday, 3 April 2017
But USA and Australia stay stubborn – Fergus Mason
There was excellent news for vapers in New Zealand this week as the government announced a change in the law to legalise nicotine e-liquids. While the plans don't go as far as advocates have been calling for they're definitely a huge step forward – and in stark contrast to Australia's stubborn refusal to move towards harm reduction.
Bans e-cigarettes sales to under-18s – BBC News
The new rules make it illegal for children to buy tobacco and nicotine vapour products (NVPs).
However, campaign group Action on Smoking and Health (ASH) Scotland gave the new laws only a cautious welcome.
Chief executive Sheila Duffy said the priority should be to target retailers who sell traditional cigarettes to children.
---

---
IBVTA
Stories regarding "exploding e-cigarettes" are a routine feature in the media. However, it is never the e-cigarette that vents, it is the battery.

Despite the impression, often given by the media, such incidents are rare. In the period between April 2014 to March 2015 the fire and rescue services were called to 62 e-cigarette battery related fires. This compares with 1,878 fires caused as a result of tobacco products in the same period
---
---
Smoking May Be No More Hazardous than Vaping
Michael Siegel – The Rest of the Story
Well, if we can't say that e-cigarettes are safer than traditional cigarettes, then what the expert is saying is that we can't say that smoking is any more hazardous than vaping.

This is an absurd statement, completely in conflict with scientific evidence, and not even the tobacco companies would make such a claim.
Three guys with beards chewing the fat…
About dishonest public health (ok, not really)
Carl V. Phillips, Anti-THR Lies
I have already noted on this page the "welcome to my world" feeling of the press and others complaining about the Trump administration, and its deluge of disinformation and dumb policy proposals, fueled by both unforgivable ignorance and ideological extremism. When newspapers and pundits complain about this, I often find myself thinking, "gee, why don't you exercise these critical skills when you report on the issues I work on?"
---

---
Are an Appealing Alternative to Soldiers Who Smoke
The purpose of the study was to better understand how US Army Reserve and National Guard soldiers, and their partners use e-cigarettes, and their perceptions and experiences related to vaping. It was based on responses to the SAFETY (Soldiers And Families Excelling Through the Years) questionnaire, a longitudinal study meant to assess the behaviors and attitudes of soldiers and their families over years.
Nyajai Ellison
Cigarette smoking causes 1 in 5 deaths every year in the United States, and despite the warnings about the negative impact smoking has on a people's health, about 36.5 million American adults still light up.

Because tobacco use remains the leading preventable cause of death in the U.S.,120 health leaders are calling for the immediate implementation of a nationwide plan to reduce the number of smokers to 25 million by 2024.
Regulatory gauntlet for 6 Camel Snus styles
Richard Craver – Winston-Salem Journal
R.J. Reynolds Tobacco Co. has entered the Food and Drug Administration regulatory gauntlet to have six styles of its Camel Snus products reviewed as a potential modified-risk product.

Snus are teabag-like pouches or loose tobacco that users stick between their cheek and gum, but that don't require spitting. They are marketed in part for use in places where smoking is prohibited.
Sarah Wiedersehn – Australian Associated Press
The rate of smoking among Australians with bipolar disorder is unacceptably high and it's crucial they get help to quit, concerned psychiatrists say.
Research shows nearly two-thirds (61 per cent) of people with the mood disorder, where people suffer from severe low and high moods, smoke tobacco.
---

---
The Government has become almost notorious for its setting of long-time goals but the ambition to have a smoke-free New Zealand by 2025 predates predator-free and swimmable river targets. When the smoke-free goal was adopted in 2011, it was dubbed "aspirational" rather than realistic, which seems to be even more true now, with only eight years to go.
NHMRC- Australia
Electronic cigarettes are a topic of contention among public health and tobacco-control advocates, some of whom argue that they have the potential to minimise harm to smokers. Others argue that electronic cigarettes pose a threat to tobacco-control measures and that they should not be promoted as a 'lower risk' option for smokers, when their long-term safety is unknown.

There is currently insufficient evidence to support claims that electronic cigarettes are safe, and further research is needed to enable the long-term safety, quality and efficacy of electronic cigarettes to be assessed.
Bill Godshall – March 29th, 2017
New Zealand Legalizes Sales of Lifesaving Vapor Products, THR Surveillance, THR Research, THR Advocacy / Education, Weak THR Advocacy, THR Business, Conferences, FDA Commissioner, FDA Deeming Reg / Ban, FDA's Proposed Smokeless Tobacco Standard (that bans >95% of products), More FDA, US DHHS Malpractice, US DOD Lies About Risks of Smokeless Tobacco – Vaping – Nicotine and More, US DOJ, Taxation, Indiana E-liquid Monopoly Law, Flavoring Bans, Tobacco/Vapor Usage Bans, Smoking / Vaping Bans, Vaping Bans, Minimum Age Laws, Vapor Sales Ban to Minors, Cigarette Sales Prohibition (Mandating Very Low Nicotine Cigarettes), Vapor Sales Prohibition, Heat Not Burn Sales Prohibition?, Medical Malpractice Surveillance, More Junk Science – Propaganda – Lies.
---
A look back at how things have moved on or otherwise…
Dick Puddlecote
Yesterday, I'd just finished telling a member of my staff who smokes but is interested in switching to ecigs that there are only 4 ingredients in e-liquid, and that nobody has ever died from vaping, when I came across this article from Australia….
Mawsley – Planet of the Vapes
First a paper released by researchers at Yale University found that banning access to vape products for under-18s was linked to a rise in smoking in that age group. Now a second study from a team at Cornell find a similar connection…
Simon Clark – Taking Liberties
The anti-smoking group Tobacco Free Futures yesterday re-launched itself as Healthier Futures.

As I revealed on Tuesday, Healthier Futures is expanding its remit to address not only smoking but other public health issues such as alcohol misuse and obesity.

The question is, why…?
---
Visit Nicotine Science & Policy for more News from around the World

---