Vapers Digest 31st March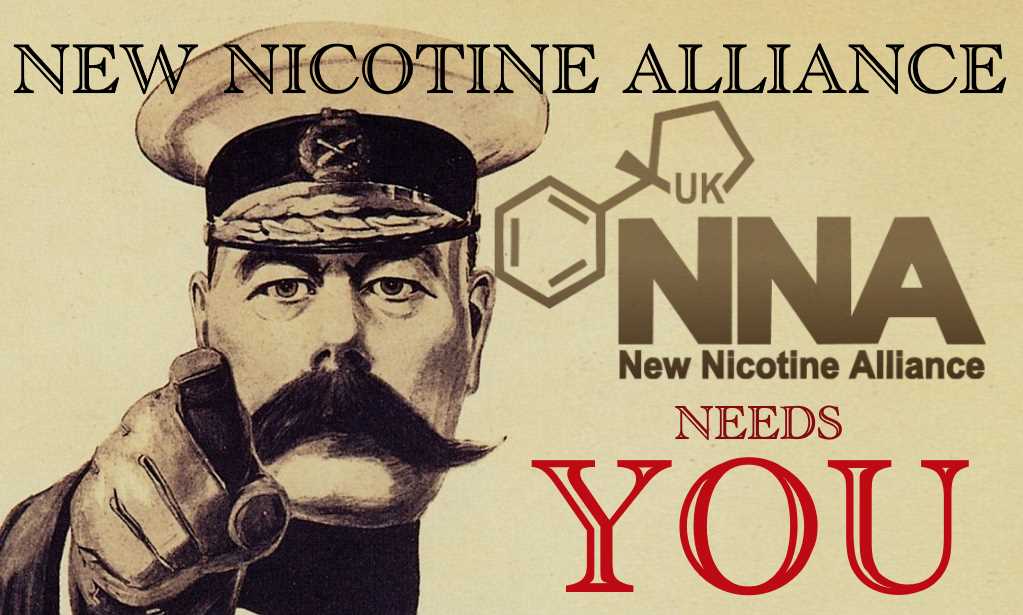 Friday's News at a glance:
See you at Vape Jam – A Risk Assessment Matrix for Public Health Principles:  – Difficult truths about a post-truth world – Vaping Opponents Have Lost Scientific Rigor – Epping Forest Council moves backwards  – FDA Regulations Ready to Steamroll Small Vape Shops – Tobacco Kills More LGBT People Than HIV – Nicotine Science and Policy Daily Digest – Friday, 31 March 2017
New Nicotine Alliance
NNA will be at Vape Jam next weekend and we would love to see you there. You can find us at stand G58, along with INNCO and ViP. Dave Dorn (NNA) and Judy Gibson (INNCO) will be giving presentations on the main stage, so look out for those too.

The Vape Jam organisers, Amir Saeed and Maria Borissova, are, for the second year running, donating all the proceeds of the raffle to NNA. We will be selling the raffle tickets from our stand. We hope this will help to spread the word to a much wider audience, as well as raise much needed funds for the NNA. We are very thankful to Amir and Maria for their generosity.
New Nicotine Alliance
NNA has come a very long way in two short years and we have thoroughly earned our reputation as a "go to" organisation on tobacco harm reduction. Now we need your help to achieve even more. We have never asked for money before but we need to now.  

We take every opportunity to represent the interests of those who seek safer methods of nicotine use. This includes working with the media, making submissions to governments here and abroad, responding to consultations, challenging rules that make life harder for consumers, speaking at events and working with scientists and regulators. All this costs money and we depend entirely on voluntary contributions.  We would like to thank everyone who has given to us in the past, your support has enabled us to achieve remarkable things.  
---

---
A Risk Assessment Matrix for Public Health Principles: 
Daniela Saitta, Azim Chowdhury, Giancarlo Antonio Ferro, Federico Giuseppe Nalis, Riccardo Polosa
Besides nicotine replacement therapies, a realistic alternative for smoking cessation or for smoking substitution may come from electronic cigarettes (ECs), whose popularity has been steadily growing. As for any emerging behaviour associated with exposure to inhalational agents, there is legitimate cause for concern and many health organizations and policy makers have pushed for restrictive policy measures ranging from complete bans to tight regulations of these products. Nonetheless, it is important to reframe these concerns in context of the well-known harm caused by cigarette smoking.
Richard Horton – The Lancet
In 2012, I took a train to Brussels to attend a meeting on harm reduction. The invitation came from Anne Glover, Chief Scientific Adviser to José Manuel Barroso (then President of the European Commission). The organiser of the meeting was a communications agency called SciCom. The gathering included people I knew and respected (such as Michel Kazatchkine), as well as some of the scientific glitterati of European policy making
---
---
Michael Siegel – The Rest of the Story
Claiming that vaping causes heart attacks is a hugely important conclusion. And it is particularly important if vaping is as strong a risk factor for heart attacks as diabetes. If true, then the cardiovascular risks associated with vaping are not much lower than those associated with smoking, and the health benefits of switching from smoking to vaping are grossly overstated.
With new vaping rules – Andrew Allison
When we published our groundbreaking report on the vaping policies of UK councils last year, the immediate reaction was positive. Councils are talking to one another and are trying to improve their policies and make them more vape friendly. Public Health England assured me (although time will tell if it comes good on its promise) that it will contact all councils informing them of the latest research into e-cigarettes and urging them to be more vape friendly. I thought it was so far, so good. Epping Forest District Council, though, has put a spanner into the works.

According to a report in the East London & West Essex Guardian:
---

---
Ready to Steamroll Small Vape Shops – Brett Healy
A recent survey of Wisconsin vape shop owners conducted by the Electronic Vaping Coalition of America (EVCA) reveals the frustrations of respondents, who fear the steep costs the new rules will impose on their industry. Survey respondents estimated the FDA's impending "deeming" regulations will cost them anywhere from a few thousand dollars to $3 million or more, mostly depending on how many products they offer.
Q I was surprised last week when my GP suggested I switch from smoking cigarettes to e-cigarettes. I expected him to tell me to quit. Should he be recommending vaping?

I'm pleased your GP had this discussion with you. E-cigarettes were a tricky issue for doctors….
Why Is Our Community Not More Alarmed?
Gregory T. Angelo & Damon L. Jacobs
We are political polar opposites when it comes to issues like tax policy and national security. Despite our stark ideological differences, there is one topic over which we'll happily overlook partisanship: harm reduction strategies in the LGBT community. And there's no time like the present—LGBT Health Awareness Week—to put party affiliation aside to encourage that conversation.
---

---
Via Donna Darvill
I am devastated by last week's Therapeutic Goods Administration decision to continue the ban on e-cigarettes. Everyone here would know that two-thirds of Australians who smoke are helped to an early grave not just by carcinogens, not just by toxins, but also increasingly by a nation that will not contemplate alternatives where the rest of the world does. New Zealand put us to shame this week by legalising e-cigarettes. The UK has openly trialled them and even developed locations for vaping around hospitals. In the USA they are freely available, as they are across the EU.
---
A look back at how things have moved on or otherwise…
Mawsley – Planet of the Vapes
The Tax Foundation (TF) was founded in 1937 and stands as America's oldest think-tank, striving with the mission to educate taxpayers about sound policy and the size of the tax burden. As Europe struggles with the notion of sin taxes on vaping products, the comprehensive study provides ample information for the debate ahead….
Head Rambles
Yes, it's official – Ireland ranks at the top of the Nanny States League in the EU, behind only Finland, Sweden and the UK.

The Nanny State Index lists the 28 countries, giving their scores under e-cigs, tobacco, alcohol and food  and with scores according to laws, bans, sin taxes, restrictions and downright trampling or people's rights to enjoy perfectly legal lifestyles.
Could "pose significant harm" – Gaelle Walker
A proposed ban on advertising electronic cigarettes (e-cigs) in Scotland could "pose significant harm" to Scottish citizens by preventing tens of thousands of tobacco smokers from quitting, the Electronic Cigarette Industry Trade Association (ECITA) has warned.

In its Health Tobacco, Nicotine and Care Scotland Bill, the Scottish government calls for "a stronger legislative footing" that is similar to the restrictions on tobacco advertising and promotion. This would include restrictions on all domestic published advertising such as adverts on billboards, bus stops, vehicles, posters, leaflets, banners and sponsorship.
---
Visit Nicotine Science & Policy for more News from around the World

---