Vapers Digest 30th March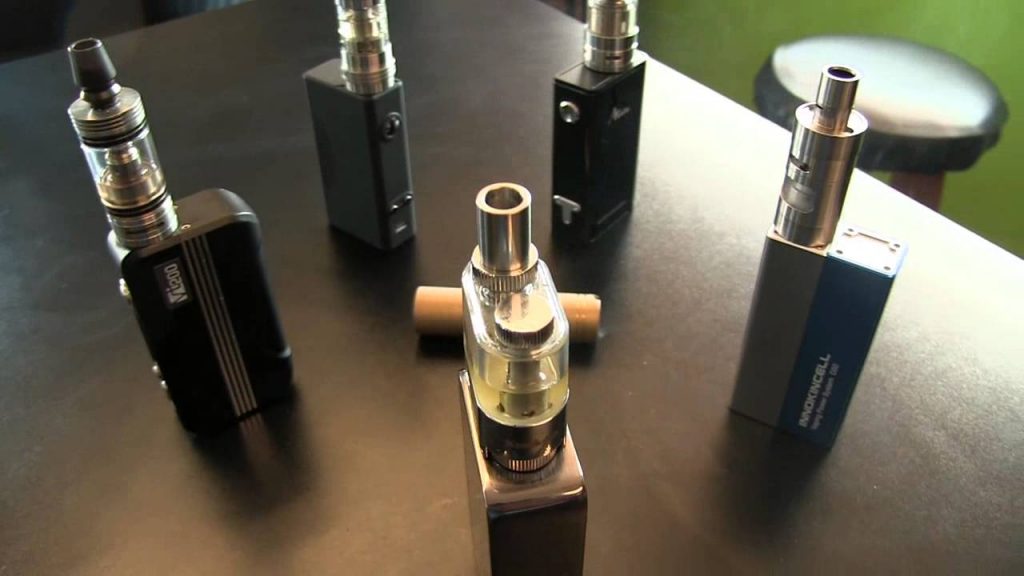 Thursday's News at a glance:
NNA needs your help – Taps Drip, Clocks Tick, Tobacco Controllers Lie – More Teen Vape Studies – File Under Obvious – Aldehyde Detection in Electronic Cigarette Aerosols – How does nicotine delivery compare? – Philip Morris create a 'better cigarette' – Hooking Kids – Bill Would Raise Taxes On Tobacco, E-Cigs – NY's anti-science e-cig crackdown – People Are Dangerously Misinformed – Senator calls on health minister to 'do what is right' – Hermit Kingdom – Nicotine Science and Policy Daily Digest – Thursday, 30 March 2017
New Nicotine Alliance
NNA has come a very long way in two short years and we have thoroughly earned our reputation as a "go to" organisation on tobacco harm reduction. Now we need your help to achieve even more. We have never asked for money before but we need to now.  

We take every opportunity to represent the interests of those who seek safer methods of nicotine use. This includes working with the media, making submissions to governments here and abroad, responding to consultations, challenging rules that make life harder for consumers, speaking at events and working with scientists and regulators. All this costs money and we depend entirely on voluntary contributions.  We would like to thank everyone who has given to us in the past, your support has enabled us to achieve remarkable things.  
---

---
Tobacco Controllers Lie – Dick Puddlecote
Back when the tax parasites in tobacco control set their sights on plain packaging for tobacco, they were very clear about why the policy was required.

If you live in the south west, you may remember this advertising hoarding at the time, paid for by government to lobby government in early 2012.
Mawsley, Planet of the Vapes
Data produced by the National Institutes of Health and the Food and Drug Administration has been analysed by a body kindly disposed to vaping, and it produces results that mirror those previously obtained. Meanwhile, in Hawaii, the frothing at the mouth taking place threatens to eclipse all sight of a news program from television, as they hit peak vape fear-mongering.
Dave Cross, Stealth Vape
Do you remember going to see the careers guidance officer? At least that is what they were called when I was at school, I believe following continual cutbacks that the Department for Education has issued all institutions with a dartboard labelled up with all the options. Spotty hormonal teenagers now shuffle down a dank corridor, pick up a blunt set of arrows and have three opportunities to land one of the two placements in their town.
---
---
From different types of e-cigarettes compare to conventional cigarettes?
Smokers' Clinic – UKCTAS
Replacing smoking with vaping is highly desirable because it is much less risky. The potential of e-cigarettes to replace conventional cigarettes depends to a large extent on how good they are in delivering nicotine in the way smokers want. We wanted to find out how well different types of e-cigarette delivered nicotine compared to regular cigarettes.
Acetaldehyde, acrolein, and formaldehyde are the principal toxic aldehydes present in cigarette smoke and contribute to the risk of cardiovascular disease and noncancerous pulmonary disease. The rapid growth of the use of electronic cigarettes (e-cigarettes) has raised concerns over emissions of these harmful aldehydes. This work determines emissions of these aldehydes in both free and bound (aldehyde–hemiacetal) forms and other carbonyls from the use of e-cigarettes
Mawsley, Planet of the Vapes
The Campaign for Tobacco-Free Kids, American Academy of Paediatrics, American Cancer Society Cancer Action Network, American Heart Association and American Lung Association have joined forces again (like a legion of lamentable DC super villains) to fight against the benefits of harm reduction. Baseless claims, running contrary to the research coming from Britain and many other parts of the world, fuel their demands on US legislators to crack down on vaping.
---

---
Actually helped Philip Morris create a 'better cigarette'
New Zealand just gave electronic cigarettes the all-clear. It will monitor the science closely, but has agreed that e-cigarettes will help it achieve its "SmokeFree" national goal by 2025, and the sale of nicotine e-cigarettes and e-liquid will be made legal with appropriate controls.

Just days ago, a member of Philip Morris's PR team told me it was hoping that decision would be made "within days".
Corin Cates-Carney
A proposal to increase tobacco taxes, which would also impose Montana's first ever tax on vapor and e-cigarettes got its first debate in the Senate Monday morning. The bill introduced by Helena Democrat Mary Caferro calls for a $1.50 tax increase on a pack of cigarettes, and at least that much on standard cans of chew. It also proposes 24 percent tax increase on the wholesale price of all tobacco products, including cigarettes and snuff.
Brian Fojtik
Gov. Cuomo's Department of Health last week released survey data that he's using to bolster his case for a $12 tax on 30 ml bottles of vaping liquids and a ban on vaping indoors. Yet the survey data — and much other evidence — undercut his case.

That hasn't stopped legislators from piling on with efforts to ban coupons for vapor products, prohibit sales in pharmacies, ban flavored e-liquid and even ban the sale of liquid used in vapor products altogether.
About the Risks of Vaping – Lee Johnson
A study published in the March issue of the American Journal of Preventative Medicine shines the light on a genuine tragedy for public health. It shows how the communication of the scientific evidence on an important issue has been continuously distorted, and how those distortions can translate into real world harm.
---

---
To 'do what is right' – FactAsia
Maverick federal senator Cory Bernardi has called on the Department of Health to acknowledge the arguments of harm reduction experts and bow to the need to legalise new nicotine products to save Australian consumers' lives.

He called the department's views "an extreme and out-of-touch position".
Australian Associated Press
Australia is at risk of becoming a "hermit kingdom" having been beaten by New Zealand when it comes to legalising nicotine e-cigarettes, Liberal Democrat David Leyonhjelm warns.
New Zealand on Wednesday announced it would legalise nicotine e-cigarettes, days after Australia's medicines regulator rejected an application to do the same.
---
A look back at how things have moved on or otherwise…
Fergus Mason
So a couple of days ago an article appeared. Some vaping advocates thought it was a great piece of work. A somewhat larger number were less impressed. I'm with the second group. It may have been meant well, but the author could have spent his time more profitably doing something else. Practically anything else, in fact…
Dick Puddlecote
There was an awful article posted at the weekend about vaping entitled "6 Misleading Pro-Vaping Arguments We Should Stop Using". It should more properly have been headlined "Let's discuss angels dancing on the head of a pin"for the usefulness to the cause it presented. That is, on balance negative….
Using e-cigarettes could be banned in communal areas of Epping Forest council housing under new plans. People will also be forbidden from charging the devices from council-owned computers, as part of an Epping Forest District Council crackdown on 'vaping'.

The proposals come as part of a new Smoking and Vaping Policy, which will be debated next week.
---
Visit Nicotine Science & Policy for more News from around the World

---