Vapers Digest 24th May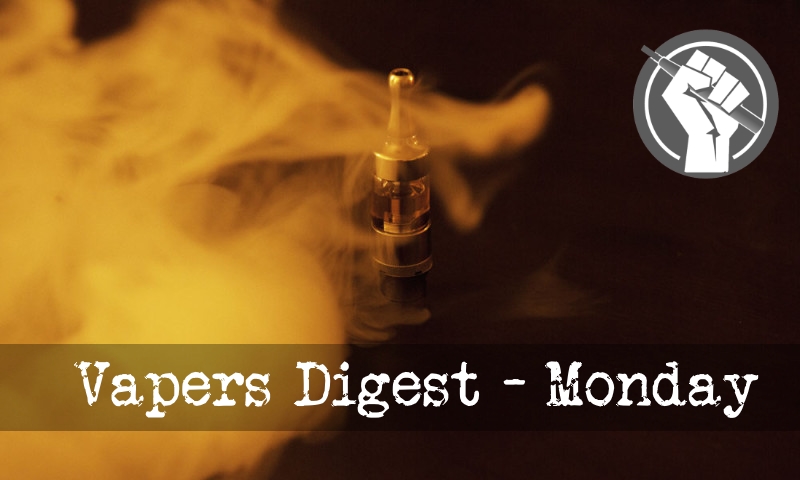 Monday's News at a glance:
Levelling up and capitalising on Brexit – Anti Vaping WHO – The Great Vape Debate – No increased cardiovascular risk for snusers – New RCP Report: Smoking and health 2021 – Toilet Tantrum in Australia – Britain must stand up to the WHO – Rejigging tobacco strategy is essential – Covid-19 and smoking: – Asian Consumers to Celebrate 'Safer Choice' – Switching to safer alternatives is also quitting – 2021 New Zealand budget on health reforms – Nicotine Science and Policy Daily Digest
Proposals for meeting the Smoke-free 2030 ambition by popular consent
New Nicotine Alliance
We are writing to follow up our letter of 29 October 2020, setting out why and how Brexit could help achieve the government's Smoke-free 2030 goal and contribute to levelling up.1 Thank you for the reply of 6 November 2020, which we appreciate.2 We understand a new Tobacco Control Plan will be announced later this year.3 We believe this will of necessity go beyond the scope of the recent consultation on the implementation of tobacco regulations and raises questions of strategy that we would like to address. This letter and attached submission are to provide a more comprehensive set of proposals and should be read in conjunction with the evidence set out in our October letter.
E-cigarettes Don't Help Smokers Quit! WTAF!!! – Neil Humber
The anti vaping WHO is at it again and now claim e-cigarettes don't help smokers quit, and should literally be chucked into the rubbish bin…

Even for this un-elected bunch of shysters the World Health Organization's latest stop smoking campaign is really scraping the barrel of anti vaping poisonous propaganda.

I've touched on the WHO's awfully managed Commit to Quit campaign a few times, but they've really upped the stakes as we get closer to the none event that is World No Tobacco Day.
---

---
Marc Gunther
Welcome to The Great Vape Debate. This publication on Medium will be a home for my writing about tobacco control issues, particularly those affecting electronic cigarettes. I've never smoked cigarettes or vaped with a Juul or a Puff Bar. During my years as a reporter covering business, I never wrote about the tobacco industry. So I'm mildly surprised to be engaged by the questions surrounding smoking and e-cigarettes. But engaged I am.

I came upon the debate about vaping while reporting on philanthropy, which I've been doing since 2015, regularly for The Chronicle of Philanthropy and occasionally for others, including The New York Times, Washington Post and Vox.
---
---
For snusers – Snusforumet
Using snus does not increase the risk of heart failure or other cardiovascular disease mortality, a new study has found, confirming the findings of previous studies on the topic.

The latest study to examine whether snus may be a risk factor for cardiovascular disease was published in May 2021 in the British medical journal BMC Medicine.

The authors focused on a number of cardiovascular diseases (CVD) typically associated with smoking, including myocardial infarction, heart failure, atrial fibrillation, aortic valve stenosis (AVS), abdominal aortic aneurysm (AAA), and stroke.

Two from Dave Cross, Planet of the Vapes
The Royal College of Physicians (RCP) has released a new report covering vaping's role in tobacco harm reduction. "Smoking and health 2021- A coming of age for tobacco control?" (1) makes a number of key recommendations and urges them to be acted on fully and with urgency – a pointed reference to the piecemeal action that resulted from its last report.

Andrew Goddard, the President of the RCP said: "Almost 60 years after the RCP's first report on tobacco, Smoking and health, published in 1962, this new report from the RCP's Tobacco Advisory Group reviews the UK's progress in reducing smoking prevalence, and sets out comprehensive recommendations for England's forthcoming National Tobacco Control Plan.
There is something strange about the disproportionate way prohibitionists tackle the issue of teens vaping; they seem to have a curious fixation on banning trips to the toilet. It started off in America where ignorant school leaders locked off toilets – then removed cubicle doors. Now the madness has spread to loons in Australia.

"Sandburg Student Caught Vaping in Locker Room," ran the headline of a local paper in the United States in 2015. For some reason, a single student having a vape was considered shattering news in the editorial department. It can only be presumed that the previous week was devoted to coverage of an area man who had suddenly remembered what he went into the kitchen for.
---

---
Anti-science attack on vaping – Mark Oates
The World Health Organisation has once again defied scientific advice by baldly stating that 'E-cigarettes are not proven cessation aids'. The WHO's stance flies in the face of all the available evidence. In fact, a gold standard Cochrane Review published last year showed that e-cigarettes can be very effective in helping people to quit smoking.

Unfortunately, it's no great surprise to see the WHO taking an anti-science approach to this issue. Its conduct during the pandemic has led many observers to question not just its decision-making processes, but its very viability as an organisation.
To Europe's fight against cancer – Consumer and Society
Recently-released data from the European Cancer Organisation makes for concerning reading: as the Covid-19 pandemic rocked health systems across the European bloc, 100 million cancer screenings went unperformed, leading experts to believe that up to a million cases of cancer have gone undiagnosed in Europe.

While cancer screenings should pick up again now that the coronavirus vaccine rollout is gathering speed and Covid case rates are dropping everywhere from Rome to Riga, the setback in cancer care only underlines how swiftly the EU must act to prevent a "cancer epidemic" in the wake of the Covid-19 pandemic.

Could the pandemic become an opportunity to improve THR policies in India?
While India is struggling to cope with a pandemic that has already claimed thousands of lives , it is time to rethink the approach to social healthcare by New Dehli.

Catania Conversation discusses the topic with Vivan Sharan, economist and expert on public policy and markets. He is the author of "Wonked!: India in Search of an Economic Ideology."

A recent study confirmed that smokers are more likely to develop severe symptoms or die from COVID-19. How is this affecting the response by the Indian government to the pandemic?
'Safer Choice' on World Vape Day
Consumer advocacy groups in the Asia-Pacific region under the Coalition of Asia Pacific Tobacco Harm Reduction Advocates (CAPHRA) are joining the celebration of World Vape Day on May 30, with a call on the World Health Organization (WHO) and governments around the world to provide smokers with a better choice and spare them from almost 50-percent mortality rate linked to smoking.

"The World Vape Day is a celebration of personal stories of smokers who have found a humane way out of smoking, thanks to the advent of innovative smoke-free products such as e-cigarettes, heated tobacco products and Swedish snus," said Nancy Loucas, Executive Coordinator of the CAPHRA.
---
Tobacco Control Veteran Issues Call to End War Over Vaping | RegWatch
---
Fight to Save Flavours in Canada | RegWatch
---
Is also quitting – Chimwemwe Ngoma
When I learnt about the theme of this year's World No Tobacco Day, 'commit to quit', my thoughts quickly shifted to those patients suffering from smoking-related illnesses, hospitalized at Kamuzu Central Hospital. One time, I had the privilege of visiting the medical ward at the public hospital and the nurse on duty that day bemoaned that some patients periodically sneak out of the hospital just to get a smoke.

What could the action of such patients tell indirectly? YES, your guess is as good as mine, it could mean that they would rather die than quit.
On health reforms positive for smokefree campaign
"The Budget's establishment funding to enable significant health reforms is positive news for those wanting a more centralised, concerted national health effort to achieve the likes of Smokefree Aotearoa," says a leading tobacco harm reduction advocate.

Her comments follow Finance Minister Grant Robertson today announcing that Budget 2021 includes funding to begin the transition from 20 District Health Boards (DHBs) to one Health New Zealand organisation. The reforms will also establish a new Māori Health Authority.

"All our DHBs run successful 'vape to quit' smoking cessation programmes but the commitment and resourcing varies quite a bit. As a result, after 10 years of New Zealand wanting to be smokefree by 2025, we're sadly not going to get there.
---
A look back at how things have moved on or otherwise…
Ready for Human Trials – Diane Caruana
Last month it was announced that KBP, an American subsidiary of the British American Tobacco (BAT), was carrying out clinical trials on a potential vaccine for the Coronavirus. Last Friday, the tobacco company said that the vaccine is now ready to undergo human trials.

Kentucky BioProcessing (KBP), an American subsidiary of the British tobacco company BAT, has been working on a potential vaccine against COVID-19. Last month, BAT said that it was "hopeful that, with the right partners and support from government agencies, between 1 and 3 million doses of the vaccine could be manufactured per week, beginning in June."
Vaping, Tobacco Harm Reduction and the Coronavirus Pandemic
Guy Bentley – Reason
Discussion on what is known about the coronavirus and vaping at this time, the impact misinformation is having on tobacco harm reduction, and regulating alternative nicotine products in the age of COVID-19.

Numerous sources have suggested vaping could be a risk factor for either contracting or increasing the severity of COVID-19. Some politicians have gone so far as to demand the Food and Drug Administration (FDA) temporarily ban e-cigarettes until the coronavirus pandemic subsides. And the World Health Organization (WHO) claims the tobacco industry is creating doubt about the risks of nicotine and tobacco product use and COVID-19.
---
Visit Nicotine Science & Policy for more News from around the World

---