Vapers Digest 24th March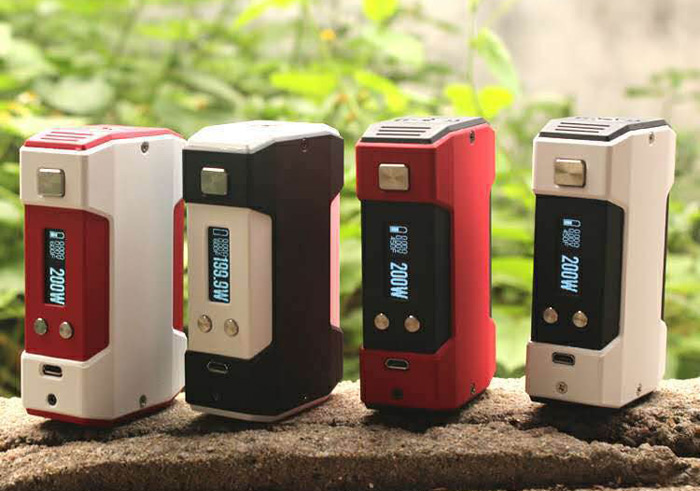 Friday's News at a glance:
NNA snus ban challenge – Update – Tobacco Control fail – Nicotine Addiction – Editors of Tobacco Control attack blogs – A New Leaf: Vaping, E-Cigs & The Future of Tobacco at SXSW 2017 – Etiquette – Vaporizing American Jobs – New York States Budget – Flagstaff, Williams adopt county regs on e-cigarettes
New Nicotine Alliance
In January the High Court in London ruled that Swedish Match and NNA (as intervenor) could take their challenge against the UK and EU ban on snus to the European Court of Justice, in Luxembourg.

The documents have now been approved by the High Court and sent to the European Court of Justice. You can view them here.
Christopher Snowdon, Velvet Glove Iron Fist
The 2016 Tobacco Control Scale (TCS) was published yesterday. The TCS pats governments on the back for capitulating to the whims of the anti-smoking lobby, regardless of whether the policies actually work.

Charting each country's score against smoking rates show that obedience to 'public health' diktats is no guarantee of lower smoking rates, even if forcing people to stop smoking were ethically justifiable – which it isn't.
---

---
An Open 30-Day Public Health Challenge
Kevin Crowley, Vaping Links
For decades, Public Health, Tobacco Control, and Government experts have agreed in unison, that nicotine is the addictive chemical in cigarettes with comparisons and statements that nicotine is as or more addictive than heroin.

This "Public Health Challenge" is to show scientific proof that the assertions of addiction are true.
E-Cigs & The Future of Tobacco at SXSW 2017
TechFreedom
40 million Americans — and over a billion people worldwide — still smoke. Can disruptive technologies curb the public health risks associated with smoking? Are vaping, heat sticks and other nicotine-delivery systems really safer than tobacco? When it comes to tobacco harm reduction (THR), what are the trade-offs? How should THR technologies be regulated? Do they raise other policy concerns, such as privacy? And what lessons should we draw for public policy writ large?
Protecting science from cranks, or activism from science?
Roberto A Sussman – Anti-THR Lies
In a recent statement of editorial policy the editors of the journal Tobacco Control declared that the journal's "Rapid Response" section will be henceforth the only legitimate space to express a scientific critique of articles published by the journal. In particular, the editors singled out (unnamed) internet bloggers as illegitimate critics.
---
Always a Pleasure…
Hearing that the lovely lovely people at the New Nicotine Alliance needed some nice new attire to wear while doing their hard work at events, we sent Mr B around the ocdz.co.uk admin team with the hat to help make it happen. It did! A Huge Thank You to all involved.
---
Stealth Vape
Do you put your hand up when you cough or sneeze? Do you lay and work from outside to in with your cutlery? How about kissing when greeting, do you go for the informal double from cheek to cheek or hide in the toilet till they've all gone home? Us Brits seem to be preoccupied with etiquette, well a sizeable number of us anyway. Heck, somebody gives Debrett's money to tell people how they should dress and stand at parties.
---

---
Peter Roff
In 1990, Steven Turner joined the United States Army. He served for three years, became a Ranger, and then retired to go to college and get started on the rest of his life. In 1997, he was commissioned back in, this time as an aviator. He flew scout attack helicopters through some very dangerous places over the course of three combat tours that took him to Iraq and Afghanistan, rising to the rank of lieutenant colonel.
---

---
New York State Vapor Association
Buried in Governor Cuomo's budget proposal are taxes and regulations so onerous, they would close hundreds of vape shops across New York according to the New York State Vapor Association (NYSVA).The non-profit organization was in Albany this week to request removal of all vapor product language from the budget so it can be addressed separately and thoughtfully. They offered to bring a panel of expert researchers to present the growing body of scientific data regarding vapor products to legislators and the governor's staff.
Both Flagstaff and Williams city councils have opted in to a Coconino County ordinance passed last year that requires retailers to store tobacco and vapor products in locked display cases or behind cashiers' counters.

The ordinance is aimed at reducing youth access to the nicotine-filled devices by prohibiting the placement of vapor products or electronic cigarette in areas that are "accessible to the public without employee assistance."
---
A look back at how things have moved on or otherwise…
May be stricter than required – Jérôme Harlay – PGVG
Finland is on the way to adopt more strictness in tobacco products regulation than required by the EU TPD. As the implementation process is underway only provisional aspects of the regulation proposal are available but the main feature would be a ban of all flavors except "tobacco".

Each European Member State is required to implement the Tobacco Products Directive before May 19, 2016 and some of them are working very hard to meet the deadline. It is the case of Finland, right now, where experts and committees are discussing what needs to be done in the case of the e-cigarette
The prestigious scientific editor, John Wiley & Sons, Inc (Wiley), issued a press release to emphasize a study on nicotine delivery by e-cigarettes published in the journal Addiction. The leading author, Dr Farsalinos, already saw his research awarded by a press statement by the journal itself, after publication.
Juhani Orelma
Getting back to more personal views on the issues, I've been thinking a lot about the classifications surrounding vaping and nicotine use. It basically all starts with morality.

To me, the question of morality is very simple. A moral act is something that increases wellfare and well-being or decreases harm. A rather straight-forward risk-benefit analysis. I realize this is a somewhat nihilistic position on the concept, but to me it seems to be the only definition that really matters in a pragmatic sense.
---
Visit Nicotine Science & Policy for more News from around the World

---