Vapers Digest 27th March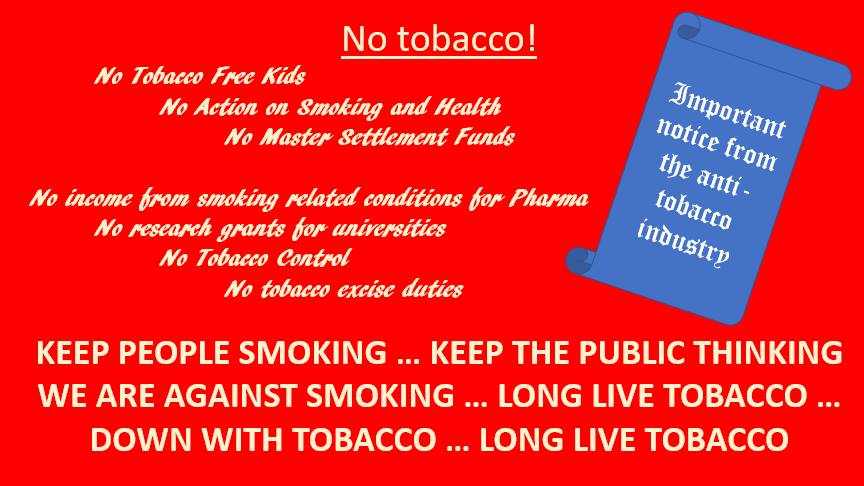 Monday's News at a glance:
The Debate Will Never Be Over – New safety mark for e-cigs – On Vaping – Raising FUNDS for E-Cigarette Research – Ecigs During Pregnancy – Frogs shouldn't vape – Vaping celebrities – Nanny State of the Week – The friends of your enemies are not your friends – As a doctor who treats addicts -Smokers Are Turning To Vaping To Quit Every Four Minutes –  Defense Department Hotline – 'Heat not burn' tobacco sales under scrutiny – Nicotine Science and Policy Daily Digest
Dick Puddlecote
Two sound bites you will regularly hear from those in the tobacco control industry is that, when it comes to smoking bans and secondhand smoke, "the science is settled" and "the debate is over". This is classic political rhetoric designed to sway the public into backing the winner, a natural human psychological tendency.

It was, as Debs Arnott of ASH boasted at the time, "a confidence trick"….
But bad news for Canadians, Aussies and frogs
Fergus Mason, Vaping Post
A new safety certification will soon be available for vaping hardware, thanks to a new standard developed by a US safety company. However most of the week's news is negative, with Canada rejecting advice from a leading THR expert and Australia confirming that nicotine liquids will remain illegal. Meanwhile a team of US researchers have carried out a study that, even by the low standards of vape scaremongering, has raised a few eyebrows.
Neal Asher
I am constantly surprised by the prejudice I find in some against vaping – the unthinking bias and the fact-twisting. It's taking millions of people out of a lethal habit, it's saving lives, and in social situations it produces only the smell many already have pumping from numerous kinds of scent makers and air fresheners in their homes. My personal experience has been the loss of a smokers cough, a large increase in lung capacity, loss of a skin condition, and no need to keep a Ventalin inhaler on hand so I could get to sleep at night and to jump-start my lungs in the morning.
---

---
Kevin Crowley, Vaping Links
Dr. Farsalinos is well aware of this fundraiser. I'll make this as brief as I can.

Think back to when you first looked for research on e-cigarettes. You were (and still are) finding glorified journalism and public health websites choosing to tell a fabricated story.

(I've covered that here) At times, you'd find fiction…
Mawsley, Planet of the Vapes
Professor Linda Bauld from the University of Stirling delivered a Smoking in Pregnancy Challenge Group webinar, including an update on the latest evidence about the use of electronic cigarettes in pregnancy. Afterwards there was an opportunity for a question and answer session with experts from Public Health England, the Royal College of Midwives and Improving Performance in Practice.
IBVTA – Richard Hyslop
The 20th May is fast approaching.  It is on this date that the Tobacco and Related Products Regulations come into full effect.  What will then happen?  Will the regulations be enforced and policed?  What will the MHRA be doing with all the data it has received?  Are Trading Standards adequately prepared?  What role will the Department of Health be playing?  These are all critically important questions and I am delighted that representatives of all these organisations will be speaking at the Independent Vape Industry Conference being held in Manchester on the 27thApril.
---
We will be at Vape Jam 3 on 7, 8, 9 April, hope to see there! VJ are, as last year, very kindly donating the raffle proceeds to NNA 😀😀😀 pic.twitter.com/DkYMUUTmrM

— NNAlliance (@NNAlliance) March 25, 2017
---
Fergus Mason – Black Note
If you like vaping (and, I suppose, if you like frogs) the latest so-called research from Virginia Commonwealth University is going to leave you hopping mad. Even by the low standards of public health science this one really is shockingly bad – and the way it's been done suggests that the aim is not to do science, but just to create negative publicity.
Are not your friends – Vaping Point
As a smoker who smoked for fifty years, I was emotionally traumatised by the actions of the new so called Tobacco Control industry that arose about twenty years ago in my life when I was first confronted by it in the UK.

Before that I was living in Africa – I smoked Rothmans. People could smoke anywhere. You either smoked, or you didn't smoke. But there were a growing number of people in my work – teaching – who didn't smoke.
Are ecigs safe enough?
Join Marco and Dave, with a special guest, to find out!
Every Four Minutes In Britain – Steve Birr
The United Kingdom government's friendly stance towards vaping is helping more than half of adult smokers in the country quit, the highest number recorded since 1974.

Data recently released by Great Britain's Office of National Statistics reveals electronic cigarettes are getting smokers to ditch the deadly habit at a historic pace and local governments are increasingly warming up to the practice.
I support access to vapor products – Terry L. Sellers
In a perfect world, people who are dealing with addiction and substance abuse would be able to beat their addictions cold turkey. But talk to anyone who has ever tried to quit something, and you'll learn quickly that the desire to stop is just the first step in the often long road to recovery.
---

---
That Keeps Smokers Hooked – Sally Satel
Meet Roger, a 2-pack-per-day smoker. His twin brother, Joe, also a smoker, was just diagnosed with lung cancer at age 58. Roger had been trying to quit for several years, terrified of a fate like Joe's. He'd used nicotine gum, patches, hypnosis, group therapy, even acupuncture. Sometimes he could stop for a week, even a month, but then he'd backslide.
Bad science guides Novato nannies – Kevin Glass
Anti-smoking nannies have pushed their crusade further and further, and in California, they're increasingly reaching further and further into peoples' lives. Next up? They're trying to prohibit smoking inside your own home.

The city of Novato has passed one of the most sweeping anti-smoking ordinances in the country. It prohibits smoking in all restaurants, service areas, public parks, apartment buildings, condo units and more.
Famous people and their vapes – Meyrick Payne
Famous people vape too. Whether it's a poolside party, music video, or a paparazzi photo blitz, celebs are being photographed more and more with vaping. And whether you love them or hate them, celebrities deserve a shot at a healthier lifestyle. So here is our list of celebrities who vape!
---

---
Philip Morris' 'Heat not burn' tobacco sales under scrutiny
Multi-national tobacco giant Philip Morris is giving smokers private demonstrations of its "heat not burn" electronic devices, and insists it is not breaking the law.

Through an invitation-only website, the tobacco giant is marketing its Iqos smokeless electronic devices, which heat sticks of tobacco called Heets to release the nicotine that addicts crave without burning it.
Harry Shapiro, Nicotine Science & Policy
There has been some debate on the wires that the FDA Mission statement only seems to be concerned about reducing tobacco use by minors but not adults. The exact wording is " FDA also has responsibility for regulating the manufacturing, marketing and distribution of tobacco products to protect the public health and to reduce tobacco use by minors".
---
A look back at how things have moved on or otherwise…
But it's an ideological battle, not a medical one
The US Centres for Disease Control and Prevention have launched a wildly expensive campaign against e-cigarettes because… well, I can't really work out their logic, but the sickly aroma of liberal puritanism is unmistakeable. The medical arguments are risible….
I am seldom inclined to outsource to a popular press article, but this article in Discover magazine, by Dan Hurley does a very nice job of presenting the case for the positive effects of nicotine in an easy breezy style. I recommend it. It is designed to just argue the affirmative case — it is not at all balanced — but arguing the affirmative case has a lot of value when most people do not even realize there is such a case….
Answer from Jane Ellison
To ask the Secretary of State for Health, what assessment he has made of the implications for his policies of research on the efficacy and safety of e-cigarettes as a smoking cessation aid.?
Health effects from use of electronic cigarettes translation:
The Danish Ministry of Health – has recently (23rd of February 2015) sent out a law proposal, concerning the regulation and legislation on vapour based products for inhalation – also known as e-cigarettes. The law proposal is more or less a full-blown implementation of the Tobacco Products Directive, EU-directive 2014/14/EU, interpreted in the strictest way possible. The law proposal has been sent out in a public hearing, to those stakeholders who the Ministry found should be heard in advance. The hearing period ends 20th of March 2015 – and the follows a possible re-write of the proposal, before it is presented before the danish parliament (Folketinget)….
---
Visit Nicotine Science & Policy for more News from around the World

---