In the News 27th March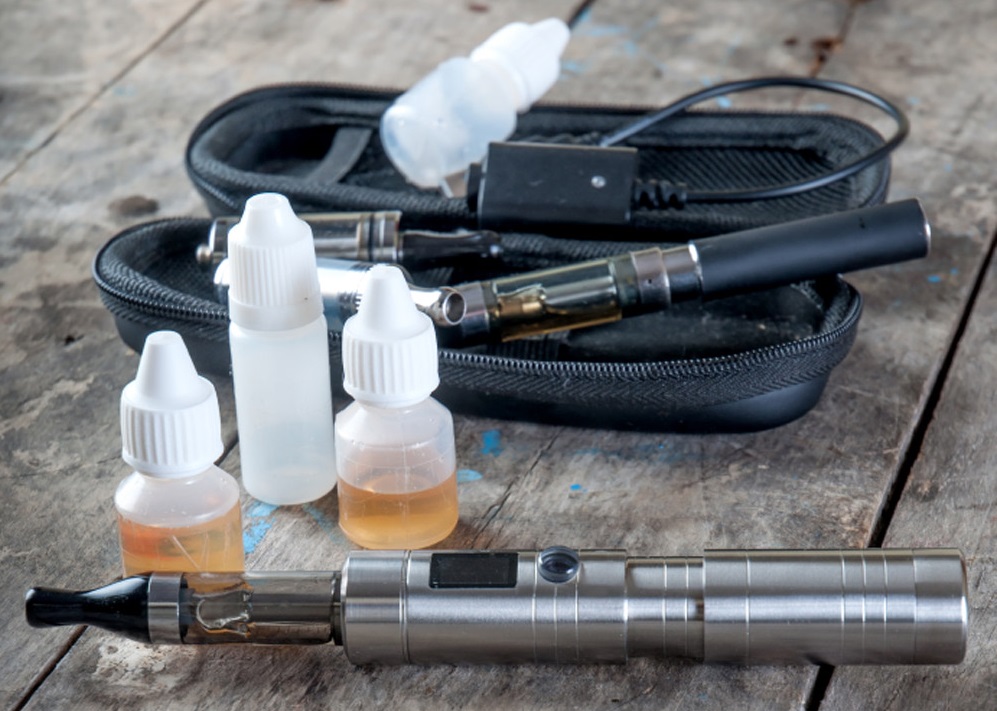 Fridays News at a glance:
America declares war on e-cigarettes. But it's an ideological battle, not a medical one .. Nice pop press article on the benefits of nicotine .. Electronic Cigarettes:Written question – 227133 .. Is vaping the same as smoking? Is vapour the same as smoke? .. California Ads Trashing E-Cigs 'Demonize With Flimsy Lies' .. Call to Action 27 March 2015 .. Update: New CDC Propaganda Campaign .. Nicotine Science and Policy – Daily Digest – Fri, 27 March 2015
But it's an ideological battle, not a medical one
The US Centres for Disease Control and Prevention have launched a wildly expensive campaign against e-cigarettes because… well, I can't really work out their logic, but the sickly aroma of liberal puritanism is unmistakeable. The medical arguments are risible….
I am seldom inclined to outsource to a popular press article, but this article in Discover magazine, by Dan Hurley does a very nice job of presenting the case for the positive effects of nicotine in an easy breezy style. I recommend it. It is designed to just argue the affirmative case — it is not at all balanced — but arguing the affirmative case has a lot of value when most people do not even realize there is such a case….
Answer from Jane Ellison
To ask the Secretary of State for Health, what assessment he has made of the implications for his policies of research on the efficacy and safety of e-cigarettes as a smoking cessation aid.?
Health effects from use of electronic cigarettes translation:
The Danish Ministry of Health – has recently (23rd of February 2015) sent out a law proposal, concerning the regulation and legislation on vapour based products for inhalation – also known as e-cigarettes. The law proposal is more or less a full-blown implementation of the Tobacco Products Directive, EU-directive 2014/14/EU, interpreted in the strictest way possible. The law proposal has been sent out in a public hearing, to those stakeholders who the Ministry found should be heard in advance. The hearing period ends 20th of March 2015 – and the follows a possible re-write of the proposal, before it is presented before the danish parliament (Folketinget)….
How can You help promote Vaping this week?
1) Find out who your candidates are – the site gives email addresses, which will be useful in the weeks to come! https://yournextmp.com/ (UK only)

2) If you get an email from a vendor this week, hit reply and send them the Vapers In Power crowdfund details, its ending pretty soon and we've a long way to go! http://igg.me/at/vapers

3) Send Mark Drakeford (Mark.Drakeford@assembly.waleshttp://twitter.com/MarkDrakeford) this surprising and very welcome position statement on ecigs from fresh (Smoke Free North East) and Making Smoking History, it might give him pause in his attempt to ban ecigs in enclosed public spaces in Wales.http://www.freshne.com/images/Making_smoking_history/ElectronicCigarettesWEBFINAL.pdfp.s. Action 3 from our Call to Action from the 27th February ends on 31st March.https://surveys.phe.org.uk/TakeSurvey.aspx?SurveyID=86M269lK
Greg Gutfeld tonight sounded off on California ads which trash e-cigarettes.
"The Five" co-host said that the ads "demonize with flimsy lies." The ads claim that e-cigarettes are as addictive as heroin and have unknown long-term effects.
In reality, Gutfeld said that e-cigarettes don't contain tobacco and that they help people quit real cigarettes.
"The ads do exactly what they accused e-cigs of doing – seductively marketing something deadly. It's not an ad, it's propaganda," he said.
Gutfeld speculated that perhaps the government doesn't want Americans to quit smoking because that's how it makes money.
CDC will host a media briefing to reveal its next installment of the successful Tips From Former Smokers campaign, featuring former smokers who suffer from smoking-related illnesses, including vision loss and colorectal cancer. Ads also highlight the benefits of quitting for loved ones and the importance of quitting cigarettes completely, not just cutting down. The Tips national tobacco education campaign first launched in March 2012 and has since helped prompt millions of smokers to try to quit.