Vapers Digest 24th April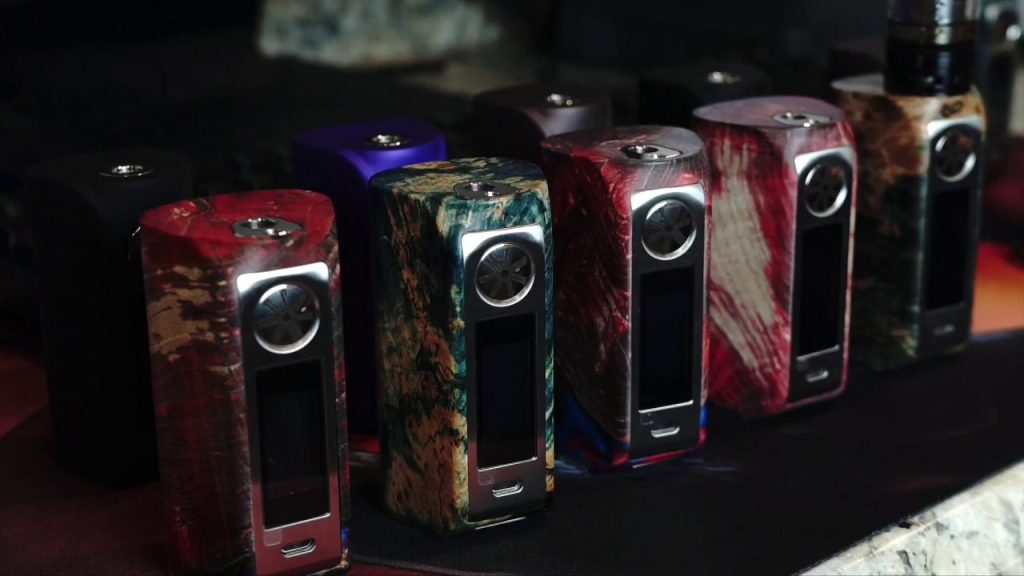 Monday's News at a glance:
Vape Research Increases – USA continues push for tough vaping laws – Proper regulation of e-cigs – Is the Campaign for Tobacco-Free Kids Even Capable of Being Honest? – The rise of vaping – Swedish advertising laws can kill – Trump keeping promise to 'drain the swamp'  – Blowing Back On The FDA's Deeming Regulations – More Smokers Quit by Vaping – Bill de Blasio and Big Tobacco: Together in Smoke – Call for "vaping" to be age restricted to over 21's – Vaping In The News – April 22nd, 2017
Mawsley, Planet of the Vapes
Commentators used to say that it was difficult to make an assessment about vaping because there were not many studies. Not so now, research is being conducted at such a pace it's difficult to keep up. Twenty ecig-related papers were published on Pubmed in the first week of March alone. A few recent ones are covered in brief below.
Despite mounting evidence – Fergus Mason
The United States Navy has announced a complete ban on possessing or using e-cigarettes on any of its vessels or aircraft, citing the risk of battery explosions as justification. Meanwhile the town of Aspen, Colorado is the latest place to consider raising the minimum vaping age to 21. This flies in the face of a new study which confirms that tough rules on teen vaping just lead to more smoking.
---

---
Seen to prevent sickness, deaths – Dr Farsalinos
Appropriate regulation of electronic cigarettes or "vapes" can help prevent serious sickness and the premature death of millions of cigarette smokers in the Philippines, according to a leading expert on tobacco harm reduction and e-cigarettes.
Dr. Konstantinos E. Farsalinos, research fellow at the Onassis Cardiac Surgery Center and University of Patras in Greece, urged the government to create a regulatory framework for e-cigarettes that is reasonable, proportionate and realistic.
Even Capable of Being Honest? – Michael Siegel
In a press release issued last Friday, the Campaign for Tobacco-Free Kids once again accused the tobacco companies of marketing cotton candy e-cigarettes to youth.

The press release states: "This bill would make it much harder for the FDA to limit the sale or marketing of these products and, by making current products the industry standard, much easier for tobacco companies to continue marketing products in kid-friendly flavors like cotton candy and cherry crush."
---
---
One may ask why the Swedish snus, which is unquestionably one of the most effective quit smoking tools in the world, may not be advertised as risk minimization product to the one million people who smoke cigarettes in Sweden. Nicotine patches and nicotine gum contains nicotine just as snus and cigarettes. The proportion of smokers who successfully quit smoking for good with the help of nicotine patches and nicotine gum does not appear to be more than 2-4%
Join Marco & Dave as they talk about all things e-cig with special guest Jay Cox from The Vaper Expo
Has nothing to do with Big Tobacco
There are reasonable debates to be had about the role e-cigarettes can and should play when it comes to harm reduction and public health. Some public-health advocates see them as a life-saving alternative to their disease-causing combustible cousins that can help smokers quit. Others point to the addictive nature of nicotine, the rising popularity of vaping among youth and the fact that we won't truly know the public-health consequences of e-liquid use for years to come.
---

---
By dismissing anti-vaping surgeon general – Grover Norquist
The dismissal of U.S. Surgeon General Vivek Murthy was another example of President Trump keeping his promise to "drain the swamp," says anti-tax activist Grover Norquist, a critic of the Obama-appointee who worked to "demonize" vaping.

"As the nation's top doctor, Murthy had a responsibility to promote public health," Norquist told the Washington Examiner on Saturday. "On that, he was derelict in his duty, using his position as a platform to demonize vapor products and the millions of adults who use them."
Duncan Hunter
Vaping is not smoking: A mantra repeated by millions throughout a brutal regulatory campaign that is still poised to decimate an entire industry within the next 14 months. Coordinated attacks from public health groups, Government agencies and a network of interconnected industries created a framework that would essentially see all vapor products in the United States deemed illegal by August 2018 under the guise of protecting public health.
---

---
Together in Smoke
Speaking at the American Heart Association on April 19th, New York City mayor Bill de Blasio unveiled anti-smoking policies going "up against a multi-billion-dollar industry." This might seem an adversarial showdown between public advocacy and entrenched power straight out of a Hollywood movie — say, "Erin Brockovich" or "Spotlight." But upon closer inspection, de Blasio's program turns out to be what Roderick Long calls "a façade of opposition between" big business and big government
Simon Plumb
Tighter controls on electronic cigarettes – including a minimum purchasing age of 21 and fears "vaping" could encourage people to start smoking – are among submissions to Parliament's health select committee.

With Government preparing to change the law and regulate e-cigarettes, the Ministry of Health has released an analysis of submissions – 250 pieces of feedback from individuals, health experts and organisations, including international tobacco companies – on how the issue should be handled in this country.
Lee Johnson
A new study from CDC researchers has revealed that vaping is used by more smokers trying to quit than FDA-approved methods like patches, gums and medications. Unsurprisingly, this is being treated as if it's bad news. The authors of the study write:
April 16th – April 22nd, 2017 – Kevin Crowley
Hunter Vaping Legislation Ready To Replace Deeming Regs ~ Worldwide Survey ~ A Billion Lives ~ Clive Bates ~ Discrimination ~ Regulations ~ Mayor of TobaccoVille ~ New Surgeon General ~ Battery Safety (NFPA) ~ 625 MILLION Dollars ~ Negative Effects ~ Less Harmful ~ No Proof of Nicotine Addiction
---
A look back at how things have moved on or otherwise…
The Secretary of State makes these Regulations in exercise of the powers conferred by section 2(2) of the European Communities Act 1972.

The Secretary of State has been designated for the purposes of section 2(2) of the European Communities Act 1972 ("the 1972 Act") in relation to tobacco, tobacco products, nicotine, nicotine products and herbal products for smoking….
The Tobacco and Related Products Regulations 2016 passed today and will come into force by May 20, 2016.

The UK's implementation plan has been released today and is also available in pdf version. A few extracts related to e-cigarettes are available below. For the full text, please refer to official documents….
Are a Threat to Public Health – Lee Johnson
They seemed like a great idea. "It's completely safe," they said, "and it helps smokers move away from something that stands a substantial chance of killing them." And politicians and the medical establishment – probably suckered in by backhanded bribes from Big Pharma – embraced them wholeheartedly. Soon, they were available over-the-counter: "we'll make them as easily available as possible, to maximize the number of quitters," they thought.
---
Visit Nicotine Science & Policy for more News from around the World

---