In the News April 22nd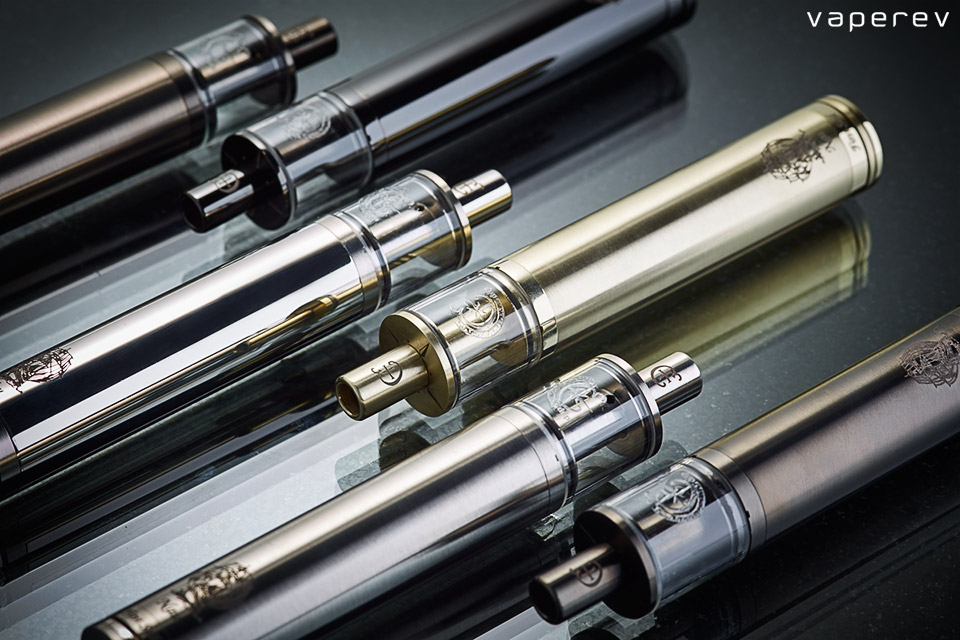 Fridays News at a glance:
The Tobacco and Related Products Regulations 2016 – Detailed TPD implementation plan – MHRA TPD Update Email – Why Nicotine Replacement Therapies Are a Threat to Public Health – FDA's Zeller: Let's Reframe Debate to Focus on Nicotine – JTI launches electronic cigarette tank – Fontem Ventures investigates indoor ecig vapor properties – Could new EU legislation spell the end for vaping? – Cigarette smoke but not electronic cigarette aerosol activates a stress response – Vaping Products Not Deemed Tobacco Products – Voke Inhaler, poison or drug? – Nicotine Science and Policy Daily Digest – Friday, 22 April 2016
The Secretary of State makes these Regulations in exercise of the powers conferred by section 2(2) of the European Communities Act 1972.

The Secretary of State has been designated for the purposes of section 2(2) of the European Communities Act 1972 ("the 1972 Act") in relation to tobacco, tobacco products, nicotine, nicotine products and herbal products for smoking….
Jérôme Harlay – Vaping Post
The Tobacco and Related Products Regulations 2016 passed today and will come into force by May 20, 2016.

The UK's implementation plan has been released today and is also available in pdf version. A few extracts related to e-cigarettes are available below. For the full text, please refer to official documents….
John Summers – GlosVaper
Welcome to the third update email from MHRA's e-cigarettes team. Thank you for all your responses to the last email. We got a lot of feedback about the transitions flowchart, and have been working to include more detail on the requirements for producers of e-cigarettes and e-liquids (manufacturers and importers and those who rebrand these products as their own), which we will send out soon….
Are a Threat to Public Health – Lee Johnson
They seemed like a great idea. "It's completely safe," they said, "and it helps smokers move away from something that stands a substantial chance of killing them." And politicians and the medical establishment – probably suckered in by backhanded bribes from Big Pharma – embraced them wholeheartedly. Soon, they were available over-the-counter: "we'll make them as easily available as possible, to maximize the number of quitters," they thought.
Melissa Kress – Convenience Store News
As director of the Food and Drug Administration's (FDA) Center for Tobacco Products (CTP), Mitch Zeller understands the importance of dialogue, debate and policy. As he explained to attendees of the 2016 NATO Show in Las Vegas on Thursday, one policy "near and dear" to him is addressing nicotine.

"It's something I spend a lot of time thinking about," Zeller noted. "It's time to start looking at nicotine differently."
---

---
JTI is investing in its vaping portfolio with its first UK venture into the electronic cigarette (e-cig) tank products market.  New Logic PRO tanks are being launched nationwide this month. The launch will be supported by a TV and outdoor media campaign from 1 May.

The Tank market has grown 161% in the last year according to JTI, and is the fastest growing sector within the e-cig category.  Using integrated coil technology, Logic PRO provides a 'no spill, no fuss' device with the use of pre-filled Logic PRO e-liquid capsules….
Thanks as always to @dnglos for the YouTubage!
Jérôme Harlay – Vaping Post
On April 20, a poster entitled "Aerosol concentration variations in a room during use of an e-cigarette" was presented at the 4th Workplace and Indoor Aerosols conference in Barcelona by Dainius Martuzevicius, Associate Professor at Haunas University of Technology (Lithuania)….
---

---
John-Mark Tawadrous
Smoking is a vice to which many law students and practitioners, like other individuals, sadly succumb. Whether it be a hurried puff prior to that daunting LPC property exam or first County Court appearance, cigarettes are often a lawyer's go-to when the pressure's on; despite numerous studies indicating that the belief nicotine offers a calming effect is little but a myth…
Activates a stress response in human coronary artery endothelial cells in culture – Drug & Alcohol Dependence
It is generally acknowledged that e-cigarettes are unlikely to be as harmful as conventional cigarettes, but there is little data that quantifies their relative harms. We investigated the biological response to e-cigarette aerosol exposure (versus conventional cigarette smoke exposure) at the cellular level…
Vaping Products Not Deemed Tobacco Products – Vape Magazine
Change.org reports that the House appropriations committee voted to approve an amendment to the FY 2017 Agricultural Appropriations bill that would change the predicate date for newly deemed tobacco products so that products on the market since 2007 would not have to retroactively go through the PMTA process.

Institute of Economic Affairs
In recent years e-cigarettes have flourished in Britain under a free market. Light touch regulation, low barriers to entry and strong competition have resulted in choice, value and innovation. That could all change from May 20th when new EU regulations are introduced. Under Article 20 of the Tobacco Products Directive, most forms of advertising will be banned and limits on product size, strength and capacity will come into effect
Simon Rosselat – Vaping Post
The Australian Therapeutic Goods Administration will have to decide whether a nicotine inhaler, the Voke Inhaler, can be sold over the counter or not. A recent Federal Court decision, calls into questions the Australian government's position on nicotine…