In the News April 21st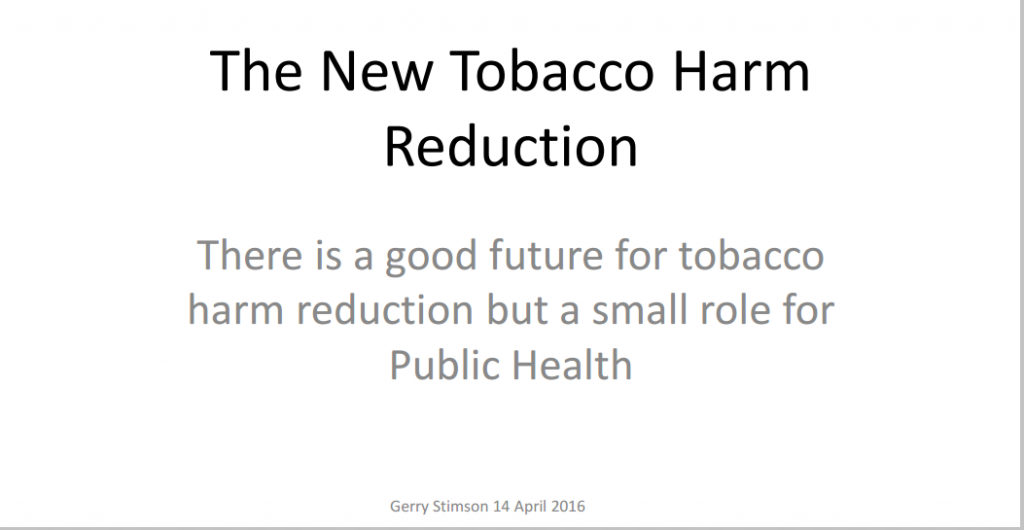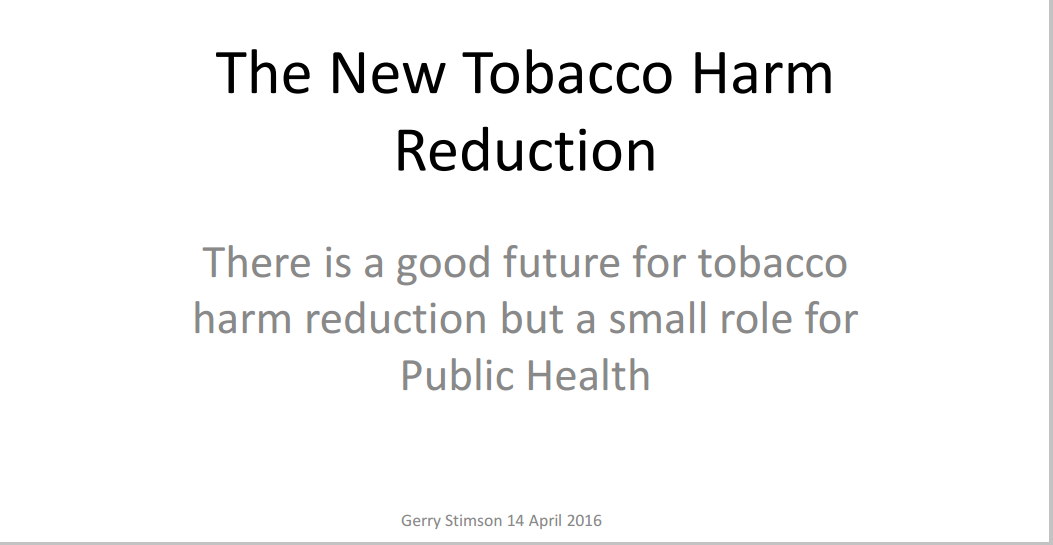 Thursdays News at a glance:
The tobacco control high command has lost its way – A tale of two epidemics: – More Fun With Public Health And E-cigs – Indoor Vaping 'Unlikely' To Pose A Health Risk – Pro-vaping Assembly candidates have raised £4,000 – Smoking still banned – but you can freely puff on e-cigs on Vale Hospital grounds – NHS Fife says e-cigarette ban in hospital grounds will remain in place – The New Zealand Initiative – Health district clears the air on proposed vaping rules – Vape and vapour products debut in international standardization – Wasserman Schultz Slammed For Opposition To E-Cigarettes – Canberra: hiding something on e-cigs? – Federal Court forces drug regulator to consider nicotine inhaler case – West Virginia Cigarette Tax Hike Bill Goes Up in Smoke – Heartland Institute Vaping Experts React – Nicotine Science and Policy Daily Digest – Thursday, 21 April 2016
High command has lost its way – Clive Bates – The Counterfactual
A recent editorial in the journal Tobacco Control discusses what's wrong with the FDA. In fact, the editorial is more telling about what's wrong with tobacco control.

The President of the Campaign for Tobacco-Free Kids, Matthew L. Myers – arguably the de facto world leader in tobacco control advocacy – appears to believe that the main problem with the FDA is that it is not doing enough to prevent new niche cigarette products reaching the market….
Drugs harm reduction and tobacco harm reduction – Knowledge. Action. Change
Drugs harm reduction – as a response to HIV/AIDS – included the adoption of a wide range of radical harm reduction interventions and was a public health success. It remains an established part of the professional Public Health agenda. In contrast the Public Health response to e-cigarettes and tobacco harm reduction has ranged from the negative to the cautious. The recent Public Health England report is exceptional for its endorsement of e-cigarettes….
Dick Puddlecote
A debate took place tonight at the Royal Society for Public Health which is quite revealing about the echo chamber that their industry operates in.

Entitled "e-cigarettes and the workplace" what do you think the make-up of the panel would be? Employers maybe, employees, trade union members? That sort of thing? Maybe a tobacco controller or two to add a bit of balance?…… Nah, course not. Here it is…..
'Unlikely' To Pose A Health Risk To Bystanders – Thomas Tamblyn – HuffPost
E-cigarettes and 'vaping' have not entered the social sphere without its fair share of controversy.

Well a new study may have just given the technology a strong public relations boost after researchers found that indoor vaping is 'unlikely' to pose a risk to the air quality of a room….
For a campaign where they don't want to get elected – Ruth Mosalski
They've raised £4,000 towards their Assembly election campaign but say they have no desire to actually be elected.

Lee Woolls and Bernice Evans are the only two candidates standing for the Vapers in Power party. They are campaigning under the slogan "Freedom to Choose" in a bid, they say, to defend vapers' rights in Wales.

They say their campaign is to raise awareness of vaping – and also to try annoy Welsh Government Health Minister Mark Drakeford.
---

---
But you can freely puff on e-cigs on Vale Hospital grounds – Daily Record
Health chiefs this week gave the go-ahead for the use of e-cigarettes on the grounds of Vale of Leven Hospital.

Smoking was banned several years ago, forcing staff to walk round to Tullichewan or have a puff in their cars. But the rules have been relaxed on vaping in a bid to further cut smoking rates.
NHS FIFE will not follow Glasgow's lead in allowing patients and visitors to smoke e-cigarettes in hospital grounds. Earlier this week, NHS Greater Glasgow and Clyde gave the go-ahead for vaping in hospital grounds in a bid to further cut smoking rates.
---
---
Our mission is to help build a better, stronger New Zealand. We are taking the initiative to promote a
prosperous, free and fair society with a competitive, open and dynamic economy. We develop and contribute bold ideas that will have a profound, positive, long-term impact….
On proposed vaping rules – Tad Sooter – Kitsap Sun
The Kitsap Public Health District will drastically scale back proposed restrictions on vaping in the county, after the governor signed statewide rules into law this week.

The district spent months drafting and vetting an ordinance that would have banned vaping in public places, prohibited sales to minors and placed regulations on vapor product retailers.
---

---
Make their debut in international standardization – Sandrine Tranchard
Vape and vapour products represent a technical and economic novelty. The electronic cigarette devices and their consumables called e-liquids are recognized as a genuinely disruptive innovation, having reached mass markets in many countries in just a few years. The use of electronic cigarettes has rapidly become popular around the world, especially in North America and Europe.
For Opposition To E-Cigarettes – Guy Bentley – Daily Caller
Democratic National Committee chair Debbie Wasserman Schultz is under fire for her criticism of the e-cigarette industry as a machine that will addict future generations to nicotine.

"It's irrational fear mongering comments which actually play into some tobacco companies' hands, as one could argue tobacco companies might benefit from the absence of alternative less harmful nicotine products," Jeffrey Stamler, co-founder and CEO at Nicopure Labs told The Daily Caller News Foundation.
---
E-Record Breaking news from NNA Scotland, The "Scream" (queen) test, Keith's experiment, Rantation, Ravation and JamNation.
---
A leading expert on harm-reduction policy has asked whether the federal government has a secret agenda on e-cigarettes. In a new blog, Terry Barnes* asks the question: "What is the Turnbull Government's e-cig policy review hiding?"

He points to a document entitled: "Discussion paper: Options to minimise the risks associated with the marketing and use of electronic nicotine delivery systems [ENDS] in Australia."
To consider nicotine inhaler case – Jane Lee
The national drug regulator will have to decide whether a nicotine inhaler can be sold over the counter, in a Federal Court decision that could test the government's stance on electronic cigarettes.
British American Tobacco subsidiary Nicovations Australia last year applied to register its Voke inhaler – an aerosol can that releases a nicotine vapour – with the Therapeutic Goods Administration (TGA) as an over-the-counter drug. Electronic cigarettes, which are illegal, also release a nicotine vapour, but do so under heat.

Goes Up in Smoke – Andrea Dillon
Lawmakers in West Virginia rejected a proposal to increase the state's excise taxes on cigarettes and e-cigarettes.

Senate Bill 420 would have increased excise taxes on cigarettes and other tobacco products to $1.55 per pack, an increase of 55 cents per pack. Additionally, the bill would have added a tax to non-tobacco products, such as e-cigarettes, adding 7 cents per milliliter to the price of e-cigarette liquid.
To House Vote Loosening Proposed E-Cigarette Regulations – 
On Tuesday, the House Appropriations Committee passed an amendment to its fiscal year 2017 agricultural appropriations bill that changes the predicate date for vapor products to the effective date of the Food and Drug Administration's (FDA) final rule