In the News April 25th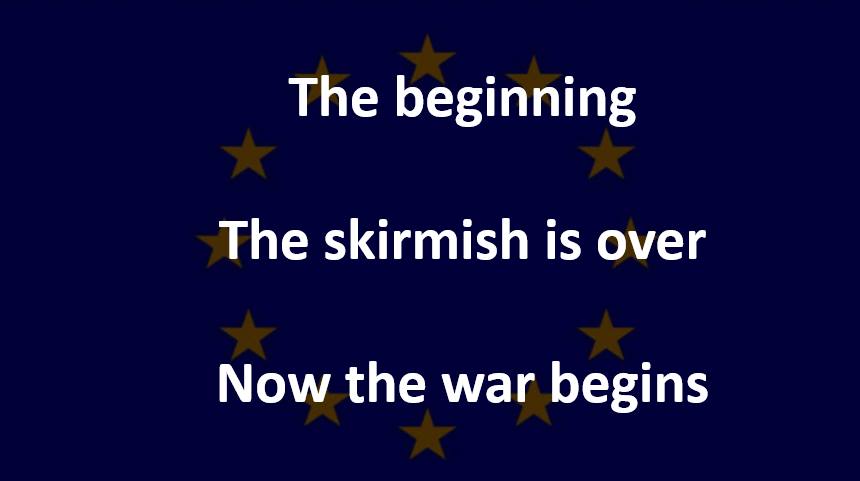 Mondays News at a glance:
E-cigarette impact assessment exposes useless and illegal policy – Chapman: Accidental Or Deliberate Stupidity? – Public health and vaping – Silence isn't support – Winning your right to live – FREE STUFF! NNA style – Roy Castle Lung Cancer Foundation – Welsh Election 2016 Campaign Diary – Nottinghamshire, Beacon of Fear – TPD Countdown – WHO-EU-UK stitch up for smokers/vapers – Studies of e-cigs suggest more benefit than harm – Former FDA Commissioner Charged – Tobacco Control Experts Ask FDA to Focus On the Good – Big Tobacco's Big Gamble on the Future – What's Really Killing India's Smokers – Aerosol Concentration Variations – Nicotine Science and Policy Daily Digest – Monday, 25 April 2016
Exposes useless and illegal policy – Clive Bates – The Counterfactual
The UK Department of Health has published an "Impact Assessment" to accompany its implementation of the Tobacco Products Directive (Tobacco and related product regulations, 2016).  As regular readers will know I think Article 20 dealing with e-cigarettes is useless and does little but protect the cigarette trade.  I can report that the new Impact Assessment supports that view – so here I provide a short review….
Dick Puddlecote
On Wednesday

I wrote about

how Australia has appointed a cabal of closed-minded prohibitionist nut jobs to assess the future of e-cigs in their Godawful nanny state nation.

I suggested that the outcome may already be pre-determined.
Silence isn't support – Fergus Mason
The UK is in the grip of a moral panic deeper than any that's been seen since the medieval witch-burning craze, and about as firmly based in reality. The anti-sugar cranks are whipping themselves into a frenzy. Local government busybodies are incensed that restaurants are merely giving free tap water to anyone who asks for it, as they're legally required to do; they want waiters to actively offer it as the first choice, because some miserable cheapskate might be "too embarrassed" to ask for it….
MIT Brickman
What's an elephant doing in here? The current debate around "vaping" really is a fundamental argument about personal freedoms, and whether governmental involvement in every area of life is beneficial or not. It's ultimately about your individual right to live your life as you choose….
New Nicotine Alliance
Ok, vapers reading this will know that that is the pre-watershed version of that particular rallying cry..

Thanks to a friend and supporter of NNA, Chinese e-cigarette manufacturer Innokin heard about NNAs work with stop smoking services and wanted to help. We do not take donations from anyone in the nicotine industries, so the best way for Innokin to help would be to help stop smoking services help smokers to stop smoking…
---

---
Important Research into the role of e-cigarettes for Lung Cancer Patients – 
Research carried out for Public Health England suggests that e-cigarettes are 95% less harmful than tobacco and can help smokers to quit, yet some experts, including the British Medical Association, say the benefits and harms are not yet known since e-cigarettes are still relatively new. This is why more research needs to be done in this area….
Campaign Diary – Sat 23.04.2016 – Vapers in Power
Before I get on with how my own day went I'd like to fill you all in on some rather important behind the scenes work that was occurring on the same day (Saturday) and even today (Sunday). This important work revolves around out election communication leaflets….
---
---
Vapers in Power
Vapers in Power are incensed by Nottinghamshire County Council's decision to ban employees from using e-cigarettes in its buildings, land and company vehicles. E-cigarettes are used by many to stop smoking and the scientific consensus is that they are at least 95% safer than combustible tobacco.
Clive Bates talks big tobacco & impact of the EU's Tobacco Products Directive – RegWatch
The Last Furlong
The new regulations drawn up by squint eyed, ignorant and fundamentalist EU bureaucrats to ensure smokers and vapers are well screwed, is just out. If you read from the beginning you will see how smokers are affected.
Section 10 applies to electronic cigarettes. I have just picked out a few portions from THAT section….
Medical Xpress
Seven top international tobacco control experts are prompting regulators at the U.S. Food and Drug Administration (FDA) to have a broad "open-minded" perspective when it comes to regulating vaporized nicotine products, especially e-cigarettes…
Matt takes a look at the Guardian III kit from Smok, whilst Marco chats to the organisers of Vaper Expo 2016, including a retrospective look back at last years event.
A Federal Lawsuit charges Dr. Margaret Hamburg, former Commissioner of the Food and Drug Administration (FDA) with conspiracy, racketeering & colluding to conceal deadly drug dangers – under the federal Racketeer Influenced and Corrupt Organizations law (RICO) law…
Experts Ask FDA to Focus On the Good – ACSH
Leading tobacco control experts say that when it comes to regulating vaporized nicotine products (e.g. e-cigarettes) the public needs a trusted guide, and that should be the U.S. Food and Drug Administration. For that reason, they are calling on the FDA to stop predetermining that vapor nicotine products might act as a gateway to cigarette use, and instead look at the evidence to-date about their harm reduction benefits….
---

---
James Ellis – Newsweek
The tobacco and photography industries are as different as, well, cigarettes and cameras. But a fundamental truth cuts across all markets—those who fail to anticipate the future will find themselves stuck in the past. The invention and rise of e-cigarettes and vaporizers hasn't passed unnoticed by the industry responsible for humanity's nicotine consumption—Big Tobacco….
Strikes blow for public health – Alan D. Viard – Sally Satel
In a recent article, we warned that Congress was the last safeguard against an impending FDA regulation that could cripple the e-cigarette industry, obstructing the availability of a safer alternative to cigarettes. Since we wrote, House appropriators have taken the first step to head off the FDA's misguided plan.
Sally Satel – Wall Street Journal
Misinformation about e-cigarettes and vaping presents a growing threat to public health. Earlier this month, Parvesh Kumar was sentenced to three years in jail and fined $1,500. His crime? Selling cigarettes.

To be precise, e-cigarettes, battery-powered devices that heat a nicotine solution to produce a vapor. In 2013, the state drugs controller declared them an "unapproved drug" under India's 1940 Drugs and Cosmetics Act. A medical license is now required for any device that emits vapor containing nicotine—unless it's in the form of tobacco smoke, of course.
In A Room During Use Of An E-Cigarette
A new study presented at the 4th Workplace and Indoor Aerosols conference in Barcelona shows, for the first time, that exhaled e-cigarette particles are liquid droplets that evaporate within seconds.