Vapers Digest 21st April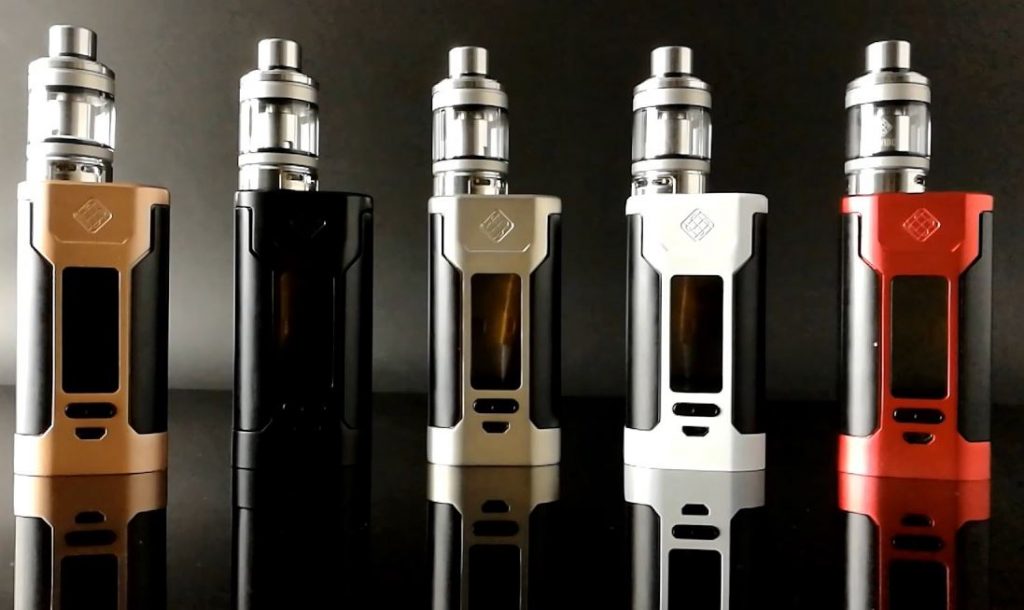 Friday's News at a glance:
Authoritarians Left And Right – IVVA welcomes IMO conference motion – What Does Nicotine Do To Your Body? – Snus facts – Two Doctors on A Mission to Set the Record Straight about Smokeless Tobacco – What The New York Times Gets Wrong – New York Times editorial shoots at Big Tobacco – What are the negative effects of electronic cigarette? – Congress Can Avoid a Government Shutdown – Philip Morris plans 'smoke-free' future – Vape White Night – Nicotine Science and Policy Daily Digest – Friday, 21 April 2017
Dick Puddlecote
The Foundation for Economic Education published an interesting essay last week on the nature and politics of authoritarianism and how it is not the sole preserve of the politically left or right. The tract is primarily focussed on the US but it works just as well for this side of the pond.

Here are some extracts which will be easily recognisable by fellow jewel robbers….
But warns of impact of HSE delays – IVVA
The general motion, proposed by Dr Garrett McGovern and seconded by Dr Cathal O'Suilliobhain, both GPs, was carried with amendment, and reads:

The IMO recognises e-cigarettes as a potentially effective tool for smoking cessation and a far safer alternative to tobacco. The burden of tobacco harm in Ireland continues to be high and any intervention that reduces this toll should be welcomed….
The answer might surprise you… – Ashtray Blog
It's safe to say nicotine has a pretty bad reputation. From exaggerated claims about how toxic it is to the unfortunately widespread myth that it causes cancer, it's long been viewed as a menace. As soon as e-cigarettes came on the scene, they were viewed as a menace too, largely because most contain it. Nicotine is highly addictive, critics argue, causes heart problems, harms teenagers' brains and more…
---

---
New Nicotine Alliance
Snus is a moist, smokeless powdered tobacco. It is sold as a loose powder or pre-packaged in a small sachet (a bit like a mini tea bag). It contains ground tobacco, salt and may contain food-grade smoke aroma flavourings, such as citrus, bergamot, juniper, herb or floral flavours. Most Scandinavian snus is produced in Sweden where it is regulated as a food under the Swedish Food Act. The nicotine content varies among brands.
To Set the Record Straight about Smokeless Tobacco
Robi Ludwig, Huffington Post
The historical roots of tobacco go way back to almost the beginning of time. Some date it as early as 1 B.C. when the American Indians used it for religious and medicinal practices. Given what we know about tobacco today it's almost impossible to believe tobacco was ever thought of as a cure-all for everything from dressing wounds to the standard go-to painkiller.
---
---
On Vaping Regulation – Sally Satel
Yesterday, the New York Times published an editorial titled "Big Tobacco Attacks Sensible F.D.A. Vaping Rules."

Two points for debate surface immediately.

First is the question of just how sensible those rules really are. Second is the insinuation that tobacco companies should play no role in developing nicotine products that are far less hazardous than cigarettes.
Hits innocent vapers instead – Guy Bentley
The editorial board of the New York Times found itself in the curious position Wednesday of attacking Big Tobacco by supporting regulations that wipe out the industry's main competitors in the e-cigarette/vaping industry.

The New York Times editorial argues against any change to the Food and Drug Administration's so-called Deeming Rule. The rule, to be made effective August 8, 2016, requires all vapor products to go through a prohibitively expensive approval process.
Of electronic cigarette? – Chris Price
Ecigs have some terrible effects:

They reduce taxes. If people stopped smoking and switched to vaping, national and US State taxes would shrink by an enormous amount.
Some US States would go bankrupt: ones like California that are only kept afloat by the tobacco taxes and MSA funds.
They increase government costs and expenses in countries with social care programmes. For example in the UK….
---

---
A Government Shutdown and Save Thousands of E-Cigarette Businesses
Brian Fojtik – The Reason Foundation
The continuing resolution that funds the federal government expires next Friday. This early in the Trump administration, Congress appears likely to pass an omnibus revenue bill to avoid a government shutdown.

Right now, leaders from both parties are negotiating terms of that agreement. Including a change to the predicate date in FDA e-cigarette regulations would preserve thousands of small businesses, save American jobs and help smokers quit.
---

---
Alec Kennedy
Philip Morris Limited has announced plans to integrate its cigarette, heated tobacco and e-cigarette operations, creating PM Limited (UK and Ireland), a single multi-category business.

The company said the move would be a further step towards its "commitment to a smoke-free future" and will help to boost adoption and availability of its e-vapor brands like Vivid, Nicocig and Mesh, as well its heated tobacco product Iqos.
The first big international event in vaping!
A great night full of vaping, music and good food. The 2017 edition of Vapitaly left nothing to chance, and they have really thought of everything. At 6 PM on Saturday, May 20, precisely when the lights in the exhibition halls are turned off that first day, the stage lights and food trucks will fire up, bringing the White Night of Vaping to life, the all-night party of Vapitaly.
Votes To Regulate E-Cigarettes
The city of Bloomington plans to regulate the use of electronic smoking devices or e-cigarettes in much the same way it does regular cigarettes.

City Council voted Wednesday night to amend the current city smoking ordinance to include e-cigarettes.

Bloomington's Community and Family Resources Director, Beverly Calendar Anderson says it's about protecting public health.
---
A look back at how things have moved on or otherwise…
High command has lost its way
Clive Bates – The Counterfactual
A recent editorial in the journal Tobacco Control discusses what's wrong with the FDA. In fact, the editorial is more telling about what's wrong with tobacco control.

The President of the Campaign for Tobacco-Free Kids, Matthew L. Myers – arguably the de facto world leader in tobacco control advocacy – appears to believe that the main problem with the FDA is that it is not doing enough to prevent new niche cigarette products reaching the market….
Drugs harm reduction and tobacco harm reduction
Knowledge. Action. Change
Drugs harm reduction – as a response to HIV/AIDS – included the adoption of a wide range of radical harm reduction interventions and was a public health success. It remains an established part of the professional Public Health agenda. In contrast the Public Health response to e-cigarettes and tobacco harm reduction has ranged from the negative to the cautious. The recent Public Health England report is exceptional for its endorsement of e-cigarettes….
Dick Puddlecote
A debate took place tonight at the Royal Society for Public Health which is quite revealing about the echo chamber that their industry operates in.

Entitled "e-cigarettes and the workplace" what do you think the make-up of the panel would be? Employers maybe, employees, trade union members? That sort of thing? Maybe a tobacco controller or two to add a bit of balance?…… Nah, course not. Here it is…..
---
Visit Nicotine Science & Policy for more News from around the World

---