Vapers Digest 20th April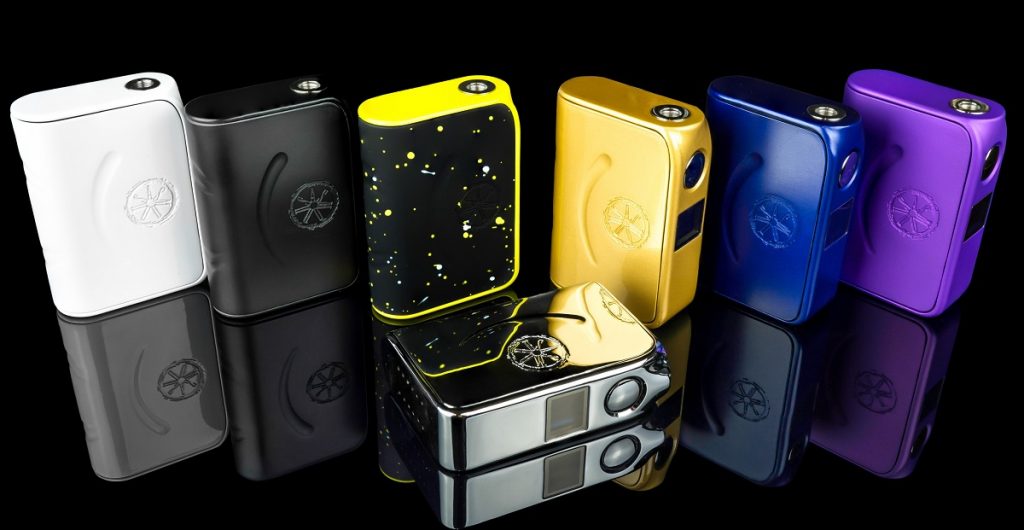 Thursday's News at a glance:
Vaping and tobacco harm reduction – highlights from England – Comprehensive Overview of Vaping Research – MHRA Update Email #16 – The Elitist, Biased Tobacco Control Journal – Too many studies have hidden conflicts of interest – NYC Mayor Encourages Cigarette Smuggling – Healthy Kids Can Coexist with Flavored E-cigarettes – Smoking prevention law to include e-cigarettes – Study Shows Vaping Less Harmful – Nicotine Science and Policy Daily Digest – Thursday, 20 April 2017
Highlights from England – Clive Bates
On this page I set out some of the good things on tobacco harm reduction that have come from England.
Mawsley, Planet of the Vapes
Researchers from the Schroeder Institute (along with academics from John Hopkins Bloomberg and the University of Vermont) conducted a systematic review of 687 pieces of published empirical electronic cigarette research literature. Their findings were presented at The National Conference on Tobacco or Health, one of the largest gatherings of the United States tobacco control movement.
---

---
John Summers, GlosVaper
We are now only a month away from the end of the transition period on 19 May 2017. Starting from 20 May 2017, only TPD-compliant products can be sold and retailers will need to remove from sale any remaining stocks of products that do not comply.
Most manufacturers, importers and re-branders have successfully completed the submission process to notify their existing products and we now have well over 20,000 UK products listed on our website.
Vapers In Power
Or, more prosaically – are you up for appearing on the news to try to repeal the TRPR?

See, this is the thing. There's going to be a surprise general election in the UK. We've stood in elections before and good things happen, we get a 'free' (£500 is the cost of standing) mailshot to tens of thousands of homes, we get media coverage, we get to speak at public events. This time, we want more.
---
---
Aspen Valley Vapes
If you've spent any time at all looking into ecigarette science and health research, then you've almost certainly come across Tobacco Control. If you haven't, it's perhaps one of the most viciously anti-tobacco and ant-vaping publishers out there.

They recently came under fire for a hilariously pretentious and infuriatingly elitist editorial in which they suggested that no one should talk about their research anywhere online unless it's approved and filtered through their website.
Julia Belluz
I once got a press release about a "landmark" study showing cranberry juice could cut the risk of urinary tract infections. This study piqued my interest. All the credible research I'd seen on cranberry juice and UTIs suggested the sweet stuff had little or no effect. So was this new study really a game changer?

When I looked at the paper a little more closely, I found out it wasn't just funded by Ocean Spray, one of the world's leading makers of cranberry juice; it was also co-authored by Ocean Spray staff scientists.
---

---
With Plan to Massively Jack Up Prices – Scott Shackford
Who knew New York City Mayor Bill de Blasio was such an open supporter of black markets?

Today de Blasio announced that he wants to make smuggling an even more financially lucrative option by jacking up the taxes on packs of cigarettes. Right now the lowest price for a pack of cigarettes in the city is $10.50 a pack. Under his proposal announced today the floor would jump to $13 a pack, the highest in the country.
Michelle Minton
I'm "heartless" and "don't care about the welfare of children." At least, that is what I'll be accused of when I say authorities should not ban the sale of fruit and candy-flavored electronic cigarettes despite the product's potential appeal to minors. This is because fun flavors also appeal to adult smokers. More importantly, early research indicates that these flavors help smokers switch to vaping and not go back to their deadly traditional cigarette habit.
---

---
Jimmy Hafrey – Churnmag
The study focused on how both vaping and smoking can affect the genome's in a person's DNA. Human DNA has over 25,000 genomes located within its structure and damage to the genome sequence can lead to fatal disease, including cancer, heart disease, and respiratory problems. By choosing to study how smoking can affect it, scientists are learning about whether or not vaping is better for people than smoking.
Olivia Ugino
Tompkins County, NY (WSYR-TV) – In Tompkins County, not everyone is happy with a proposed law that would prohibit selling tobacco products to people 21 and under as that plan also includes e-cigarettes.

Traditional cigarettes and e-cigarettes have been lumped together since a court ruling in 2010 put both under a "tobacco product" umbrella. But those who use them say that's not fair.
---
A look back at how things have moved on or otherwise…
Dick Puddlecote
I've consistently said that e-cigs show up tobacco control industry corruption brilliantly, and here is another fine example.

If you've ever doubted that fact, just get a load of this from Australia!

Last year the federal health department, on behalf of the Intergovernmental Committee on Drugs – senior bureaucrats advising federal, state and territory ministers on drug issues – commissioned a policy review on the regulation, sale and marketing of e-cigarettes with or without nicotine, and the practice of "vaping". …
Rear their ugly head again
Christopher Snowdon – Velvet Glove Iron Fist
More health fascism from the Emerald Isle…

Health authorities in developed countries, where the most headway against smoking has been made, now talk about playing the "endgame" with tobacco, that is, reducing the percentage of smokers in the overall population, currently about 20 per cent, to 1 or 2 per cent….
To ban smoking and vaping during working hours
Simon Clark – Taking Liberties
I'm writing this in my car outside the BBC Cambridge studios. I was on BBC Radio Nottingham this morning. I also recorded an interview for Capital FM (East Midlands) and in a few minutes I'm doing the same for East Midlands Today (BBC1).

Forest has been asked to respond to the news that Nottinghamshire County Council wants to introduce measures that will result in a ban on smoking by members of staff during office hours.

It will also be a disciplinary offence to smoke in uniform.
---
Visit Nicotine Science & Policy for more News from around the World

---