Vapers Digest 1st June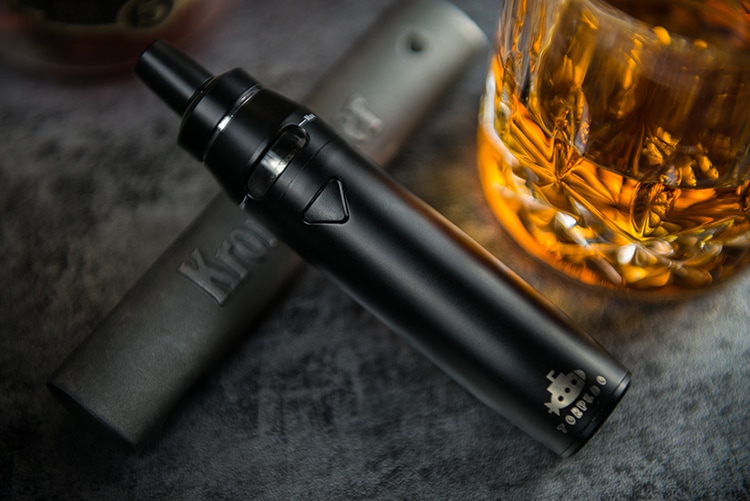 Thursday's News at a glance:
The Mark Of Stupidity – Democrats press FDA to proceed – Congratulating The Fox For Killing The Livestock – There was a snus convention in St. Louis! – Snus Cleared of Pancreatic Cancer Risk – Bladder Cancer Claim – Chewers and Dippers – Reinventing The Wheel – Harm reduction as the new paradigm for health care – New smoking and vaping rules – A child drinks e-liquid in Canada – Do e-cigarettes really help? – Heat-Not-Burn Tobacco Cigarettes – Worst Might Be Yet to Come for PMI – Nicotine Science and Policy Daily Digest
Dick Puddlecote
You may remember anti-smoking tax spongers telling us that they'd found out kids don't like ugly things, which is true but has nothing to do with whether they'll take up smoking or not at some point. They also said that smokers had said an ugly packet might make them ring a quitline, but not whether they would actually quit smoking.
With destruction of the vaping market – we respond
Clive Bates, The Counterfactual
Earlier in May, eleven Democrat senators appeared to be channelling talking points from the Campaign for Tobacco Free Kids when they wrote a letter to the incoming FDA Commissioner Dr Scott Gottlieb.

Together with my co-conspirator, Sally Satel from the American Enterprise Institute, we have responded firmly but fairly with an article in Forbes: Senators' Letter To FDA Commissioner Gottlieb Perpetuates Misconceptions About E-Cigarettes [pdf]
For Killing The Livestock – Dick Puddlecote
Today is World No Tobacco Day and to mark the occasion the Brussels-based Smoke Free Partnership – whose members include ASH and Cancer Research UK – held a lunchtime event at the EU parliament.

The keynote speaker was 

Vytenis Andriukaitis

, the Lithuanian Health Commissioner. If you are a vaper, you may be staggered as to what he said. Here is an edited excerpt of the speech which you can read

here

.
---

---
CASAA
A remarkable thing happened this past weekend. The first-ever snus convention in the United States was held in St. Louis, Missouri. Down a rather nondescript hallway on the third floor of a hotel, there was a small conference room with a speaker's dais, projection screen, and about 40 chairs. Despite its modest appearance, one couldn't escape the feeling you were witnessing something of great importance, perhaps historical. Kudos to Chad Jones (snubie.com) for his leadership in organizing this event.
Salynn Boyles, Med Page Today
Use of the moist oral snuff product known as snus was not associated with a greater risk for pancreatic cancer in a pooled analysis of nine prospective studies involving more than 400,000 men.

The lack of association was seen for all durations and intensities of use, Marzieh Araghi, PhD, of the Karolinska Institute in Stockholm, Sweden, and colleagues reported in the International Journal of Cancer.
Mawsley, Planet of the Vapes
Scientists presented data from two studies to the 112th Annual Scientific Meeting of the American Urological Association. They claim it shows links between the vaping and the presence of bladder cancer risk, in addition they associated the intensity of smoking traditional cigarettes to a higher risk of mortality among bladder cancer patients.
---
---
Get the Facts on Smokeless from CASAA
Brad Rodu, Tobacco Truth
Smokeless tobacco users in the U.S. are constantly under attack for their "bad habit".  Public health officials and organizations deliberately misinform consumers about smokeless health risks, generating undue pressure to quit from friends and families.

The truth about smokeless has been hard to come by. Chewers and dippers can watch my informative video interview with Mudjug's Darcy Compton (here), or they can read or listen to my book, For Smokers Only, How Smokeless Tobacco Can Save Your Life.
Mawsley, Planet of the Vapes
Doctor Liz Simpson is a senior lecturer at the University of Ulster's School of Psychology research institute. Northern Ireland Chest, Heart and Stroke (CH&S) have managed to get her to speak out about vaping after she was given £116,453 by them to "provide a better understanding of the personal and social factors influencing e-cigarette use."
---

---
Harm reduction as the new paradigm for health care
The concept of "First, do no harm," which is embedded in the oath that kicks off the careers of most new doctors in America, has become something of a surrogate for the practice of medicine. But it's something of a false promise. Doctors routinely cause their patients harm. The oath we should be taking is, "Help others with as little harm as possible."
Jules Knox
Starting July 15, smoking and vaping will be banned on patios and within 10 metres of a door, window or air intake. It will also be prohibited in city-owned public spaces including popular areas such as Victoria and Wascana Park.

Vaping will also be banned inside places where smoking is already prohibited.
Whose fault is it? – Jim McDonald
In Canada yesterday, vaping made national news — and it was bad for everyone concerned.

A nine-year-old in Fredericton, New Brunswick, picked up a bottle of e-liquid from a school playground and tasted it. The child's mother, Lea L'Hoir, told the CBC that the girl and her friends all tasted the liquid because it smelled good and had a unicorn on the label.
---

---
Isaac Manayath, Indian Express
In 2013, Philip Morris International, the American tobacco giant, announced that it would start manufacturing e-cigarettes. The announcement stunned many observers. Why would the company invest $100 million in a new venture that could disrupt its own business?
Smoke by Any Other Name – Manuel Peitsch
As independent scientists are starting to analyze our products, it is perhaps not surprising that different methodologies are applied. We note, for example, that Auer R, 2017 reporting on a chemical analysis of the IQOS aerosol used a "smoking device designed and tested in [their] facility". Without further description of this system, it is hard to compare their analysis with those we have reported previously, using standard and validated smoking machine systems and procedures.
For Philip Morris International – The Motley Fool
Global tobacco giant Philip Morris International has found surprising success with its iQOS heated-tobacco product. What's come as an even greater surprise is the extent to which the company has embraced the concept of reduced-risk products.

Philip Morris has explicitly said that it sees a world where its traditional cigarettes no longer exist, and it has moved aggressively to roll out the iQOS platform in test markets like Japan.
---
A look back at how things have moved on or otherwise…
Dick Puddlecote
Responding to the Minister's award, Deborah Arnott, chief executive of ASH, said:
"Despite relentless tobacco industry lobbying the Public Health Minister made sure that the government proceeded with the introduction of standardised 'plain' packaging of cigarettes. Her commitment to tackling the harm caused by tobacco is unquestionable and we are delighted that her work has been recognised by the World Health Organisation."
Tobacco harm reduction – RCP report on e-cigarettes.
The Royal College of Physicians' new report, 'Nicotine without smoke: tobacco harm reduction', has concluded that e-cigarettes are likely to be beneficial to UK public health. Smokers can therefore be reassured and encouraged to use them, and the public can be reassured that e-cigarettes are much safer than smoking….
Your stories needed! – New Nicotine Alliance
In the now (almost) immortal words of Professor Gerry Stimson, 'vapers and vape shops are the new front line in smoking cessation services'. Typically this is an informal process with vape shops doing their best to help their customers to understand the products and how to use them…
---
Visit Nicotine Science & Policy for more News from around the World

---