Vapers Digest 17th March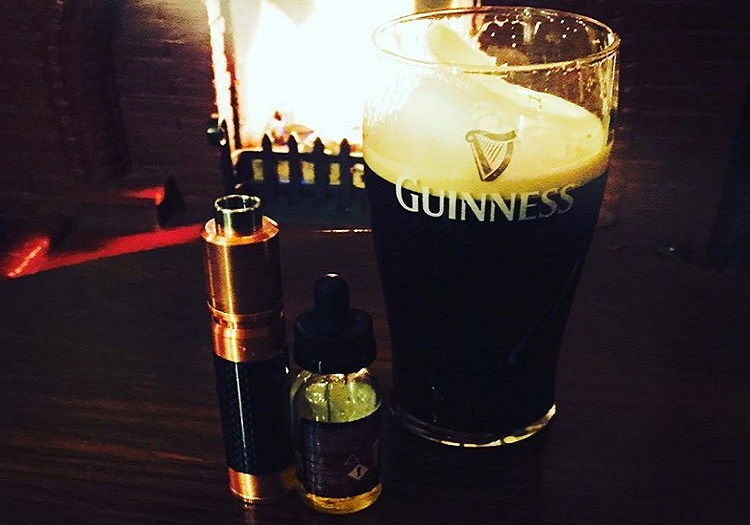 Friday's News at a glance:
EU vapers say No to tax; New York doctors say No to harm reduction – Again the EU is told No – Should We Be Worried About Teen Vaping? – How Politics and Ideology Drive the Debate – Up in smoke – Tobacco-Free NHS – FDA Fails to Show How Proposed Rule – Debrett's Guide to Vaping Etiquette – Nicotine Science and Policy Daily Digest – Friday, 17 March 2017
New York doctors say No to harm reduction – Fergus Mason
The European Union's first moves towards imposing a tax on vapour products suffered a blow this week, when the results of their recent public consultation were released. Meanwhile health officials in New York state have been telling smokers not to switch to vaping, although 80% of the state's teen tobacco users seem to have done exactly that.
Paul Barnes, Facts Do Matter
Regular readers will of course remember fondly that the EU held another "public consultation" recently, with the closing date of last month. This so-called public consultation was all about the taxation of manufactured tobacco products. Of course, being the EU and with the shiny new Tobacco Products Directive it just had to include the humble e-cigarette, despite (of course) neither the devices themselves, nor the liquid refills containing any actual manufactured tobacco at all – natch.

The final results are in, and as usual there's a few talking points.
---

---
An In-Depth Look at the Facts and the Arguments
Lee Johnson – Blacknote
Youth smoking is something that basically everybody – vaping advocates and detractors alike – wants to stop, and so gateway claims are used to justify placing restrictions on e-cigarettes. Even if vaping isn't that bad, the argument goes, if it leads to smoking then we need to stop youth from vaping however we can.
How Politics and Ideology Drive the Debate
Basically everything about teen vaping is blown out of proportion at every turn. We're spun a tale of epidemics, gateways and "a new generation hooked on nicotine," and yet less than three in out of every thousand never-smoking teens are regular vapers and the youth smoking rate continues to fall. The concern is way beyond what the evidence justifies.
---
---
Saul Shiffman
Last week, Allegheny County Council voted to ban the use of e-cigarettes in public places such as restaurants, stadiums and schools. The ban is unfortunate and ill-advised. The rule treats vaping just like smoking and sends the message that vaping is just as dangerous as smoking. This is just not true and could discourage smokers from switching to e-cigarettes, which carry much less risk than smoking.
Troubleshooting tips for hospitals – Duncan Selbie
Over recent months we've been speaking to NHS trusts at different stages of the journey to becoming tobacco-free. Implementing smokefree grounds is something that some have struggled with, but there are useful learnings out there too.

A tobacco-free NHS is about creating a 'new normal'. Since 2007, people haven't been able to smoke inside any hospital building, and don't expect to be able to.
---

---
On Smokeless Tobacco Would Improve Safety or Save Lives
Brian Fojtik – The Reason Foundation
In what might have been an attempted end run around efforts by President Trump and Congress to limit the number of last-minute regulations that were rushed through at the end of the previous administration, the FDA announced new regulations for smokeless tobacco on the last day of the Obama administration and published the proposed rule on the first business day of the new Trump administration.
---

---
Once a rare sight, e-cigarettes have well and truly entered the mainstream in recent years, with more and more people taking up vaping around the world. In fact, a recent survey commissioned by Vype showed that 45 per cent of us now have a friend who vapes, and 26 per cent a family member. Vaping has an impact on many of us, either as consumers or observers – but the etiquette surrounding it remains largely unknown.
How to tackle the social minefield – Emma Thelwell
Never in bed, or in a queue, and certainly not in a restaurant – the fog may have finally cleared on the rules of vaping in polite society. There are now more than 2.8m e-cigarette users, or vapers, in the UK, according to official figures.
Yet many still don't know where or when they should vape – with more than half of those surveyed by e-cigarette brand Vype complaining they were "baffled".
---
A look back at how things have moved on or otherwise…
To ignore unintended consequences of e-cigarette policies
Clive Bates – The Counterfactual
"…there is growing recognition that much harm can be caused by the very policy interventions designed to address drug use, up to and including the destabilisation of entire 'narco-states' but including many counter-productive unintended consequences"
Vaping Ban FAILS At The Eleventh Hour – New Nicotine Alliance
The NNA welcomes the news that Welsh Labour attempts to ban the use of eCigarettes in enclosed public spaces has failed. The NNA has opposed this draconian measure, which formed part of the wider Public Health (Wales) Bill, since it was first drawn to our attention two years ago. The news means that there will be no restriction of the use of eCigarettes in public enclosed spaces for the forseeable future….
Sarah Jakes – Spiked
After a lot of official nervousness in the UK about vaping, it is striking that government bodies and public-health officials are now openly arguing that it is much safer than smoking. This is a very different attitude to many countries around the world, where vaping is still restricted and officially frowned on….
Save E-Cigs
Save e-cigs is going to shut down. We have done our job, we were there at the start of this, in Brussels fighting to get the TPD changed from medical regulations, and we have been there in Wales, fighting to stop the proposed vape ban.

And we think we did OK. We helped to change the course of the TPD, and last night the Welsh Health Bill was defeated. Probably not how we would have wanted it to be defeated, but it was defeated nonetheless, and we know that we played a small role in that.
---
Visit Nicotine Science & Policy for more News from around the World

---