Vapers Digest 20th March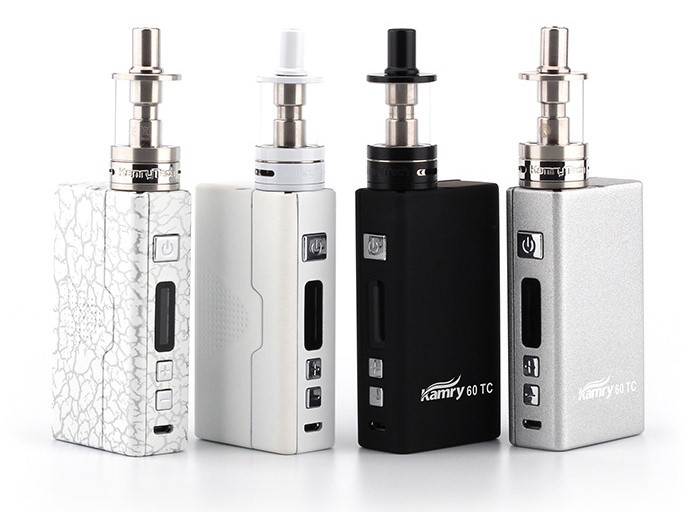 Monday's News at a glance:
TRPR Enfarcement – Nicotine Addiction: An Open 30-Day Public Health Challenge – Quiz – e-cigarettes and harm reduction – Secret Campaign Promoted Youth Cigarette Addiction – Teen vaping and gateway effects – Defending science, NOT industries – GFN2017 First speakers announced – Potential public health benefit of e-cigs – A Russian Defeat for Tobacco Control – Common Sense To Back Vaping – Vape explosions – E-cigarettes exploding in popularity – Vaping In The News – March 12th – 18th
Rhydian Mann – New Nicotine Alliance
For all of you out there who know what my day job, is this piece won't surprise you at all. For those who followed the development of the Tobacco Products Directive (TPD) 2014 into the UK's transposed version, the Tobacco and Related Products Regulations (TRPR) 2016, this piece will be even less of a surprise.

For everyone else, well, this could be both an education and a shock!
An Open 30-Day Public Health Challenge
Kevin Crowley, Vaping Links
For decades, Public Health, Tobacco Control, and Government experts have agreed in unison, that nicotine is the addictive chemical in cigarettes with comparisons and statements that nicotine is as or more addictive than heroin.

This "Public Health Challenge" is to show scientific proof that the assertions of addiction are true.
A quiz with no winners, no prizes and no easy answers
---

---
Admits that Its Secret Campaign Promoted Youth Cigarette Addiction
Michael Siegel – The Rest of the Story
Through a shocking revelation, we learned last week that a major, national anti-tobacco organization ran a secret campaign to promote youth cigarette addiction.

The organization: The Campaign for Tobacco-Free Kids. The secret campaign: Federal lobbying against a ban on menthol-flavored cigarettes.
Carl V. Phillips, Lee Johnson
Lee Johnson has two good posts about teenage vaping, with an emphasis on claims that it is a "gateway" to smoking. The first looks at how to scientifically assess whether there is a gateway effect, and the second is mostly about policies that might discourage teen vaping. They are long, but you should read them if you are interested in really understanding the science and politics of vaping
---
---
Dr Farsalinos denouncing an article in the Sunday Herald Scotland
My job is to defend science and evidence, not any industries. In that respect, and after waiting for 24h for the journalist to revise, I am obliged to denounce an article published in the Sunday Herald Scotland in which I am MISINTERPRETED as defending links between the tobacco and vaping industries and characterizing attacks on research into vaping funded by Big Tobacco were a form of "academic McCarthyism".
VTTV Monday – Take it with a pinch of salt?
Global Forum on Nicotine
We can now reveal the first speakers to be confirmed for GFN 2017. Details can be found here.
We think this is already an impressive line-up and more will be added in the coming weeks. We will also be publishing the draft programme on-line in the next week and will send another alert when this is done.
---

---
EurekAlert
A new study predicts that when e-cigarettes are available as alternative to cigarettes, by 2050 the 32% of smokers in the UK that otherwise would have continued smoking would have completely switched to e-cigarettes.

'Our results show an overall beneficial effect of e-cigarettes on a population, reducing smoking prevalence and smoking-related deaths,' says Dr James Murphy, Head of Reduced Risk Substantiation at British American Tobacco.
Dmitri Kossyrev
After not being able to access my blog a few days ago, regular reader Dmitri Kossyrev suggested that he might write a guest piece about the recent defeat (yes, defeat!) suffered by the Russian branch of Tobacco Control. Of particular interest to me in his piece was the mention of the Tobacco Control conference in Moscow, which I've covered before.
Donna Darvill NNA(AU) eagerly awaiting a reply…!
As you know, my organisation (NNA AU) has submitted an application to have nicotine in low concentrations for use in ENDS removed from Schedule 7 of the poisons standard for the purposes of THR. You'd be aware that traditional cigs are already exempt from the scheduling and are available on every street corner.

Although this application was complex for us, it was free of charge and allowed public input and consultation….
The truth behind what you see in the news
Jim McDonald, Vaping 360
Vape explosions are a hot topic these days. Thanks to cameras being everywhere, we see a new video of a supposed exploding e-cig every couple weeks or so. It's not so much that vapes blow up a lot, but that when they do, it's a story that spreads seemingly without end. What we have is an optics problem. It's not what actually happens that's an issue; it's what people think is happening.
---

---
Robert Morgen
Professor Stephen D. Sugarman, who is the Roger J. Traynor Professor of Law at the University of California at Berkeley, recently wrote an op-ed piece for RegBlog. The opinion, which you can read in full here, covers the whole issue of vaping, from highlighting the difference between smoking and vaping to measures that the US government can take to introduce vaping as a smoking cessation tool.
The number of American adults who smoke cigarettes has fallen sharply, from 42.4 percent in 1965 to 15.1 percent in 2015, according to the Centers for Disease Control and Prevention (CDC). Naturally, cigarette sales also declined over the same period.

But new research in the American Journal of Preventative Medicine shows that the fall in sales of traditional cigarettes slowed in 2015, while sales of e-cigarettes — which also pose health hazards — are skyrocketing.
Use e-cigs more to reduce risk than consume flavorings
A study on why youths consume electronic cigarettes has determined that the driving factor is avoiding or reducing harm from smoking traditional cigarettes, rather than the attraction of candy and fruit flavorings.

The study was based on a survey of 418 individuals between ages 12 and 17 by the National Institutes of Health and the Food and Drug Administration between September 2013 and December 2014. The individuals had used a vapor product during a 30-day period.
Kevin Crowley, Vaping Links
Surgeon General Lies ~ Neil Boortz ~ Bill Godshall Update ~ Think Of The Children™ ~ There is no gateway ~ Brian Fojtik ~ Chaos ~ Cole-Bishop HR1136 ~ Nicotine Addiction
---
A look back at how things have moved on or otherwise…
Asking the wrong question – Clive Bates – The Counterfactual
Following the dumping of the Wales Public Health Bill and its attempt to ban vaping in public places, the Daily Telegraph covered the story (Plans to ban e-cigarettes in public places defeated) and included an online poll – see above. But I think they ask the wrong questions. These were the questions asked:
Paul Barnes – Facts Do Matter
I know, cliché but it kind of makes sense. You see, today is the day that all the idiots that supported the Public Health (Wales) Bill in its entirety are now bleating about missed opportunities with regards to the health of the public in Wales. Thing is, as Dick Puddlecote has amply explained here and here, the Public Health (Wales) Bill wasn't ever truly about health
Paul Barnes – Facts Do Matter
As the date draws closer for actual implementation of the voted-in Tobacco Products Directive, EU Member States are producing their interpretation of the Directive. Unlike the UK which has been decidedly light-touch, though how light-touch remains to be seen, Member States have taken to adding a bit extra – i.e. "Gold Plating" the Directive which only serves to make it worse….
---
Visit Nicotine Science & Policy for more News from around the World

---