Vapers Digest 12th May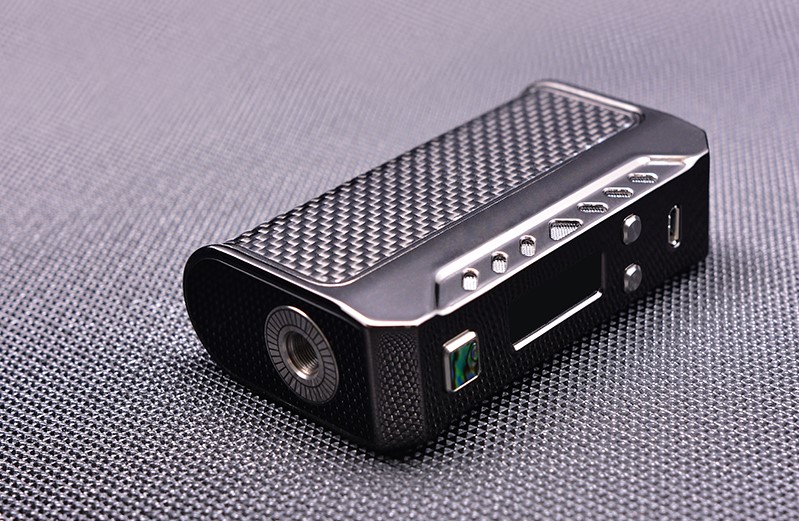 Friday's News at a glance:
E-Cigarette Summit USA. Where was vape? – Vaping continues to be a public health success in the UK – Scott Gottlieb confirmed as FDA Commissioner – Gottlieb Can Save E-Cigarettes and Lives – Smoking ban should include all public areas – No vaping, please: – County Legislature bans smoking – New smokeless cigarettes – Nicotine Science and Policy Daily Digest
Where was vape? – Oliver Kershaw
The inaugural US E-Cigarette Summit took place in Washington DC on Monday. Encouragingly, there does now finally appear to be a consensus amongst the tobacco control community: Smokers should be encouraged to use vaping products if they've been unable to quit using FDA approved stuff. To many in the vaping industry, this will appear to be missing the wood for the trees, but that's just the nature of consensus. It's a net positive, and could not have occurred even a year ago.
Tobacco Harm Reduction Association of Canada
This survey is designed to enable us:  *Understand what vapers and the vaping community know about vaping. *Understand what non-vapers know and understand about vaping.  *Establish programs that will guide THRA in it's communications.
Help educate others about: *Electronic cigarettes and vaping technologies. *Their usage.
*How electronic cigarettes have helped us as an alternative to using combustible tobacco products.
This survey may take up to 20 minutes to complete. Please help us to help others. "Knowledge is Power. Sharing it empowers others."
---

---
Colin Mendelsohn
The latest report on vaping in Great Britain by Action on Smoking and Health (ASH) has some important lessons for Australia.

Six per cent of the population or 2.9 million adults in GB are currently using e-cigarettes. Of these 1.5 million have quit smoking altogether. Many others have gone on to quit smoking and vaping as well.
Transcript Part 1
Hi, I'm Brent Stafford, and this is Reg Watch by RegulatorWatch.com. Over the next few months, the future of vaping in Canada is going to be decided here at our nation's capital on Parliament Hill and in the bureaucratic offices of Health Canada where we're taking you for an exclusive, in-depth discussion with the lead policymakers on vaping.
---
---
As FDA Commissioner – Diane Caruana
Amongst the mixed opinions pertaining to whether Gottlieb was the right pick for head of the FDA or not, there are those who are put off by the fact that he has deep ties to drug companies and others that fall under the FDA's jurisdiction. However there are others who regard this as an advantage, meaning that he has experience in the industry.
Michelle Minton
More than a month after his confirmation hearing, Congress finally voted to confirm Trump's nominee for Food and Drug Administration (FDA) commission. While Dr. Scott Gottlieb's ties to the pharmaceutical industry provoked concern among Democrats, his long history of working within government health agencies and his relatively moderate aspirations for reforming the agency he now helms, won over a majority of Senators.
---

---
Shehab Khan – Independent
Smoking should be banned in all public areas, health experts have said.

The Royal Society for Public Health (RSPH) has called on pubs, restaurant gardens, shopping areas and public parks to be included in the list of areas where it is illegal to smoke.

According to the society, the move would lead to one third of smokers turning to e-cigarettes.
Austin council to ban e-cigarettes from parks, bars
Elizabeth Findell – American-Statesman
Austin City Council members on Thursday asked staffers to add electronic cigarettes to the list of tobacco products covered by city ordinances, adding them to existing bans. City policies disallow smoking in public places including city parks, bars and restaurants.

The move to include e-cigarettes passed unanimously on the consent agenda, with no discussion, though Council Member Delia Garza did comment that she considered it a victory for public health and overall clarity of city positions.
Ali Hibbs, Albany County
At its monthly meeting on Monday, May 8, the Albany County Legislature passed a law banning tobacco in county-owned parks and recreation facilities, including the use of liquid nicotine and other vaping products.

The legislation, Local Law A for 2017, was introduced by Legislator Paul Miller (D-32) from Guilderland, and co-sponsored by nearly every member of the Legislature's Democratic Majority, as well as some Republicans. It prohibits cigarettes, tobacco products, liquid nicotine and electronic cigarettes in…
---

---
Claim to reduce health risks, but many are doubtful
A new type of smoking device that heats tobacco instead of burning it is now being rolled out in Canada, but not everyone is convinced it will reduce the health risks associated with traditional cigarette smoking.
The so-called "heat-not-burn" (HNB) products only heat the tobacco and deliver a nicotine hit without the smoke. Proponents call the technology "risk reduction" — a less harmful alternative to regular cigarettes. Manufacturers claim it removes up to 95 per cent of toxic chemicals in cigarettes.
---
A look back at how things have moved on or otherwise…
In the House of Lords – Mawsley – Planet of the Vapes
Viscount Ridley talks about the unfairness of European law making, the manner the Pharmaceutical industry unfairly influenced decision making and how lives will be lost with the imposition of the Tobacco Products Directive (TPD). He used the recent reports by Public Health England (PHE) and the Royal College of Physicians (RCP) in his arguments. It's a powerful, if long, speech that demands a listen…
Dick Puddlecote
The film has proven to be as divisive as the debate that surrounds it, with reports in just about every news outlet reflecting their previously entrenched views about the referendum. About the only unbiased report I could find today was in the IB Times, although Vice published a fun piece of half-satirical flim flam which captures the pre-screening atmosphere quite well.
On e-cigarettes – Head Rambles
My first reaction is that at last someone is actually using that grey matter between their ears. For the last ten and more years the policy regarding any nicotine related topic is restrictions and bans [unless of course it's from Big Pharma]. To see an announcement that is actually positive in tone and doesn't include the words "ban" or "restrict" is not just refreshing – it's quite remarkable…
---
Visit Nicotine Science & Policy for more News from around the World

---