Vapers Digest 11th May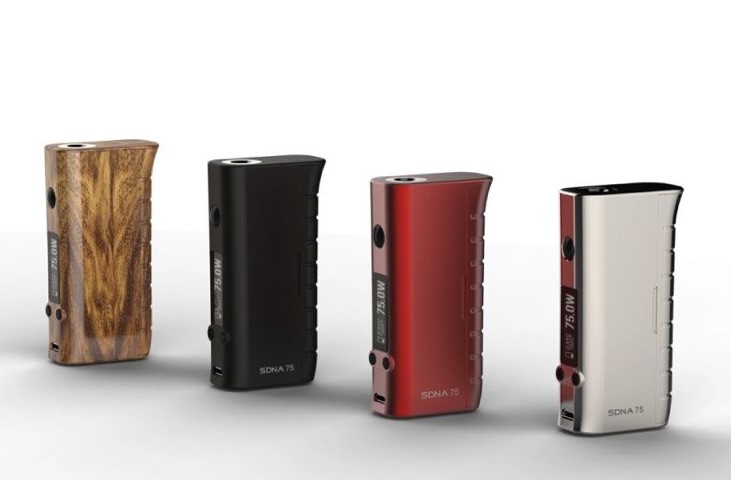 Thursday's News at a glance:
Stop Pretending, 'Public Health' – You're Simply Common Prohibitionists – Vaping in the U.K – THRA Annual 2017 Vaping Survey – First they came for.. – Ignorance or Hypocrisy? – Who gets the Vaper's Vote? – Nicotine is not Addictive – Fierce debates dominate D.C.'s first E-Cigarette Summit – Internalized smoking stigma – Don't thwart an ally in the war on tobacco – City considers new rules for e-cigs – Philip Morris International – Nicotine Science and Policy Daily Digest
You're Simply Common Prohibitionists – Dick Puddlecote
A few years ago comedian Steve Hughes jokingly spoke of the approach 'public health' has towards smoking.

"Can we still buy cigarettes?"
"Of course!"
"Where can we smoke them?"
"Nowhere"

Now, it's a regular refrain from the vile, selfish wankers who form tobacco control's fan base – basically curtain-twitching prodnoses who believe the world revolves around them, their shit doesn't stink, and that they are entitled to meddle in other people's lives – that smokers should smoke in their own homes and nowhere else.
Brad Rodu, Tobacco Truth
Comedian-cum-philosopher Stephen Colbert has opined, "Facts matter not at all. Perception is everything." Actual British researchers have gone a step further, finding that, with e-cigarettes and vaping, perception changes behavior.

British health authorities have consistently told smokers the truth about vaping since 2011 (here, here, here and here), while American officials, in their pursuit of a "tobacco-free society" or a "tobacco endgame," have emphasized the negative, or simply perpetuated untruths and urban myths.
Tobacco Harm Reduction Association of Canada
This survey is designed to enable us:  *Understand what vapers and the vaping community know about vaping. *Understand what non-vapers know and understand about vaping.  *Establish programs that will guide THRA in it's communications.
Help educate others about: *Electronic cigarettes and vaping technologies. *Their usage.
*How electronic cigarettes have helped us as an alternative to using combustible tobacco products.
This survey may take up to 20 minutes to complete. Please help us to help others. "Knowledge is Power. Sharing it empowers others."
---

---
Paul Barnes, Facts Do Matter
The smoking ban. Introduced on July 1st 2007 (in England, but the Scots had to go one better and implement it officially on March 26th 2006. Plus Wales did it on April 2nd 2007 – if only it had been a day earlier – and Northern Ireland on April 20th 2007). The ban is now almost 10 years old.

For those that don't remember how it all came about, a brief history lesson is needed.
Paul Barnes, Facts Do Matter
It seems the hypocritical vapers friend ASH have been up to their old tricks. Again. I'm not at all surprised, after all this time last year they said the 250,000 vapers that use 20mg/ml and above don't matter. Fancy that!

This time, bless their ignorant black souls, they are claiming that the message that vaping is a valid alternative to smoking isn't getting through to smokers. Well, who would have thought that?

It can't be anything to do with the "welcoming" of bans now could it?
Totally Wicked
On Thursday 8th June, voters across the UK go to the polls to cast their votes in the General Election. Arguably, this will be the most significant election in the lifetime of most voters. Whoever becomes the Prime Minister on 9th June will be responsible for negotiating the UK's withdrawal from the European Union and then for reshaping the UK's place in the world. This will involve significant changes in domestic policy and a new approach to the UK's engagement on the international stage.
---
---
Kevin Crowley, VapingLinks
The world has been manipulated into believing that nicotine itself is addictive. It isn't.

Decades of the assertion of nicotine addiction is wrong. Millions of smokers have been lied to. Millions have believed the addictive property in cigarettes is nicotine alone by default or design.

MILLIONS have tried to "quit or die" with "approved" methods.

The assertion of nicotine "addiction" by "public health" is profitable and absurd.
---

---
Carrie Wade, R Street
If you imagined an e-cigarette conference full of policymakers at a Marriott in Washington would be a tame event, you would be wrong. I suppose I shouldn't be surprised that e-cigarettes could a polarizing topic, but I will not soon forget the cheers and boos in the crowd as people stood up to state their opinions and present their research at the first E-Cigarette Summit here in Washington.
In relation to quit intentions, quit attempts, and current e-cigarette use.
Reducing the social acceptability of smoking is associated with lowered smoking prevalence. However, denormalization strategies can also contribute to the stigmatization that some smokers may feel about their smoking. Smoking stigma may be more acute if smokers are also members of other stigmatized groups, such as racial/ethnic minorities. This study examined correlates of smoking self- and felt-stigma and discrimination, among current smokers.
---

---
In the war on tobacco –  Alex Brill,  American Enterprise Institute
As cigarette use decreases, it may be tempting to supplement declining tobacco tax revenues with a tax on e-cigarettes – a relatively new, less risky alternative to traditional cigarettes. Following actions by some European nations, the European Commission is now contemplating the proper tax treatment of e-cigarettes and has just finalised a public consultation on the topic. Taxing e-cigarettes would have a negative effect on nascent, but important, public health gains for four reasons.
Al Edenloff
Vapor from e-cigarettes. Loud music. Seasonal liquor licenses. The Alexandria City Council is in the process of changing the rules for all three of those topics and wants feedback from residents.

At its Monday meeting, the council agreed to schedule a public hearing to consider a local clean indoor air policy that would include the state's regulations of e-cigarettes. It would prohibit the use of e-cigarettes in bars, restaurants, workplaces and other locations in the city.
In Philip Morris International – Allan Lerberg Jørgensen
In September of last year, the Danish Institute for Human Rights (DIHR) began work to carry out a human rights assessment in tobacco company Philip Morris International (PMI). Such an assessment has not until now been conducted by a tobacco company. This work has now been completed and we have decided to end our engagement with PMI.
---
A look back at how things have moved on or otherwise…
In the House of Lords – Christopher Snowdon – Velvet Glove Iron Fist
Yesterday saw the nearest thing to a parliamentary debate on the Tobacco Products Directive the UK will ever see. Thanks to Matt Ridley, the House of Lords was able to hear a quick blast of truth before this ridiculous EU legislation comes into force.

It would be nice if politicians could pay attention to legislation before it's signed, sealed and delivered, but anyway… enjoy. It's long but I've highlighted a few gems….
I'm an eliquid manufacturer in the vapor industry. Well, I used to be, until today, when I became a tobacco product manufacturer in the tobacco industry.

I don't care about me. I can stockpile enough eliquid of any flavor for myself and my wife and my friends and my family until we all die of old age. I have enough hardware to last decades, and the technical knowhow to fix any of it if it breaks.

I don't care about me. I'll be fine.
Ecigs established in risk reduction landscape – Julien Sellier – Vaping Post
Last Monday, the first Vape Summit was held in Paris. The meeting allowed several organizations involved in the fight against tobacco sharing points of view. At the term of the meeting, a consensual voice emphasized the e-cigarette as a risk reduction option but divergences remain.
---
Visit Nicotine Science & Policy for more News from around the World

---