In the News May 11th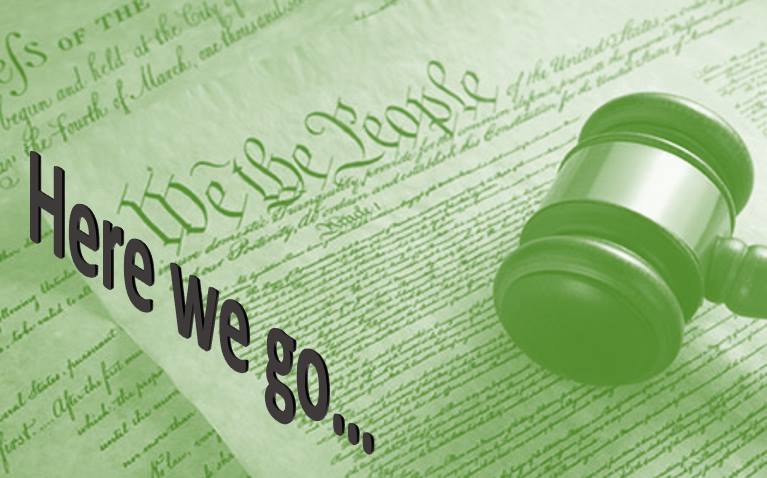 Wednesdays News at a glance:
EU e-cigarette laws savaged in the House of Lords – I don't care about me – Paris Vape Summit:  – Nottingham hospitals become first in England to lift vaping ban – Will the Irish government meet deadline – The fight against draconian e-cig regulations – If The FDA Wants A War, They Have One – Huge Parliamentary Support for E-Cigs – Vaping and the TPD discussed in the Lords Grand Committee – The Smoke and Mirrors of Tobacco Regulations – Compassion in public health is rare – What The U.S. Should Learn – The FDA's Deadly E-Cigarette Regulations – U.S. Policymakers Ignore Royal College of Physicians – Tobacco Harm Reduction Update – Nicotine Science and Policy Daily Digest – Wednesday, 11 May 2016
In the House of Lords – Christopher Snowdon – Velvet Glove Iron Fist
Yesterday saw the nearest thing to a parliamentary debate on the Tobacco Products Directive the UK will ever see. Thanks to Matt Ridley, the House of Lords was able to hear a quick blast of truth before this ridiculous EU legislation comes into force.

It would be nice if politicians could pay attention to legislation before it's signed, sealed and delivered, but anyway… enjoy. It's long but I've highlighted a few gems….
I'm an eliquid manufacturer in the vapor industry. Well, I used to be, until today, when I became a tobacco product manufacturer in the tobacco industry.

I don't care about me. I can stockpile enough eliquid of any flavor for myself and my wife and my friends and my family until we all die of old age. I have enough hardware to last decades, and the technical knowhow to fix any of it if it breaks.

I don't care about me. I'll be fine.
Ecigs established in risk reduction landscape – Julien Sellier – Vaping Post
Last Monday, the first Vape Summit was held in Paris. The meeting allowed several organizations involved in the fight against tobacco sharing points of view. At the term of the meeting, a consensual voice emphasized the e-cigarette as a risk reduction option but divergences remain.
Become first in England to lift vaping ban – Tom Norton – Nottingham Post
Dr Stephen Fowlie, medical director at Nottingham University Hospitals NHS Trust, said: "We have a duty to help our patients and staff make healthy life choices, and can't ignore the potential benefits of electronic cigarettes as a nicotine replacement therapy. We're now allowing e-cigarettes on our grounds to give our patients, staff and visitors more choice in how they quit smoking."
Meet deadline for implementing the TPD? – IVVA
The Irish Vape Vendors Association have expressed their exasperation that with only seven days until the EU Tobacco Products Directive comes into force, the government is at risk of not meeting the deadline to implement it, and their member still do not have full details on what they need to do in order to fully comply….
---

---
Just turned into a full scale war! – Vaping Giraffe
In my last post I encouraged vapers not to give up and keep on fighting the TPD and FDA deeming regulations with all means available. This is by no means over, and as Steve from the excellent Steve K's Vaping World pointed out yesterday: The Vaping industry isn't dead yet! Neither are the vapers, I might add … every single one of us is still alive and kicking. Actually that's what this is all about: Staying alive, both figuratively and literately….
Ashtray Blog
Yesterday saw an extraordinary debate in the House of Lords which was hugely helpful for vaping. Thank you to Ian Gregory of Abzed and The 100k Campaign for providing this summary, note and transcript…
---
Discussed in the Lords Grand Committee 10th May 2016 – Thanks as always to @dnglos for the YouTubage
---
William G. Shadel – RAND Corporation
Tobacco control policy has been in what feels like a near-constant state of change for the past two decades. And this isn't likely to resolve anytime soon.

With the release of long-awaited new rules (PDF) from the Food and Drug Administration on Thursday, the agency decreed that electronic nicotine delivery devices (including electronic cigarettes), cigars, hookah, pipe tobacco and roll-your-own tobacco are tobacco products that fall under its regulatory authority….
Jacob Sullum – Reason
Announcing onerous new regulations for e-cigarettes last week, the Food and Drug Administration claimed "FDA is taking this action to reduce the death and disease from tobacco products." If that were true, the agency would not be threatening to destroy an industry that offers lifesaving alternatives to conventional cigarettes….
---

---
Ain't that the truth – Simon Clark – Taking Liberties
I shouldn't be surprised but I am, which is shocking in itself.

Commenting on the news that a council in New Zealand is looking to extend an outdoor smoking ban from playgrounds to other outdoor areas, Dr Marewa Glover, associate professor at Massey University's School of Public Health, said:
11th May 2016 – Thanks as always to @dnglos for the YouTubage
From The UK's Wisdom On E-Cigarettes – Sally Satel – Forbes
If you care about vaping's implications for public health, it is the worst of times and also the best of times– it just depends which side of the Atlantic you live on.

In late April, the Royal College of Physicians released a report called Nicotine without Smoke – Tobacco Harm Reduction. The document makes a powerful, scientifically sound case for electronic cigarettes:
This day, 5/10 was initially set to be Vapers Appreciation Day, but it looks as though it became the day vapers declared war. The fact that the FDA chose to publish their regulations today was a slap in the face of the millions of people who switched from combustible to these products…

Ignore Royal College of Physicians' Smoke-Free Tobacco Report – Again – Brad Rodu – Tobacco Truth
A new Royal College of Physicians (RCP) report, "Nicotine Without Smoke: Tobacco Harm Reduction" (here), provides "a fresh update on the use of harm reduction in tobacco smoking, in relation to all non-tobacco nicotine products but particularly e-cigarettes…
Twitter Highlights
Bill Godshall Update – E-Cigarette Politics
FDA Malpractice, Prohibitionists Support FDA Ban, US House Appropriations Cmte, More DHHS Funded Propaganda, DOT, California, Minimum Age Laws, Vaping Ban, Smoking / Smoking / Vaping Ban, Canada, Australia, UK / EU TPD, Prohibition vs Public Health, Research, Conferences, THR Advocacy, RCP Report, Anti-THR Financing, FDA Chantix Lobbying, More Junk Science – Propaganda – Lies.