In the News May 12th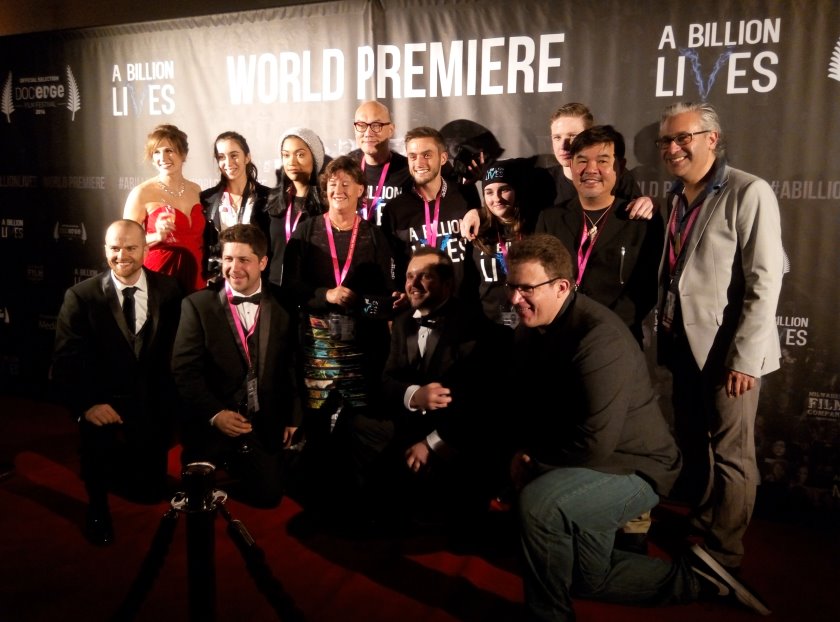 Thursdays News at a glance:
Viscount Ridley and Ecigs in the House of Lords – Brexit The Movie: Sort Of A Review – Swansea beauty spot Wales' second smokefree beach – HIQA to achieve 'world first' on e-cigarettes – An Open Response to Heralds of the FDA's Deeming Regulations – New Study on Asthma and Vaping: – Brexit: The Movie – How Will Vapers Vote in Brexit? – First Lawsuit Filed Challenging FDA – A Billion Lives has world première – France: National Committee Against Smoking – Why do some vapers use strengths greater than 20 mg? – Councils divert anti-smoking funds into political lobbying – R Street encouraged by legal challenge – E-cigarettes will save lives and should not be illegal in Australia – Nicotine Science and Policy Daily Digest – Thursday, 12 May 2016
In the House of Lords – Mawsley – Planet of the Vapes
Viscount Ridley talks about the unfairness of European law making, the manner the Pharmaceutical industry unfairly influenced decision making and how lives will be lost with the imposition of the Tobacco Products Directive (TPD). He used the recent reports by Public Health England (PHE) and the Royal College of Physicians (RCP) in his arguments. It's a powerful, if long, speech that demands a listen…
Dick Puddlecote
The film has proven to be as divisive as the debate that surrounds it, with reports in just about every news outlet reflecting their previously entrenched views about the referendum. About the only unbiased report I could find today was in the IB Times, although Vice published a fun piece of half-satirical flim flam which captures the pre-screening atmosphere quite well.
On e-cigarettes – Head Rambles
My first reaction is that at last someone is actually using that grey matter between their ears. For the last ten and more years the policy regarding any nicotine related topic is restrictions and bans [unless of course it's from Big Pharma]. To see an announcement that is actually positive in tone and doesn't include the words "ban" or "restrict" is not just refreshing – it's quite remarkable…
ASH Wales
One of Swansea's picturesque beaches will become smokefree from today (27th April) after Swansea Council launched a ban on smoking.

Caswell Bay, a Blue Flag site, has been chosen as the pilot beach for the voluntary smoking ban because of its popularity among young families, holiday makers and surfers.
---

---
An Open Response – Steam Powered Human
What those heralding the newly announced FDA deeming regulations ignore is the fact that while subjecting e-cigarettes and other reduced harm products to draconian measures, cigarettes continue unabated. By the very law ostensibly designed to curb smoking's harms – cigarettes continue unchanged.
Long-term benefits – Riccardo Polosa
"Persisting long term benefits of smoking abstinence and reduction in asthmatic smokers who have switched to electronic cigarettes" – is the title of a study conducted by the research group led by Prof Riccardo Polosa at the University of Catania, and recently published in Discovery Medicine…
---
The crowdfunded film making the case for Britain to LEAVE the EU on June 23rd
---
Ashtray Blog
As an e-cig blogger, I try not to take a stance on anything political outside vaping. But there are at least two and a half million vapers in the UK, and their rights and opinions are often ignored.

The aim of this post is not to express an opinion on whether we should leave the EU, but to highlight the opinions of vapers – and the anger they feel at attacks on vaping.
Challenging FDA Deeming Regulations – The Rest of the Story
Yesterday, the first lawsuit was filed which challenges the legality of the FDA's electronic cigarette deeming regulations. The suit was filed in the D.C. District Court by Nicopure Labs, a maker of vaping devices and e-liquids. The complaint alleges that the FDA deeming regulations are in violation of the Administrative Procedure Act (APA) and the First Amendment…
Dave takes a look at the impact of the TPD on vaping and reviews the recent TPD debate in the House of Lords.
In New Zealand, revealing powerful forces aiding the tobacco industry – Jack Yan
Those of us outside the vaping world have probably looked at e-cigarettes, wondering why on earth these could be better for your health. Or we may have thought they were a fad, since the only people I knew who vaped were tech hipsters, who enjoyed vaping as though it was a matter of course, and nothing to be curious about—thereby keeping their habit a closed shop…
Makes a step towards e-cigarette – Julien Sellier – Vaping Post
Among stakeholders present at the 1st Vape Summit in Paris, last Monday, Daniel Thomas, vice-president of the National Committee against Smoking (CNCT) was among the most sceptical regarding e-cigarette. In spite of positions that could have irritated some attendees, it is interesting to follow the evolution of its discourse over those last few years…
---

---
Chris Price on Quora
Smoking causes addiction in many cases; and also causes dependence on nicotine, in many cases. Nicotine dependence cannot be clinically demonstrated outside of tobacco consumption.

Tobacco and tobacco smoke contain 9,600 separate compounds identified to date. More than one of these acts as a potentiator for nicotine, and others act as synergens that multiply its effect.
Into political lobbying – Harry Phibbs
There is continuing evidence that councils are failing to spend their huge Public Health budgets in practical ways. The funds meant for smoking cessation have become less and less effective with the rise of e-cigarettes – or vaping – as a preferred solution by those seeking to quit.
Wondering what's in the FDA Deeming Rule & how it affects you? Here's highlights from our Chief Compliance Officer: https://t.co/0A3NhfckQM

— Halo Cigs (@HaloCigs) May 12, 2016
The R Street Institute is encouraged by news that Nicopure Labs LLC, a Tampa-based manufacturer of nicotine e-liquids and vaping devices, has filed federal suit challenging the Food and Drug Administration's deeming rules for e-cigarettes.

To Save Industry From Prohibition – Guy Bentley – Daily Caller
One of the nation's leading e-liquid manufacturers is taking the Food and Drug Administration (FDA) to court over regulations that could wipe out 99 percent of the industry.

Nicopure Labs LLC filed a lawsuit in the federal district court in Washington, D.C. Tuesday against the FDA's "deeming" regulations….
And should not be illegal in Australia – Colin Mendelsohn – The Age
The future of electronic cigarette regulation is starting to be defined. Reviews and guidelines have recently been published in Britain, the US and European Union, with attitudes and recommendations varying widely from one jurisdiction to another. Australian federal and state governments are also developing legislation that will have life-or-death implications for hundreds of thousands of smokers.