Vapers Digest 15th May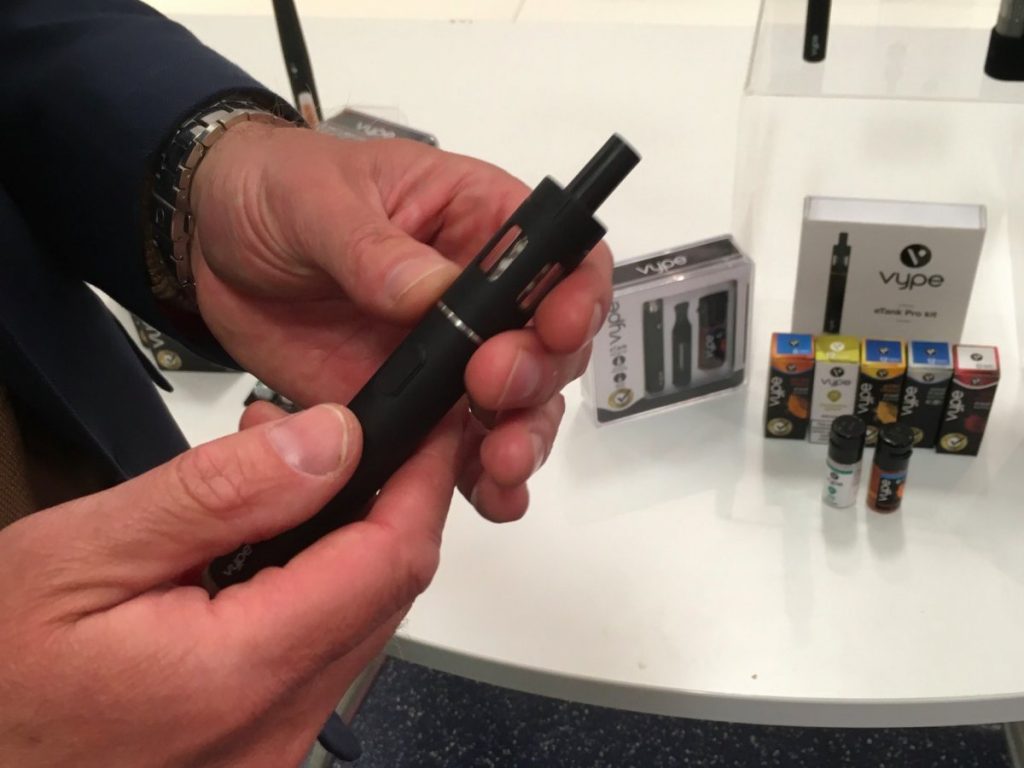 Monday's News at a glance:
It's The Vaping, Stupid! – 'We're becoming a tech company' – Vaping and Confused – Tax on e-cigs should be zero – Vape Friendly FDA Commissioner Confirmed – Risks, Benefits of Vaping Debated – 10 Things We Can All Do to Save Vaping! – The Great Clone Debate – Seat belts and e-cigarettes – Controversial revised e-cigarette ordinance passed – Nicotine Science and Policy Daily Digest
Dick Puddlecote
You know, if truth was personified, strolled up to ASH HQ and introduced itself to the rancid tax-spongers with its business card, they would still have trouble recognising it. They simply don't do honesty.

Today, the odious, illiberal, disingenuous coven of troughing sock puppets have yet again been twisting language to claim credit for declining smoking rates which should, properly, be attributed to e-cigs.
Oscar Williams-Grut – Business Insider
The buzzword du jour in boardrooms globally is "innovation," with industries from banking to pharmaceuticals forced to contend with tech-driven disruption.

Perhaps the most unlikely industry to face this grand wave of disruption is Big Tobacco — a field where the menthol once passed as innovative.
---

---
Adult smoker and former smoker perceptions and use of e-cigarettes
Truth Initiative
This report explores current and former smokers' use and perceptions of e-cigarettes, based on a nationwide online survey of current smokers and recent former smokers age 21 and older.

Global Strategy Group conducted the survey on behalf of Truth Initiative from October 5-12, 2016.
Tobacco Reporter
Declining smoking rates in Europe mean less tax revenue for many fiscally strained governments, but trying to make up for these losses with a tax on electronic cigarettes would be a big mistake, according to piece by Alex Brill published on euractiv.com.

Brill is a research fellow at the American Enterprise Institute, a Washington DC-based think tank.

Following actions by some European nations, the European Commission was now contemplating the proper tax treatment of e-cigarettes and had just finalised a public consultation on the topic, he wrote.
---
---
Robert Morgen
The Trump Administration's pick to head the United States Food and Drug Administration, Dr. Scott Gottlieb, has been confirmed to the position of FDA Commissioner.

Vaping Post is reporting that Gottlieb, who has had detractors and supporters on both sides of the aisle, was confirmed on Tuesday by the Senate and is expected to take up the post as soon as possible.
At U.S. E-Cig Summit – Salynn Boyles
The big ongoing debate about e-cigarettes — public health threat that could lead a new generation to smoking, or an aid to adult smokers kicking the habit? — took center stage here this week at the first-ever U.S. E-Cigarette Summit.

Anti-smoking advocates, tobacco researchers, and representatives from the cigarette and vaping industries met to discuss, among other topics, the current research exploring the risks and benefits of e-cigarettes, FDA regulation over the e-cigarette industry, and current efforts in the U.S. Congress to roll back these regulations.
---

---
Jim McDonald, Vaping 360
There are lots of things vapers can do to make a difference that won't cost anything, or even be especially time consuming. The key is to get involved and to remember to advocate. Here are 10 things every vaper can do to help!
---

---
Is it a 'Thing' Anymore?
Nothing seemed to split the vape world apart more than the mention of the word clone. I say 'seemed' because during research for this article I looked long and hard for someone – anyone – apart from the manufacturers – to give me an definite anti-clone quote.

Or at the very least reasons why vapers should most definitely avoid clones – apart I guess from the obvious safety worries particularly with mech mods.
Lydia Wheeler, The Hill
In agency guidance, the Food and Drug Administration (FDA) said it's giving manufacturers, distributors and sellers another three months to comply with new requirements that were set to kick in on May 10 or later for all categories of newly regulated products, as well as the addictiveness warning requirement for roll-your-own and cigarette tobacco.
THE revised ordinance regulating the use and sale of electronic cigarette in public places was approved on third and final reading by the Bacolod City Council on Wednesday, May 10. Authored by Councilor Caesar Distrito, chairperson on committee on laws, the resolution was supported by Councilors Ricardo Tan, Cindy Rojas, Em Ang, Elmer Sy, Ana Marie Palermo, Dindo Ramos, and Bartolome Orola.
---
A look back at how things have moved on or otherwise…
Mawsley – Planet of the Vapes
Last week's Royal College of Physicians (RCP) report was a slap in the face for those who are on a mission to ban vaping. But, with the Tobacco Products Directive being rolled out during 2016, what does the release mean for vaping in the United Kingdom?
Vaping Point
I, personally, smoked for fifty years. I am one of the 50% of smokers that managed to escape the harms of the demon. The other group of smokers that can escape the harms of tobacco, are those that stop smoking before the age of 35. Like my husband, for instance.
Christopher Snowdon – Velvet Glove Iron Fist
An article at The Conversation shows a graph that will be familiar to readers of this blog but has rarely been seen elsewhere. The graph is designed to show the efficacy of tax rises in reducing (legal) cigarette purchases but it inadvertently shows the rise in consumption that took place as soon as plain packaging was introduced.
Anti-vaping diktat, claims Tory ex-MEP
Revolutions have started for flimsier reasons than draconian new laws that assault the population's health.

In the past, a ruling bureaucratic class has had to do something demonstrably stupid to signal to the people that it's unfit to govern: like dramatically increase the price of staple foods such as bread, or introducing swingeing new taxes.

The European Union's rules on vaping surely fall into the category of political miscalculation that's so great, the trust required to govern cannot possibly be regained.
---
Visit Nicotine Science & Policy for more News from around the World

---