News Review 8th November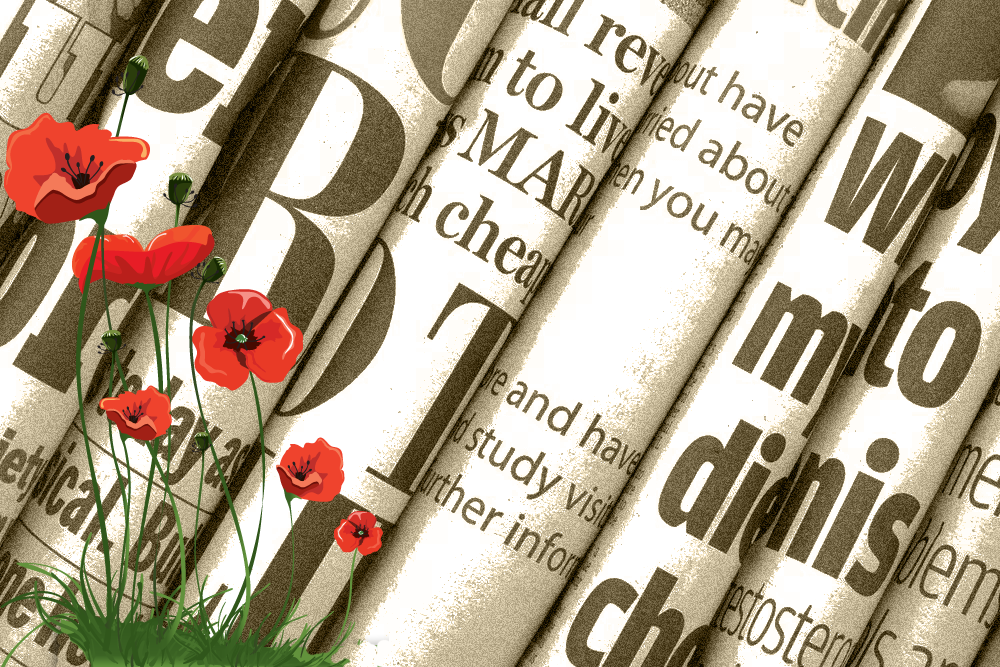 This is the week that was…
Three stand out items over the week were multiple and highly conflicting news reports from Malaysia, FDA deeming, and the latest BMJ attack on the Public Health England Report…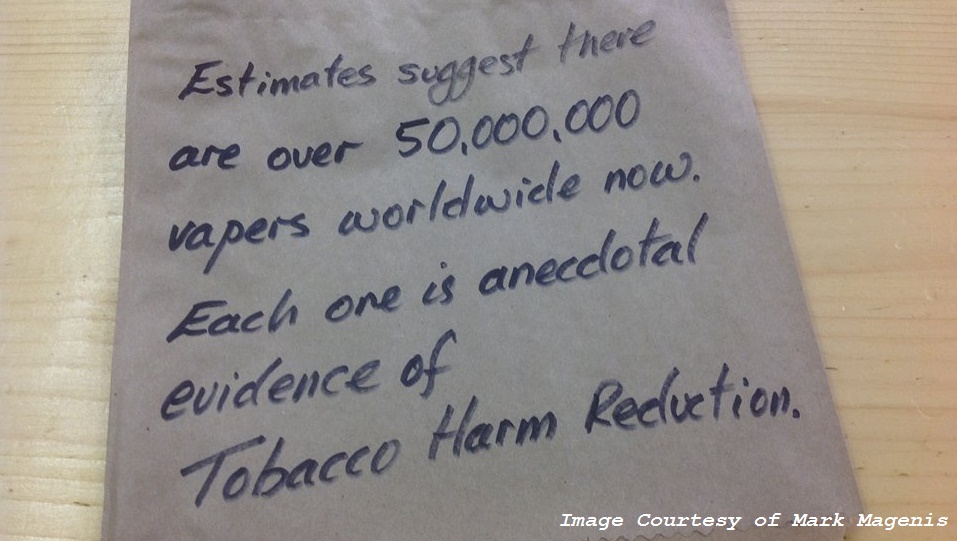 This blog from Kevin Crowley https://vapinglinks.wordpress.com/2015/11/01/e-cigarette-regulations-and-concerns was the prelude to much commentary,advice and guidance geared towards US Vapers and Retailers regarding FDA deeming and the OMB(Office on Management & Budget)
advice here from Jeff Stier https://www.youtube.com/watch?v=nqba9hYBpx0&feature=youtu.be
Dimitris https://soundcloud.com/vp-live/smokefreeradio-industry-call-to-action-the-omboira-process
Grover Norquist http://www.atr.org/episode43
For some further context read this from Carl Phillips http://antithrlies.com/2015/11/04/fda-regulation-of-e-cigarettes-would-not-actually-be-regulation/
Jacob Sullum examined the recently released more detailed version of CDC statistics relating to e-cigarettes https://reason.com/blog/2015/11/02/new-cdc-data-suggest-e-cigarettes-are-he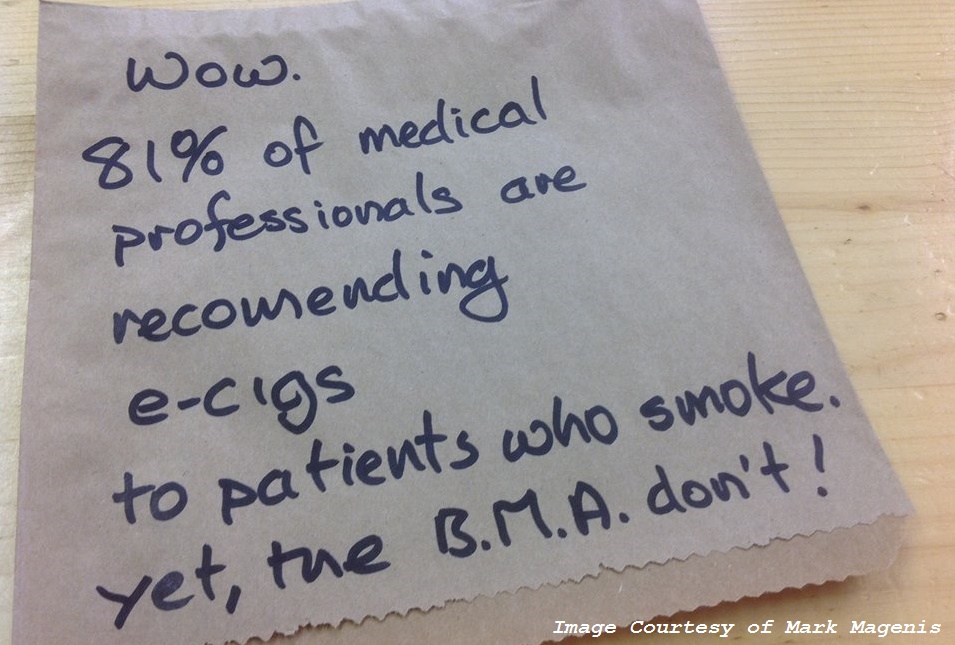 A very sad occasion today, the ever readable and consistently supportive Joe Nocera in the New York Times wrote his last editorial referring to e-cigarettes, he has supposedly been moved to cover Sport instead. His incisive commentary will be sorely missed. http://www.nytimes.com/2015/11/03/opinion/and-thats-my-opinion.html?_r=0
Carl Phillips on Tobacco Harm Reduction,charting the continued antipathy of Regulators around the World
http://antithrlies.com/2015/11/02/remember-what-the-us-government-wants-to-do-to-ecigs-they-have-already-done-to-smokeless-tobacco/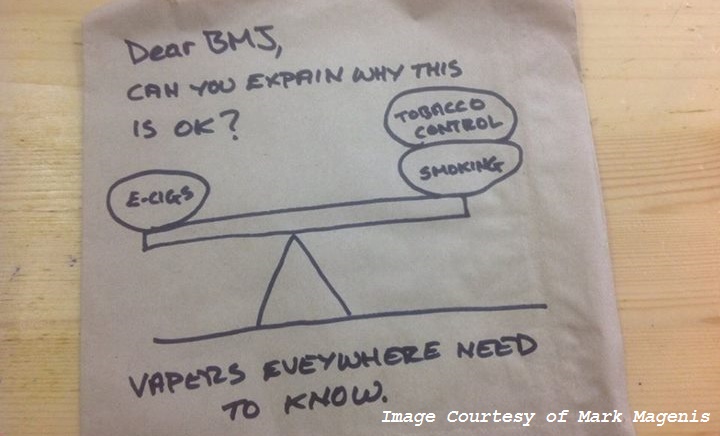 A heartfelt plea from Todd, that should be viewed http://www.toddsreviews.com/2015/11/fight-for-your-right-to-vape-in-uk.html
From Louise Ross, excellent analysis here http://www.clivebates.com/?p=3415 about conveying accurate information to the public.
This article simplifies the highly complex story of US FDA deeming http://motherboard.vice.com/read/vape-regulation-is-coming-and-it-just-might-kill-the-industry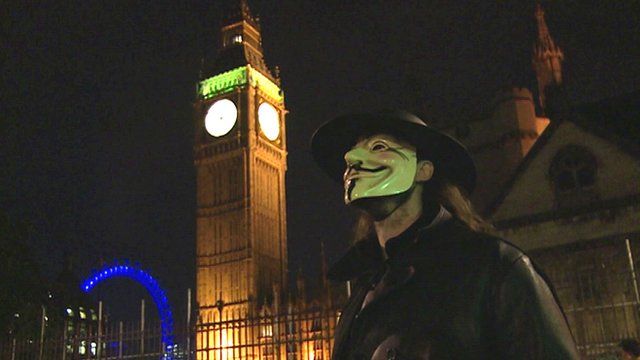 The reactions to the latest BMJ attempted smear campaign towards the PHE report are assembled here. Fortunately,to date this latest episode has received little coverage in the media.
Clive Bates(on top form) expertly crucifies the garbage http://www.clivebates.com/?p=3429
Chris Snowdon weighs in http://velvetgloveironfist.blogspot.co.uk/2015/11/bmj-rip.html
Dick Puddlecote also http://dickpuddlecote.blogspot.co.uk/2015/11/good-work-agent-gornall.html
Konstantinos Farsalinos puts another perspective on this dross http://www.ecigarette-research.org/research/index.php/whats-new/whatsnew-2015/235-phe2
Meanwhile …..back to a little sanity…
This received wide coverage across the World http://www.bbc.co.uk/guides/zyb7tyc
However this reverts back to a previous state! ….
This from Malaysia is one of a multitude of press reports from there, often with conflicting stories,it seems that the Health Minister,his Deputy and the Ministry never communicate with one another . http://www.themalaymailonline.com/malaysia/article/outrage-as-vape-shops-forced-to-close-after-health-ministry-crackdown this inconsistency is remarked upon here (Sunday article) http://www.thesundaily.my/news/1606081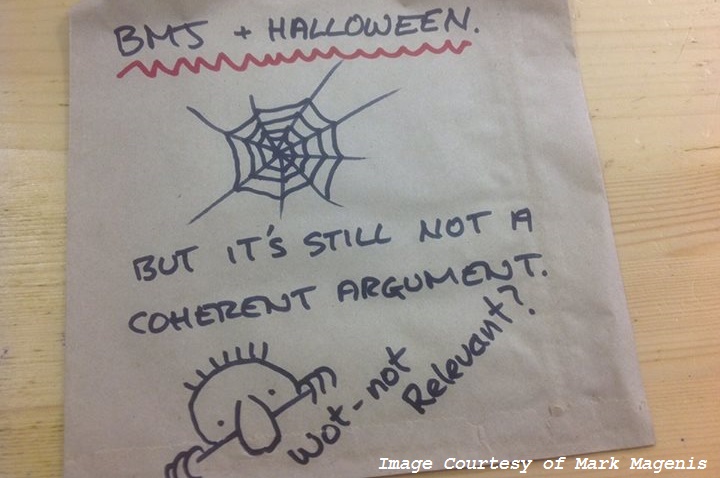 This needs as much attention as possible https://vapersinpower.wordpress.com/write-to-vape-wales/
An excellent discussion from the 'Battle of Ideas' https://www.youtube.com/watch?v=IWyX47PcDH0&feature=youtu.be
To summarise, not a huge amount of mass-media breaking stories apart from the developing nonsense in Malaysia. The information and advice given from all sources in the US state that the FDA Deeming/OMB process is far from over.Consumers and vendors hopefully will flood the OMB with many requests to give testimony. In the UK,it was pleasing to see that the latest BMJ smear story has not been picked up(yet!) by any media outlet,hopefully they are as tired of the repetitive garbage as we most certainly are..