News Review 4th October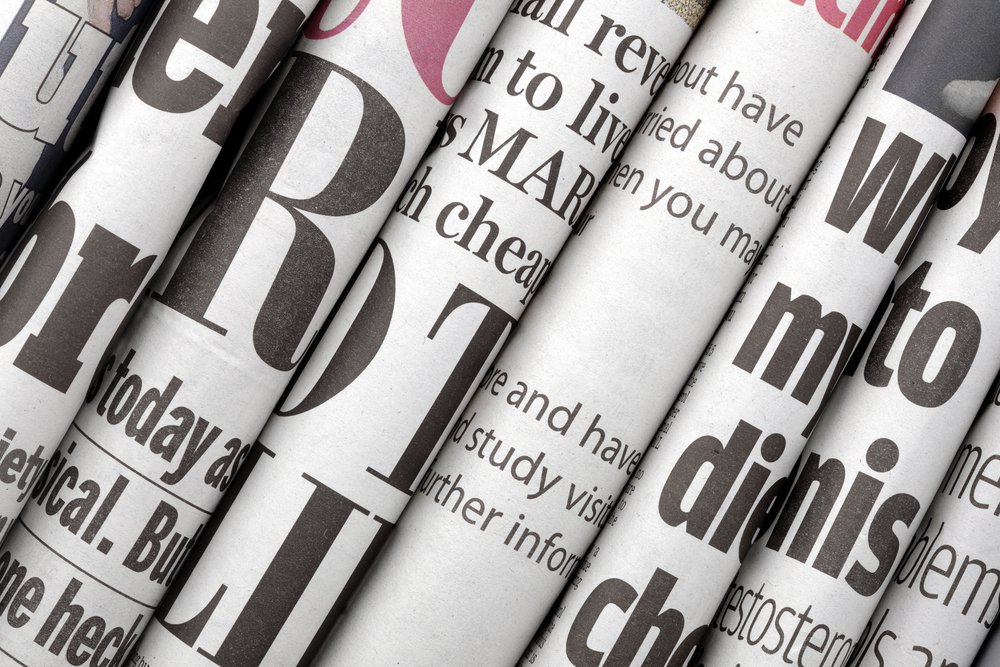 This is the week that was….
For the second week, the recurring theme was the Article 20 Legal Challenge with the handover to the Department of Health on the 29th September. This coincided with a large NHS trust going 'smokefree' and the proposals for a prison smoking ban.
Rounding off the week was the launch of the 'Stoptober' campaign that strangely coincided with the release of "low nic cigarettes" research and how e-cigarettes could affect "Big Tobacco".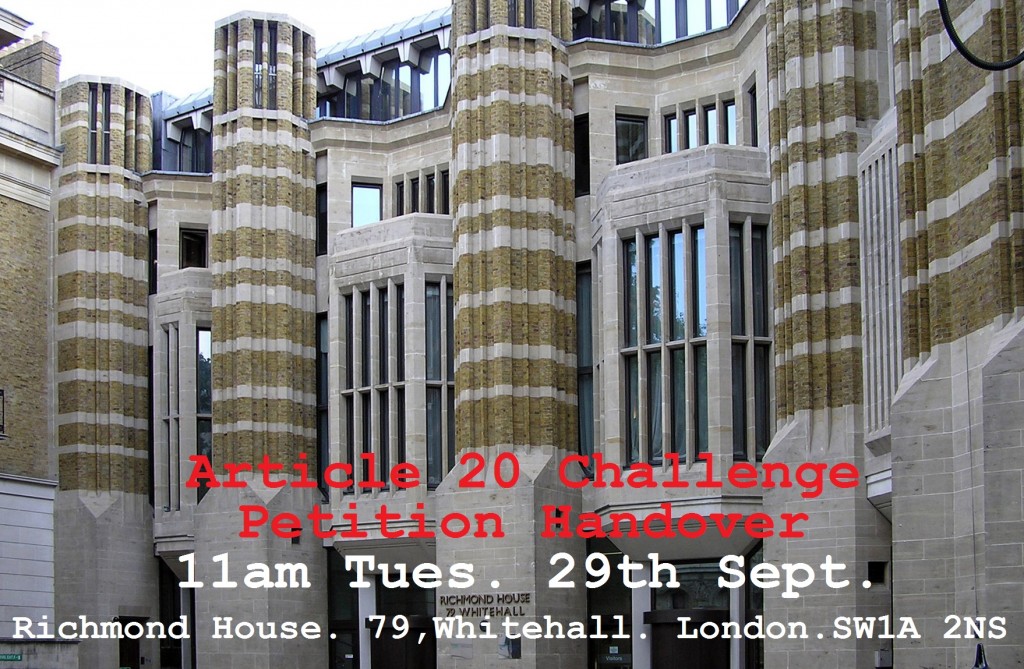 Article 20 petition handover and commentaries
Via Matt Ridley – http://www.thetimes.co.uk/tto/opinion/columnists/article4569316.ece?shareToken=b6b49a3fb07dd47a20de737a2438fa53
via Aban Quaynor –
http://www.lancashiretelegraph.co.uk/news/13788912.Blackburn_based_e_cigarette_manufacturer_set_to_fight____unfair____ruling/
via Mawsley
https://www.planetofthevapes.co.uk/news/vaping-news/2015-09-28_the-final-countdown.html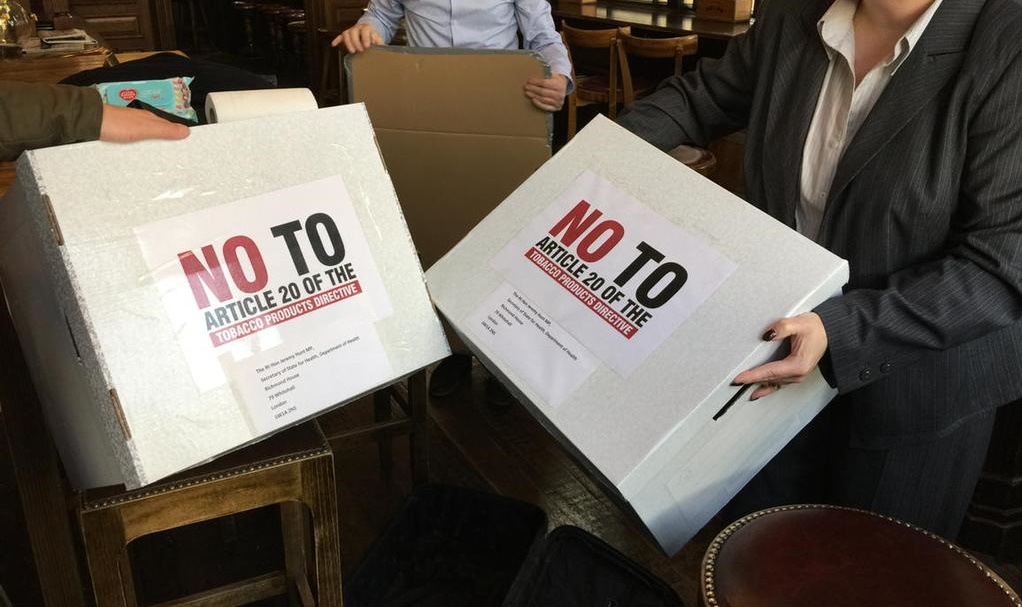 Petition Handover -via Clive Bates
http://www.clivebates.com/?p=2446
Totally Wicked on some unusual advertising
http://www.sthelensreporter.co.uk/news/local/saints-sponsor-blasts-county-council-s-e-cig-stance-1-7485235
NHS going smokefree
http://www.nursingtimes.net/nursing-practice/specialisms/smoking-cessation/largest-nhs-trust-to-become-smoke-free-next-month/5090707.article
The Prison bans
http://www.bbc.co.uk/news/uk-34395034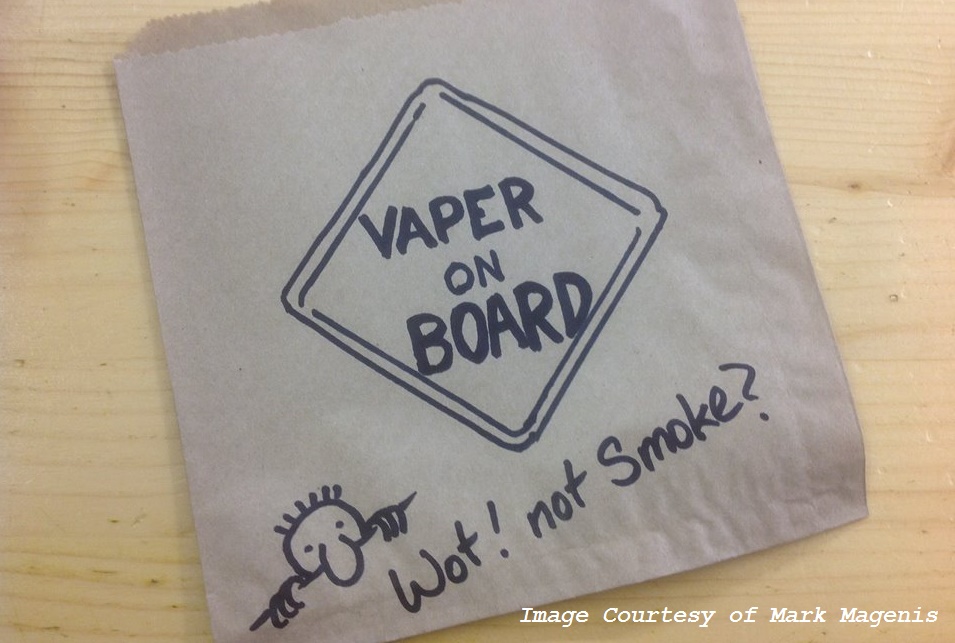 Totally Wicked on the European Court of Justice http://article20legalchallenge.com/news/the-cjeu-and-what-will-happen-on-the-1st-october/
Vacation vaper-spotting via Dick Puddlecote
http://dickpuddlecote.blogspot.co.uk/2015/09/vacation-vaper-spotting-with-simple.html
Lifestyle Choices – via Rolygate
http://www.ecigarette-politics.com/lifestyle-choices.html
I Went to a Vape conference…
http://www.dailydot.com/lol/actually-vaping-is-cool/
E-Cigarettes affecting Tobacco?
http://www.investopedia.com/articles/investing/092815/how-will-ecigarettes-affect-big-tobacco.asp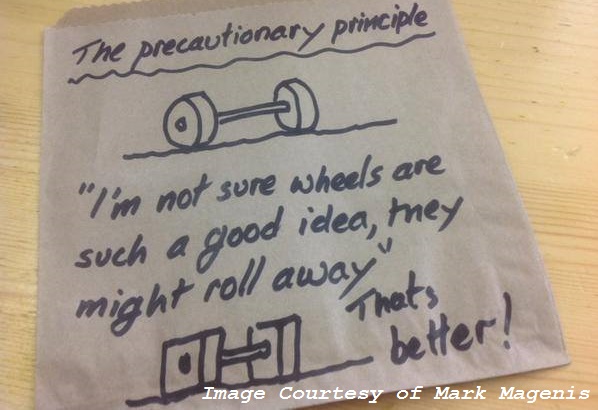 Totally Wicked at Court https://www.planetofthevapes.co.uk/news/vaping-news/2015-10-01_totally-wicked-at-the-courts-of-justice-of-the-european-union.html
http://www.theguardian.com/society/2015/oct/01/uk-e-cigarette-firm-fights-eu-vaping-laws-in-european-court
In Car Smoking Bans and quack science via Christopher Snowdon
http://velvetgloveironfist.blogspot.co.uk/2015/10/smoking-cars-and-quack-science.html
Hospitals are wrong to ban e-cigarettes via David Shaw (BMJ)
http://www.bmj.com/content/351/bmj.h5063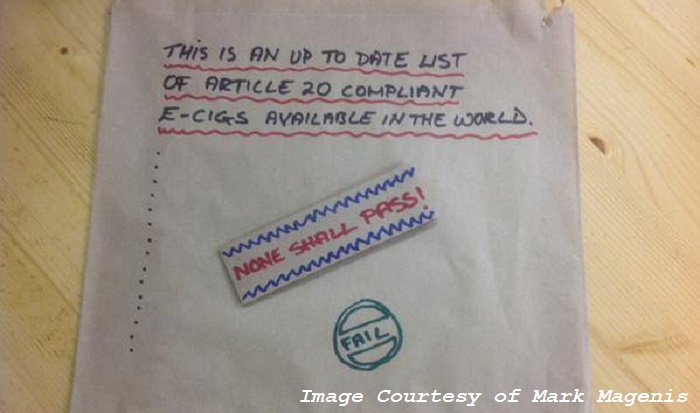 Gil Ross weighs in on the TPD debate:
http://www.science20.com/tip_of_the_spear/blog/public_health_vs_eus_tobacco_product_directive_the_battle_is_joined-157337
E-Cigarettes not actually attracting non-smokers…
http://www.walesonline.co.uk/news/wales-news/expert-says-e-cigarettes-unattractive-10173950
Evidence is presented to the Welsh HSCC (Playlist)
https://www.youtube.com/playlist?list=PLjkdG4WgHuOlKn0v7Uwzpsze5y6skF9r8
Vapers In Power, Call To Action
http://vapersinpower.co.uk/call-to-action