In the News 29th September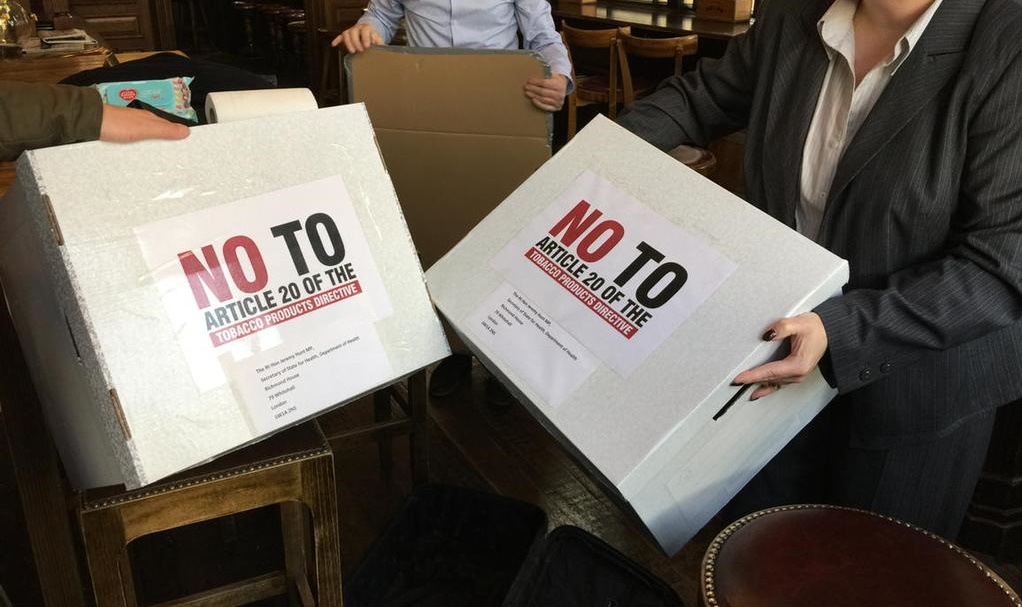 Tuesdays News at a glance:
Vaping petition in hands of DOH – Article 20 Challenge – Clive Bates – The Vaping Industry – The Good, the Bad and the Inappropriately Sexy – Saints sponsor blasts county council's e-cig stance – Do e-cigarettes lead to cigarette smoking? – Largest NHS trust to become 'smoke free' next month – Prison smoking ban to begin in 2016 – Nicotine Science and Policy – Daily Digest – Tue, 29 September 2015
Mawsley – Planet of the Vapes
Totally Wicked have been running an online petition collecting signatures to add weight to their legal campaign. The wheels were placed in motion the minute European MEPs voted through Article 20 of the Tobacco Products Directive and come to rest this week.
The petition being handed over today doesn't change anything and has no direct bearing on the outcome of Thursday's court case – it's a statement of support. POTV supports this petition and the legal action being taken to preserve how we choose to vape at present so we were keen to cover the historic event….
This page explains the Totally Wicked legal action against the European Union Tobacco Products Directive, Article 20 – the section that deal with e-cigarettes.

Next milestone: 1st October 2015 – Court of Justice of the European Union hears the case.  Totally Wicked will have 20 minutes. Six member states opposing them will have 20 minutes each.
Taken from their post on Facebook earlier today:
Here are some photos from the handover – thank you to everyone that attended – we had a decent crowd come and support as you can see. Clive gave a rousing speech before the petition was taken inside the DoH – Jeff wouldn't leave them at reception as the security guard suggested, he insisted a member of staff form the DoH came and received them!
At handover the number of signatures was around 71K, but we will keep collecting them until we get a verdict from the CJEU.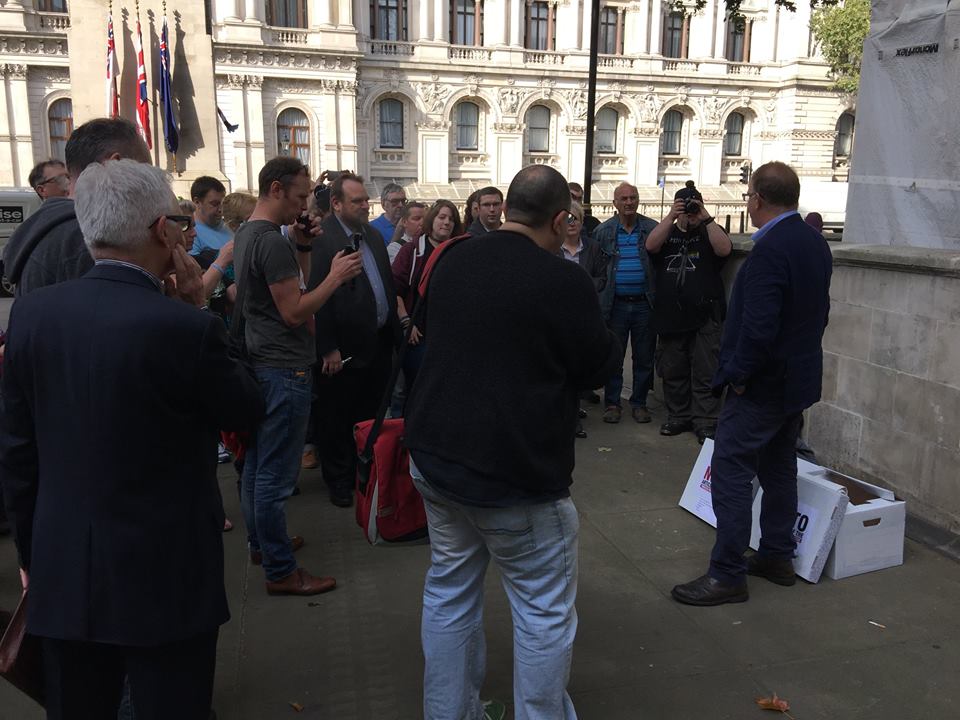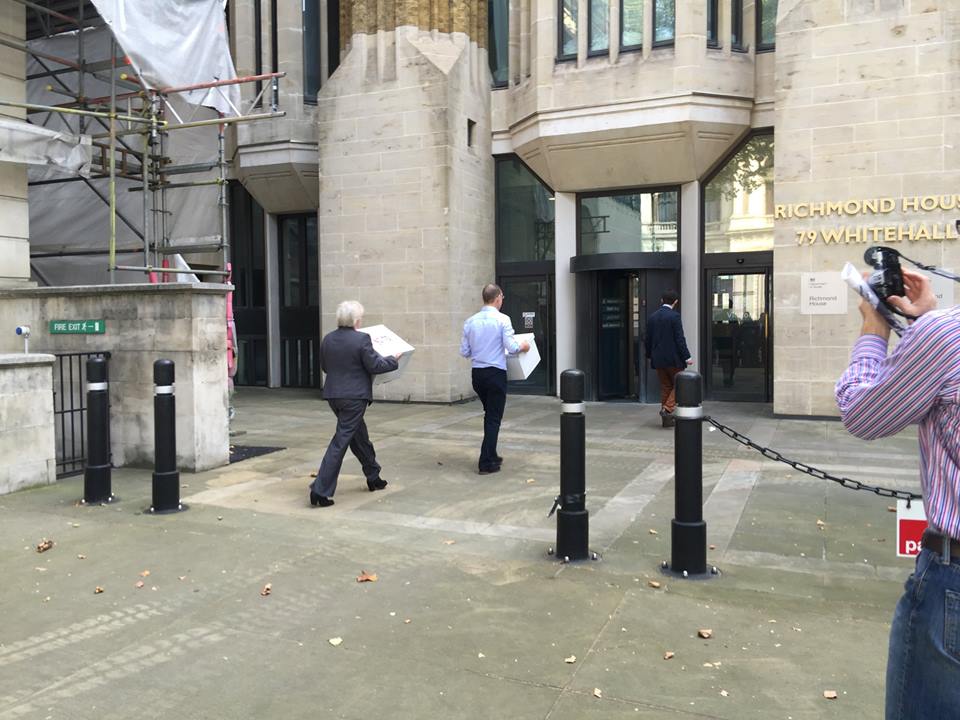 [soundcloud url="https://api.soundcloud.com/tracks/226093116″ params="auto_play=false&hide_related=false&show_comments=true&show_user=true&show_reposts=false&visual=true" width="100%" height="400″ iframe="true" /]
The Good, the Bad and the Inappropriately Sexy – Fergus Mason
Most manufacturers and sellers of vape gear are doing a great job. Some others aren't quite so admirable. Recently there's been a small but worrying increase in the number of dubious newcomers to the industry.

Vaping's popularity is growing fast despite the best efforts of "health" fanatics to kill it, and that means demand for e-cigarettes and a liquid is growing too….
Andy Moffatt – St Helens Reporter
"Who are these people that will be put off e-cigarettes? They are current and former smokers. Lancashire County Council is essentially saying to these smokers that they are better off continuing to smoke which, as every right thinking person knows, is patently ludicrous"
Bill Godshall & Brad Rodu give their opinions on the JAMA study
For years, electronic cigarettes have ridden the vapor of respectability as a technology cigarette smokers can use to get nicotine while avoiding tobacco's health risks. Their use continues growing, based in part on their reputation as a gateway out of the cigarette habit. While that point is not the focus of debate, the discussion has shifted to concern that e-cigarettes may be enticing teenagers and young adults to try regular cigarettes….
Steve Ford – Nursing Times
On 1 October, Barts Health NHS Trust in east London is to begin an ambitious initiative to stamp out smoking among its workforce and patients.

All staff, patients and visitors at the trust's five hospital sites will not be allowed to smoke or use electronic cigarettes anywhere on its premises, including doorways and car parks…
Smoking will be banned in all prisons in Wales and four in south-west England from next year, the government says.
This will begin a phased roll-out that will eventually see all jails in England and Wales go smoke-free. And from next month, smoking will be barred inside buildings at all "open" prisons in England and Wales.

The Prison Governors Association, which supports the ban, said it would monitor this initial phase to ensure stability and safety were maintained.