In the News 28th September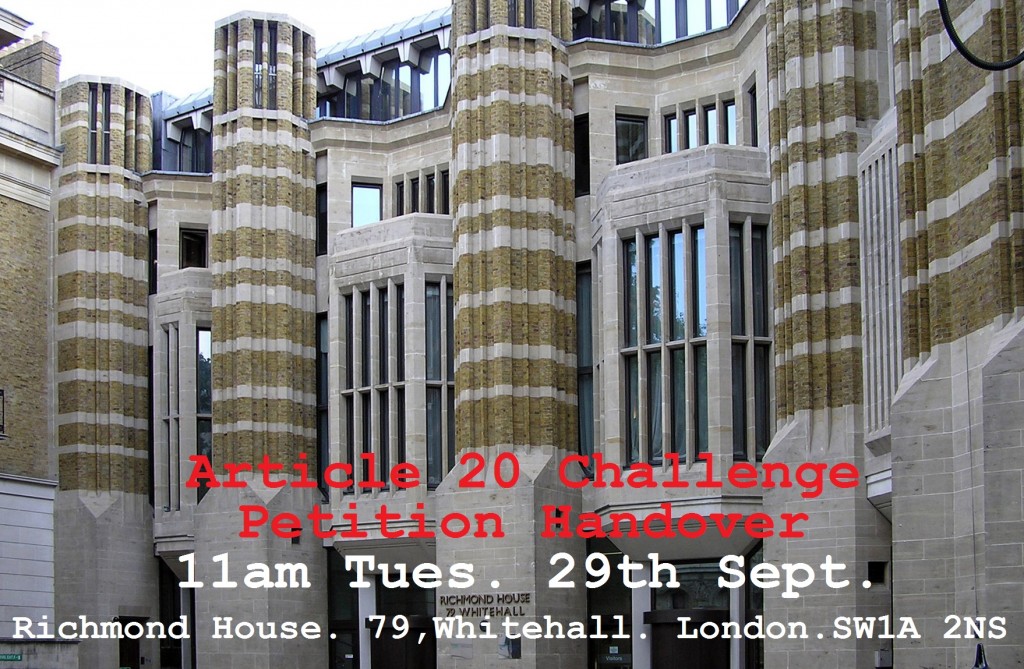 Mondays News at a glance:
The Final Countdown – Blackburn-based e-cigarette manufacturer set to fight 'unfair' ruling – Silly Sally And The Lancet – Dame Sally Davies interview: the chief medical officer on e-cigarettes, antibiotic resistance – Calling Welsh Vapers and E-Cig Retailers – No smoke without fire in this EU nightmare – Ecig consumer wants and "needs" – FDA's Proposed Rule on Allowable E-Cigarette Claims  – Saskatoon recommends vaping shops included in smoking ban – Will E-Cigs and Vaping End Smoking, or Just Create New Problems? – Nicotine Science and Policy – Daily Digest – Mon, 28 September 2015
Mawsley – Planet of the Vapes
Finally, after the months and years of discussion and hyperbole, we are into the final countdown – the week that will end all questions about the TPD and Article 20 being implemented. The week that decides if vaping as we know it has a future.

Let's remind ourselves what rests on the outcome….
Aban Quaynor – Lancashire Telegraph
AN EAST Lancashire electronic cigarette manufacturer will formally challenge an EU directive this week which it says breaches European Union law and would put its industry at an unfair trading disadvantage.

Blackburn-based Totally Wicked is the only e-cigarette firm to win the right to challenge Article 20 of the EU Tobacco Products Directive (TPD), which will bring e-cigarettes and e-liquid within its regulatory scope as a 'tobacco-related product' – despite not containing tobacco….
Dick Puddlecote
Regular readers will remember previous articles here about Chief Medical Officer Sally Davies and why she is not fit for purpose. Well, I'm starting to think she merits her own dedicated sidebar tag here after reading an astonishing quote on Friday.

Via the Telegraph:

"As chief medical officer, it is my duty to raise concerns about possible misreporting of health issues that might cause public alarm."
The chief medical officer on e-cigarettes, antibiotic resistance
On e-cigarettes too, the chief medical officer remains cautious about overstating their benefits as a tool for quitting smoking until the evidence becomes more clear. She's previously warned that the devices could end up normalising traditional cigarettes, acting as a gateway to the kind of behaviour she spends her working life trying to get a country with a seemingly insatiable appetite for self-destruction to move away from….
James Dunworth – Ashtray Blog
Last Friday I got the chance to meet Edwina Hart, who is Business Minister for Wales and also our AM, at her surgery in Clydach to discuss the public ban on e-cigs in Wales.

I wanted to share some of the details with other vapers and also retailers, because to me it really emphasised the importance of face to face meeting with our representatives….
Matt Ridley in The Times (Alternative Link)
When regulation goes wrong, people call for more regulation. Sometimes, though, regulation is the cause of the original problem. It is steadily becoming clear that the way the European Union does regulation is especially pernicious. It stifles innovation, often favours danger over safety, plays into the hands of vested interests and is inflexible and unaccountable. Volkswagen's case is the tip of the iceberg….
Carl V. Phillips – Anti-THR Lies
One more post about GTNF2015. Julie presented in a session titled "Consumer wants and needs". It was one of at least three sessions with titles that, if interpreted generically, made them about the general question of what consumers care about regarding developments in tobacco products (which in practice made it mostly about e-cigarettes, since that is where most of the developments are). We decided to make this talk a little more specific, and deliver one of CASAA's key messages, by taking advantage of the exact wording of the session title….
Runs Afoul of Both the Constitution and the Law – The Rest of the Story
Last week, the FDA gave notice of its intent to promulgate a rule that clarifies the classification of e-cigarettes as either drugs or recreational tobacco products based on certain claims made by the seller. The rule also explains the type of claims that would deem an electronic cigarette brand to be a modified risk tobacco product….
Or Just Create New Problems? – Huffington Post
E-cigarettes could be the key to finally ending tobacco smoking and all its related diseases. Or are they delaying the goal of a smoke-free world? The scientific community hasn't rolled out the red carpet just yet.

We look at both sides, and talk to someone who says her life has been totally transformed by vaping….
14-year-old SHOULD be allowed e-cig at school – Steven Thompson – Bolton News
WE nearly broke the internet this week with our exclusive story about 14-year-old Mason Dunn — after teachers banned him from taking his e-cigarette to school.

The story was our most read yesterday and a host of national websites rushed to get the story.
The issue of e-cigarettes will be back before city council today. Last month, council decided to ban the use of e-cigarettes in municipal buildings, bars and restaurants and outdoor patios. Today, they'll receive a report from administration recommending that stores that sell e-cigarettes not be exempted within that ban….