In the News 1st October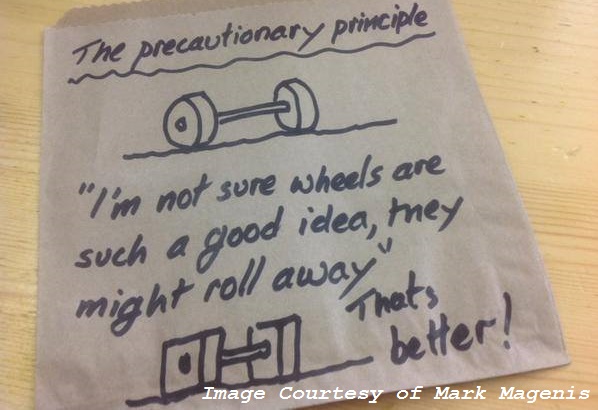 Thursdays News at a glance:
Totally Wicked at the Courts of Justice of the European Union – Costing a ban in Wales – UK e-cigarette firm fights EU vaping laws in European court – If people choose to smoke, vape or drink too much that should be up to them – New Study Violates Research Ethics – PHE is obliged to challenge false risk perceptions created by poor science and sensationalist communication – Hospitals are wrong to ban e-cigarette use – Smoking Bans are Killing People – How Public Health Policy May Be Hazardous to Your Health – Nicotine Science and Policy – Daily Digest – Thu, 1 October 2015
At the Courts of Justice of the European Union – Mawsley – Planet of the Vapes
At no point has any vaper seen Article 20 of the Tobacco Products Directive as anything other than a terrible piece of legislation. Ill-considered, based on fear not facts, it threatens to greatly impact on the way we vape in 2016. Today, at 14:30 CET, Totally Wicked (TW) will have their legal case against it heard at the European Courts of Justice (CJEU). …
More from Mawsley – Planet of the Vapes
Welsh vapers were thrown into consternation when Wales' Health Minister Mark Drakeford announced a war on vaping in public spaces and work environments. ECITA, the trade organisation for the electronic cigarette industry, has produced a document detailing the estimated costs in both human and financial terms….
James Meikle – The Guardian
The company complains that e-cigarettes are being covered by a new tobacco directive despite the fact they do not contain tobacco. It also says that the future of the nicotine-based products, employing an increasing variety of shapes, sizes and flavours, will be put at risk when they have only recently been endorsed by Public Health England as 95% less harmful than tobacco cigarettes….
Christopher Snowdon – Velvet Glove. Iron Fist
Anti-smoking fanatics are celebrating today because it's now a crime to smoke around people under the age of 18 in cars. The issue of secondhand smoke in vehicles is utterly trivial and the immense effort that has gone into this political campaign only makes sense when you understand that it is about setting a precedent for banning smoking in private, domestic environments….
Dave Clements – The Guardian
How the headlines have changed: British smokers urged to start vaping by health officials; E-cigarettes 'should be prescribed on the NHS'. An expert independent evidence review from Public Health England (PHE), recognises that e-cigarettes are not only practically harmless, they are already helping people to give up smoking and are, to quote the author of the review, a "game changer" for the public's health….
By Assigning Subjects to Smoke, Instructing Them to Smoke, and Failing to Provide Mandated Care – The Rest of the Story
A study published today in the New England Journal of Medicine describes the results of a clinical trial in which adult smokers who expressed no intent to quit at baseline were randomly assigned to smoke their regular brand of cigarettes or reduced nicotine cigarettes at varying levels of nicotine….
Created by poor science and sensationalist communication – Clive Bates in the BMJ
There is now a great deal showing vaping to be much less risky than smoking. If smokers believe that switching to vaping offers little or no risk reduction, then they may prefer to stay with the devil they know, or even to relapse back to it. But how do smokers acquire the perception that there is little or no reduction in risk? One likely explanation is the work of scientists like Strongin and colleagues, who published a research letter summarising measurements of formaldehyde hemiacetal emissions from e-cigarettes claiming that:
David Shaw – BMJ
By banning e-cigarettes, hospitals are failing patients who smoke, as well as those who do not. It is true that the safety profile of e-cigarettes is not yet entirely clear, but substantial evidence shows that they are safe, and overwhelming evidence shows that they are much safer for users than conventional cigarettes. E-cigarettes are also seen as an important tool to help people stop smoking, and the Medicines and Healthcare Products Regulatory Agency will license e-cigarettes as drugs from 2016….
American Liberty Publishers
In order to get smoking bans passed, it was necessary to create an atmosphere of hatred toward the "enemy," to work people into a frenzy over a threat to their health, whether the threat was real or not. What mattered was not truth or science but whether the desired result—smoking bans—could be achieved. So truth and science were quickly sacrificed to the-end-justifies-the-means policy of anti-smoking organizations….
How Public Health Policy May Be Hazardous to Your Health
This is a comment on Docket No. FDA-2015-N-1514 (advance notice of proposed rulemaking (ANPRM), "Nicotine Exposure Warnings and Child-Resistant Packaging for Liquid Nicotine, Nicotine-Containing E-Liquid(s), and Other Tobacco Products"). We are concerned scientists with expertise in fields related to the proposed rule making. Carter is a member of the Board of Advisors of CASAA (The Consumer Advocates for Smoke-free Alternatives Association) and an independent consultant. Phillips is Chief Scientific Officer of CASAA…..