In the News October 31st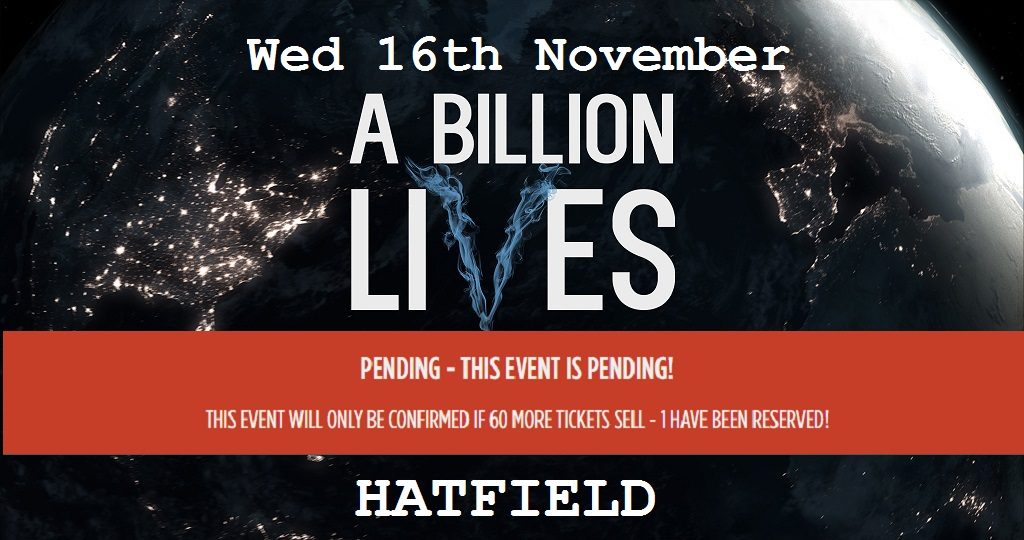 Mondays News at a glance:
It's gonna happen – so roll with it! – Crazy Like A #COP7FCTC – Only our data is useful, heathens! – Vaping opponents face fire from every direction – MHRA Update Email #10: – Just a spoonful of sugar – E-Cigarettes are NOT a Form of Tobacco Use – Use of E-Cigs remains low among young people – E-Cig regulations in Luxembourg post TDP – A Billion Lives Aiming At WHO's Stacked Deck – Smokers Keen to Break the Habit Get No Help From the WHO – Tobacco Harm Reduction Now – Nicotine Science and Policy Daily Digest – Monday, 31 October 2016
Dave Dorn – The Sun Also Rises
Some folks are going to be spitting teeth when they read this. That's fine. I expect it.

Let's get this out of the way, and out there, shall we? Vaping is a substitute for smoking. It is NOT smoking per se, but, if you like, is the 21st Century way to use nicotine (as smoking was the 18th Century way to use nicotine).
Dick Puddlecote
As the biennial comedy-fest known as the FCTC's Conference of the Parties approaches (COP7 begins in New Delhi on Monday the 7th), you might like to stick this little nugget in the file marked "you couldn't make this shit up".

You may remember Dr Vera Luiza da Costa e Silva. She is head of the secretariat of the FCTC and the woman who recently praised President Rodrigo Duterte of the Philippines…
Paul Barnes – Facts Do Matter
Among many things, this really does boggle the mind. Y'see, whenever ASH or their sock-puppet ilk wave their "statistics" under the noses of our ruling elite, they claim that it is "without bias" and of course "entirely independent" – among many other platitudes.

Y'see, ASH et al are entirely free of conflicts of interest aren't they? So their surveys must be the Holy Grail. No question about it. When it comes to knowing the smoker, ASH has all the answers. Or so they'd like you to believe.
Fergus Mason – Vaping Post
Fear of putting on weight deters many smokers from quitting, but a new paper from New Zealand suggests that electronic cigarettes could be the answer to that. Meanwhile, an anti-tobacco and alcohol group from the UK has harshly criticised the WHO's approach to vaping, and a group of respected scientists plan to sue The Times for libel after it accused them of being tobacco shills. Even the EU has been under pressure this week, with a French MEP asking the Commission why tobacco-free e-cigs are included in a Tobacco Products Directive.
---

---
Flavours and Kits – John Summers
After 19 November 2016 no non-compliant products can be produced, and all compliant products that continue to be manufactured or imported must have been notified. For products to be fully compliant, they must be in compliant packaging, as per regulation 37 of the Tobacco and Related Products Regulations 2016 (TRPR). For further advice, see our labelling and presentation guidance documents.
thatgotmethinkingblog
You know I'm often astonished at the stuff that science turns up. Stuff like carbon dioxide can be trapped in solid rock, the Higgs bosun, their's a ninth planet and the earth has two moons. In fairness, I learned the last one from QI but they got it from science. People doing long involved research, publishing papers so the rest of us can share in the wonders of this universe. It's not all big stuff either, the first new antibiotic in 30 years was discovered last year, common swifts can stay airborne for 10 months. Try that Ryan Air!
---
Coming to a Cinema near You –  Reserve your tickets Now!
---
Michael Siegel – The Rest of the Story
In an article published Friday in the journal Tobacco Control, the Centers for Disease Control and Prevention's (CDC) Office on Smoking and Health and the Food and Drug Administration (FDA) indicated that electronic cigarettes are simply another form of "tobacco use." The article noted that 68% of electronic cigarette users vape flavored e-liquids and concluded that: "It is important for tobacco prevention and control strategies to address all forms of tobacco use, including flavoured tobacco products."
"I Ain't Afraid of No Regs…"
ASH
ASH has released new data today which finds no evidence that children are being recruited to smoking through their use of electronic cigarettes.

The ASH survey found that more young people are now aware of, and have tried e-cigarettes but regular use is still rare and confined largely to those who currently smoke or have previously smoked.
---

---
Diane Caruana – Vaping Post
Amidst concerns from local pro-vaping experts who suggest e-cigarettes as smoking cessation tools, Luxembourg, which is one of the smallest yet wealthiest countries in Europe, has been very compliant with the European Tobacco Products Directive, (TPD), and has taken quite a strict stance in regards to vaping products.
Daniel Hall
Hot on the heels of a successful red carpet event in the Hollywood Hills, the documentary that shines an unwelcome spotlight on the corruption and ignorance that threatens to crush the vaping industry is finally heading to movie theaters across the United States. As their cinematic masterpiece makes its way to over 200 screens across the nation however, rather than resting on their laurels…
Smoking kills. Everyone knows the best way to reduce the harm done by tobacco is to stop smoking. But that's not easy, even if you want to.

The proven most popular effective aid to quitting is ENDS – usually known as "e-cigarettes" or "vaping". ENDS give you the nicotine you want without the deadly tar and particles that smoking generates.

In many countries including New Zealand, the UK and in the EU, e-cigarettes are helping millions of people to stop smoking and improve their health.
Get No Help From the WHO – Julian Morris
The World Health Organization estimates that smoking kills nearly six million people a year world-wide, and the death toll has continued to rise since it set up the Framework Convention on Tobacco Control in 2005. So it's dismaying that the WHO continues to advocate that vaping products, a technology that could potentially save millions of lives, be regulated as medical products, or even banned. A November meeting of the FCTC will likely continue to advocate stringent regulations.
---
A look back at how things have moved on or otherwise…
Norwegian vapers bite back! – Vaping Giraffe
On Monday Norwegian government parties Høyre and FRP announced they wanted to make it legal to sell e-cigarettes and e-juice containing nicotine here in Norway. Not surprisingly it was all just an effort to make it look like they're doing something good for public health, when really they're just preparing to implement the TPD.

Norwegian vapers, however, will not give up without a fight. Yesterday, Kjell Marius Jenssen, head of board of NDS, wrote an article published on minervanett.no, exposing the governments real intentions and calling their bluff. On behalf of Norwegian vapers, he bites back…hard….
Clive Bates – The Counterfactual
In a recent column, New York Times columnist Joe Nocera invited Matt Myers, President of the Campaign for Tobacco-Free Kids, to change direction and lead a campaign to exploit the public health potential of e-cigarettes by finding a better form of regulation than that in preparation at the FDA. In a response letter to the NYT, Matt declined this genuine and flattering invitation. Here I take a look at the exchange and then suggest ten ways Matt Myers' response letter could be improved….
---
Visit Nicotine Science & Policy for more News from around the World

---