In the News October 28th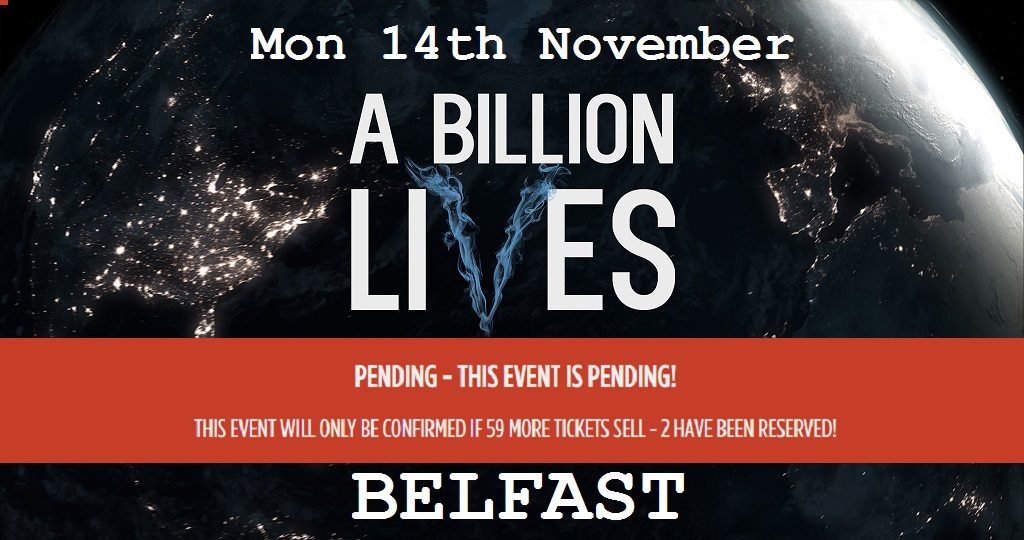 Fridays News at a glance:
WHO's anti-vaping scientific castle of cards toppled – The UKCTAS critique of the WHO paper on 'ENDS' – How Will The TPD Affect DIY Juicers? – Pro-vaping documentary 'A Billion Lives' makes a compelling case – FDA Tobacco Director Ignores 2.5 Million "Anecdotal Reports" About E-Cigarettes – Smoking Machine Helps Researchers – Cigarette Smoking Status – Nicotine Science and Policy Daily Digest – Friday, 28 October 2016
Clive Bates – The Counterfactual
The UK Centre for Tobacco and Alcohol Studies (UKCTAS) has produced a devastating critique of the WHO paper on 'Electronic Nicotine Delivery Systems' (e-cigarettes or vaping products to everyone else).  The paper by WHO is for the 7th Conference of the Parties to WHO's tobacco control treaty, the Framework Convention on Tobacco Control, (FCTC COP-7) which will be held in Delhi 7-12 November, 2016.
ECITA
The World Health Organisation has long demonstrated its utter hostility to Tobacco Harm Reduction (THR). This was most recently demonstrated in their report "Electronic Nicotine Delivery Systems and Electronic Non-Nicotine Delivery Systems (ENDS/ENNDS)" (these products will be referred to as e-cigs or vaping products in the post, as ENDS is a term alien to the manufacturers and users of these products, being largely an invention of the WHO).
---

---
Totally Wicked
Many are feeling a little confused re the Tobacco Products Directive and the new regulations, (we are still waiting on the court case ruling, there is still a glimmer of hope that reason will win,) but meanwhile we hope this post clears up a few misconceptions.
Makes a compelling case – Kimber Myers – LA Times
Enlisting a variety of personalities ranging from doctors to the former Winston Man, "A Billion Lives" credibly explores a conspiracy behind anti-vaping legislation. Talking-head interviews combine with news footage and occasional investigative journalism to reveal that it isn't just Big Tobacco who is against the rise of electronic cigarettes. Instead, the film also delves into the connections between the public health industry and traditional cessation aids, as well as the massive amounts of money governments make from the sale of cigarettes.
---
Coming to a Cinema near You –  Reserve your tickets Now!
---
"Anecdotal Reports" About E-Cigarettes – Brad Rodu
A feature of this month's annual meeting of the Smoke-Free Alternatives Trade Association (SFATA) was a videotaped interview with Mitch Zeller, the director of the FDA Center for Tobacco Products. Following the video, I participated in a panel discussion of Zeller's statements about e-cigarettes.
---

---
Hyacinth Empinado
It's pretty hard to smoke at Harvard University unless you are a small rubber block full of lung cells at the Wyss Institute. Then, it's totally OK, because it's in the name of science.

This block, called a lung-airway-on-a-chip, is connected to a respirator that mimics how humans smoke. It's part of new technology created by Wyss researchers to study the effects of tobacco smoke and electronic cigarettes on lung cells.
Among Current Adult E-cigarette Users
Adults were asked if they had smoked at least 100 cigarettes in their lifetime and, if yes, whether they currently smoked cigarettes every day, some days, or not at all. Those who smoked every day or some days were classified as current cigarette smokers. Adults who had not smoked 100 cigarettes were classified as never cigarette smokers. Adults who had smoked 100 cigarettes but were not smoking at the time of interview were classified as former cigarette smokers. Percentages are shown with 95% confidence intervals.
---
A look back at how things have moved on or otherwise…
Action on Consumer Choice
At the launch last week of a new report by the Manifesto Club and Forest, Smoked Out: the hyper-regulation of smoking in outdoor public places, a discussion on the indoor smoking ban proved a reminder of why users of e-cigs should be fearful of any extension of smoking bans.

As a member of the audience pointed out, pubs have been banning vapers. This seems illogical as vaping is a way of enjoying nicotine legally indoors. But because of the way the smoking ban was implemented, criminalising not just smokers but anyone deemed to have permitted smoking, pubs have erred on the side of caution in banning vapers too….
The E-Research Foundation is a not for profit organization formed to further advance the scientific study of electronic cigarettes, related products and their use. ERF launches at a point in time when ongoing verifiable research is essential for consumers, the industry and regulators. We believe advancing research is of highest priority to Consumer education and the industry's ability to advance correlated innovations. Regulators, and specifically the FDA, have requested more science; accurate/verifiable science will be needed for effective regulation(s) and policy development. We need your help to continue funding Research studies – anyone can donate.
---
Visit Nicotine Science & Policy for more News from around the World

---