In the News October 13th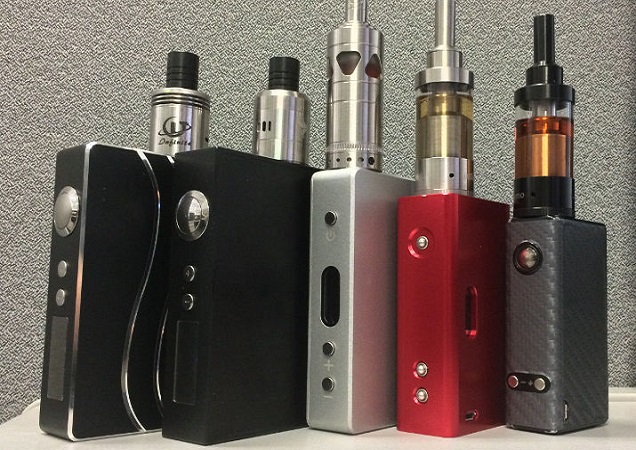 Thursdays News at a glance:
E-cigarettes and the Nudge Unit – Price of cigarettes rises for fifth year – Switching to lower nicotine strength – Intelligent Regulation of Smokeless Tobacco: Currently an Oxymoron – Update on Ministry of Health Guidance – The Government's Misguided War on E-Cigarettes – Anti-smoking drive: Task force seizes e-cigarettes, liquid refills in Jalandhar – The Aftermath of The FDA Vaping Regulations – Nicotine Science and Policy Daily Digest – Thursday, 13 October 2016
Christopher Snowdon – Velvet Glove Iron Fist
I mentioned in a recent article the role of the Nudge Unit in keeping e-cigarettes on the market in Britain. According to David Halpern in his book Inside the Nudge Unit, his team were instrumental in lobbying for light touch regulation after he came across an e-cigarette by chance in 2010. Here are a few excerpts….
IVVA – Irish Examiner
"In England, in particular, there's a shift towards encouraging the use of vaping as a substitute for smoking lit tobacco and the rewards for that fresh thinking are beginning to show. Some NHS hospital trusts have lifted their campus bans on the use of electronic cigarettes. Leicester and Bristol councils openly embrace cross-sector co-operation between vape shops and public health services to educate smokers on the benefits of making the switch from smoking to vaping,"
Jérôme Harlay – Vaping Post
Investigating e-cigarette puffing patterns and user behaviour associated with high and low strength nicotine e-liquids is one of the objectives Lynne Dawkins wants to achieve with this study [1] that will be carried out at London South Bank University. The researcher expects to get insights in how this affects toxicant and carcinogen exposure.
---

---
Currently an Oxymoron – Brad Rodu – Tobacco Truth
A commentary on "the political, social, genetic, and neuroscientific challenges in continuing an abstinence-only approach to nicotine use" was recently published by University of Ottawa Faculty of Law Adjunct Professor David Sweanor and student Adam Houston.
AVCA – New Zealand
As most here in NZ know by now, the Ministry of Health has updated their information on e-cigarettes for health care providers. (you can see that here). Of course, we are thrilled that the information and documentation that we submitted to the MoH, Health Committee and MP Marama Fox was considered, utilised and made available to health care professionals in their daily care of patients. Once again, we thank you for doing that
---
Coming to a Cinema near You –  Reserve your tickets Now!
Wed, Oct 26, 2016
Tue, Nov 1, 2016
Thu, Nov 3, 2016
Wed, Nov 16, 2016
---
Jesse Hathaway
In this episode of the weekly Budget & Tax News podcast, research fellow and managing editor Jesse Hathaway is joined by Heartland Institute government relations coordinator Lindsey Stroud and National Center for Public Policy Research senior fellow Jeff Stier, to talk about the federal government's misguided war on e-cigarettes and electronic nicotine delivery systems (ENDS).
Hindustan Times – Jalandhar
Four e-cigarettes and six liquid refills were recovered by a task force constituted by the health department from a store 3G HUT in Mota Singh Nagar market locality on Friday morning.
The members of the force included food safety officers Rashu Mahajan, Harjot Pal Singh and drug inspector Amarjeet Singh. They recovered flavoured tobacco from the store.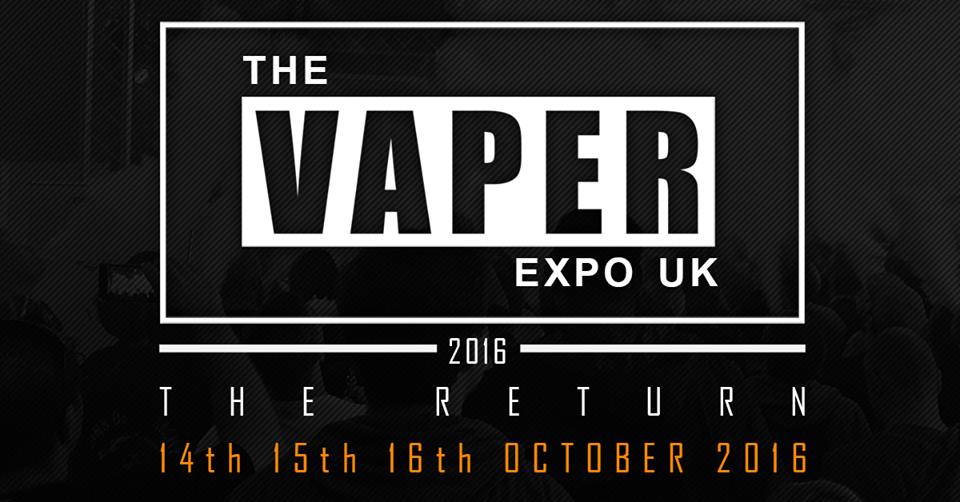 GroundReport
Since its inception, the vaping industry has grown at an astounding rate. Looking back to the first crude electronic cigarettes merely acting as imitations of traditional cigarettes, it's pretty amazing to see the huge variety of advanced technologies that go into vaping today. From the insane flavor combinations to the extremely powerful MODs, every part of the vaping industry expanded and became more advanced.
CSP Daily News
Looking beyond the recent NJOY bankruptcy to assess the e-cigarette market moving forward, one industry consultant reflects on the impact of brick-and-mortar retail and what convenience-store operators should consider if they want to sell more vaping-related products.
Brent Stafford – Regulator Watch
---
A look back at how things have moved on or otherwise…
Compiled by Robert Innes @BrainyFurball
Worse Than North Korea – Dick Puddlecote
Swivel-eyed anti-tobacco extremist Simple Simon has been dismissingthe notion that eye-watering sin taxes might have societal negative consequences.

The debate is occurring because Australia last month slapped a third 12.5% tax increase (applied every three months) on tobacco, pushing the cost of a pack of 30 to AU$32, around £16….
The most recent Welsh Health Survey failed to find a single vaper who said they had never smoked before
Save E-Cigs
One of the key arguments used by the Welsh Government in support of their proposed ban on vaping in enclosed public places and work places is that e-cigarettes may be a gateway to smoking.

As a campaign we have supplied the Welsh Government with a significant amount of credible independent expert evidence that clearly shows this not to be the case. Each and every time we have done this we have been ignored…
The number of products handed out on the NHS to help people quit smoking has plummeted by almost a third. New figures show there were 169,967 (31.1%) fewer smoking cessation items dispensed in 2014/15 compared to the previous year.

Last week separate statistics found that the number of attempts to quit made with the support of NHS smoking cessation services in Scotland has dropped by 39% since 2012….
By Anti-Tobacco Researchers in the Communication of Scientific Results about E-Cigarettes
Michael Siegel – The Rest of the Story
A paper published this week online ahead of print in the journalCurrent Environmental Health Reports concludes that "secondhand" exposure to exhaled e-cigarette aerosol is toxic because it contains particulate matter….

The actual finding of the study is that the air in homes where vaping is taking place is no more dangerous than that in homes with no smoking or vaping, at least in terms of fine particulate matter exposure….
---
Visit Nicotine Science & Policy for more News from around the World

---