In the News 13th October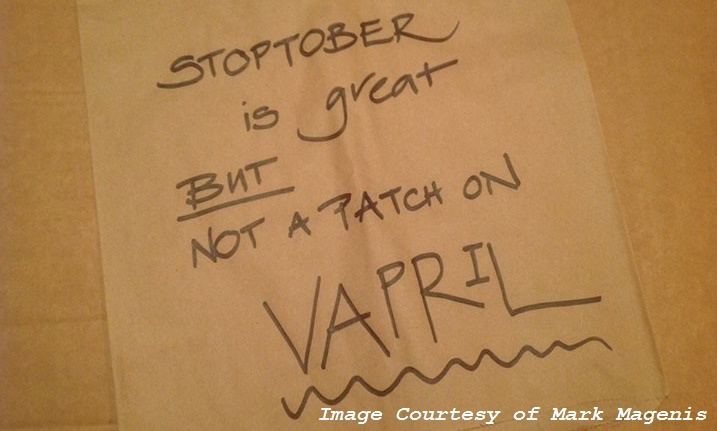 Tuesdays News at a glance:
Aussie Tobacco Control Worse Than North Korea – Battle of Ideas 2015 – Let us repeat that. The most recent Welsh Health Survey failed to find a single vaper who said they had never smoked before. – Swansea Mulls Outdoor E-Cig Ban – Drop in number of NHS anti-smoking products handed out – Italy escalates the war on tobacco – Stop Vape censorship on FaceBook – iSmokeSmart wins case against the DKFZ – New Article Demonstrates Severe Bias by Anti-Tobacco Researchers – The CDC Buries the Lead – Nicotine Science and Policy – Daily Digest – Tue, 13 October 2015
Worse Than North Korea – Dick Puddlecote
Swivel-eyed anti-tobacco extremist Simple Simon has been dismissing the notion that eye-watering sin taxes might have societal negative consequences.

The debate is occurring because Australia last month slapped a third 12.5% tax increase (applied every three months) on tobacco, pushing the cost of a pack of 30 to AU$32, around £16….
Planet of the Vapes: why is there a war on e-cigarettes?
In recent years, the popularity of e-cigarettes has exploded. They have been celebrated by many as being the greatest aid to smoking cessation ever invented, with even the anti-smoking group ASH giving them grudging approval. E-cigarettes do not contain the tar and toxins that make cigarettes harmful, but as this is a relatively new technology, some argue we cannot be sure of their long-term effects on people's health. And even if they do turn out to be harmless, detractors worry they will 'renormalise' smoking and act as a gateway to smoking for young people….
The most recent Welsh Health Survey failed to find a single vaper who said they had never smoked before – Save E-Cigs
One of the key arguments used by the Welsh Government in support of their proposed ban on vaping in enclosed public places and work places is that e-cigarettes may be a gateway to smoking.

As a campaign we have supplied the Welsh Government with a significant amount of credible independent expert evidence that clearly shows this not to be the case. Each and every time we have done this we have been ignored…
Yesterday I followed a link from Twitter to a consultation on a ban on smoking outdoor places.

The consultation asks whether smoking should be banned in places like beaches (presumably because of the passive smoking danger to cockles) and parks.

The questionnaire even asks you if smoking outside pubs should be prohibited, which sounds like the final nail in coffin for Swansea's suffering pubs! (UK pubs are currently closing at the rate of 29 a week.)
The number of products handed out on the NHS to help people quit smoking has plummeted by almost a third. New figures show there were 169,967 (31.1%) fewer smoking cessation items dispensed in 2014/15 compared to the previous year.

Last week separate statistics found that the number of attempts to quit made with the support of NHS smoking cessation services in Scotland has dropped by 39% since 2012….
According to La Stampa, Italy will follow the U.K. in banning smoking in cars that are carrying children and pregnant women. The prohibition of smoking with children on board is in effect in the U.K since October 1st.

This makes part in a series of measures against smoking in Italy, including the adoption of an EU directive that forces tobacco companies to cover 65% of their cigarette packs with strong images that warn of the effects of smoking….
---
"One million signings" for "One Billion Lives"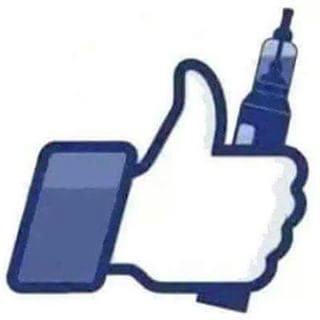 ---
Good news from Germany and a bloodied nose for Dr Potschke-Langer and the DKFZ
One of the most successful companies for e-cigarettes in Germany, the company iSmokeSmart from Munich was sued for an injunction over a year ago by the German Cancer Research Center (Heidelberg), because there are two correctly quoted statements of probably the biggest opponent of the e-cigarette, Dr. Martina Pötschke-Langer (DKFZ) has used in its advertising material.
By Anti-Tobacco Researchers in the Communication of Scientific Results about E-Cigarettes – The Rest of the Story
A paper published this week online ahead of print in the journalCurrent Environmental Health Reports concludes that "secondhand" exposure to exhaled e-cigarette aerosol is toxic because it contains particulate matter….

The actual finding of the study is that the air in homes where vaping is taking place is no more dangerous than that in homes with no smoking or vaping, at least in terms of fine particulate matter exposure….
Teen E-cigarette Use Rises as More Dangerous Cigarette Use Plummets – Tobacco Truth
"The surge in youth use of novel products like e-cigarettes forces us to confront the reality that the progress we have made in reducing youth cigarette smoking rates is being threatened."

Not so fast.  The underlying NYTS data, released only last week, reveals that the CDC once again cherry-picked results to demonize e-cigs….