In the News 12th October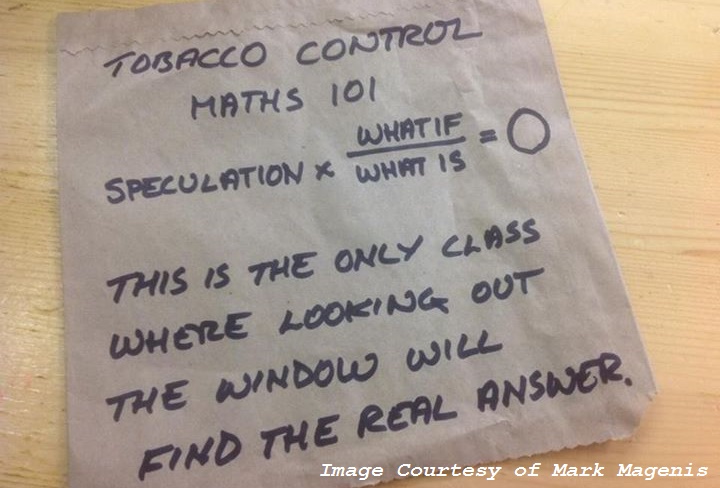 Mondays News at a glance:
Crappy Gilmore – Remote Control Begging – What is a 'throat hit'? Reframing smoking as a sensory practice – E-cigarettes and teenagers on BBC Radio 4 'You & Yours' – A new study reports that e-cigarettes emit toxins to the environment but the authors did not really find any – SA pubs want e-cigarettes banned in non-smoking areas – As vaping gains popularity, group calls for regulation – E-Cigarette Ban to Take Effect – UAE may ease the ban on sale of e-cigarettes – Nicotine Science and Policy – Daily Digest – Mon, 12 October 2015
Dick Puddlecote #1
Like a spoilt little brat in Asda, Europe's most prolific anti-smoking junk scientist and regular feature on these pages – Anna Gilmore – is still banging her fists on the floor and screaming about how unfair it is that governments are made to consider the consequences of their actions….
Dick Puddlecote #2
Yesterday saw the rare occurrence of those weekday nine-to-fivers finding something urgent to tweet about on the day of rest.

This is because the BBC faithfully covered the pitiful sight of a vacant MP holding out a begging bowl for ASH….
Reframing smoking as a sensory practice – Imogen Bevan
The saleswoman is standing with her hand on one hip, looking at me in exasperation. 'Try it why don't you, instead of asking so many questions!' she bursts out. I reach gingerly for the metal electronic cigarette – or 'e-cigarette' – she is holding out. I know how to light a typical, commercial cigarette, rolled in paper, and this couldn't be more different. The device is huge and must weigh almost a kilo, and, to be honest, I have no idea how to even hold it appropriately…..
Linda Bauld on Radio 4. Well worth a listen – Thanks as always to @dnglos for "YouTubing"
But the authors did not really find any… Dr Farsalinos
A new study was published by a group of Spanish researchers in the journal Current Environmental Health Reports (free access to the full text here). The study reviewed the literature and also made an observational study in a home of a vaper, a home of a smoker and two smoke-free and vape-free homes in order to compare the levels of PM2.5 exposure….
More bad news from Australia
BAR owners want e-cigarettes treated legally the same as tobacco cigarettes, and banned in non-smoking areas, because the "murky waters" around their use make it difficult to manage complaints about patrons who puff on the vaporisers.

The Australian Hotels Association SA branch is among groups to make submissions to a state parliamentary committee examining how laws should be updated to cover e-cigarettes….
"I smoked more than two packs a day. I tried everything to quit and when I picked up an e-cigarette almost seven years ago, I wasn't even trying to quit. I was just trying to cut back. Within three days, I had completely made the transition. These are potentially life-saving products and it would be nothing short of a public health disaster to treat them the same as combustible cigarettes,"
As vaping gains popularity, the Malaysian E-Vaporizers and Tobacco Alternative Association (Mevta) is concerned over uncontrolled sale and use of electronic cigarettes. It is keen to work with the authorities to regulate and study the long-term effects of the alternative to smoking tobacco….
Will UAE defy the WHO and allow the sale of e-cigs?
The UAE is laying down regulations for e-cigarettes which may ease the ban on the sale of the product in the country. In January this year, authorities from Emirates Authority for Standardisation and Metrology (Esma) sent a draft technical regulation to the World Trade Organisation (WTO) notifying them of the country's intention to regulate the sale of e-cigarettes…
The Oviedo City Council passed an ordinance on Monday that bans the use of all tobacco products on city property – the city's latest move in creating a "smoke free" and "tobacco free" environment.

But several residents and speakers were up in arms over the ordinance's inclusion of e-cigarette products, arguing that science has not yet proven their emissions to be harmful….